Clippers even up the series against the Mavericks at 2-2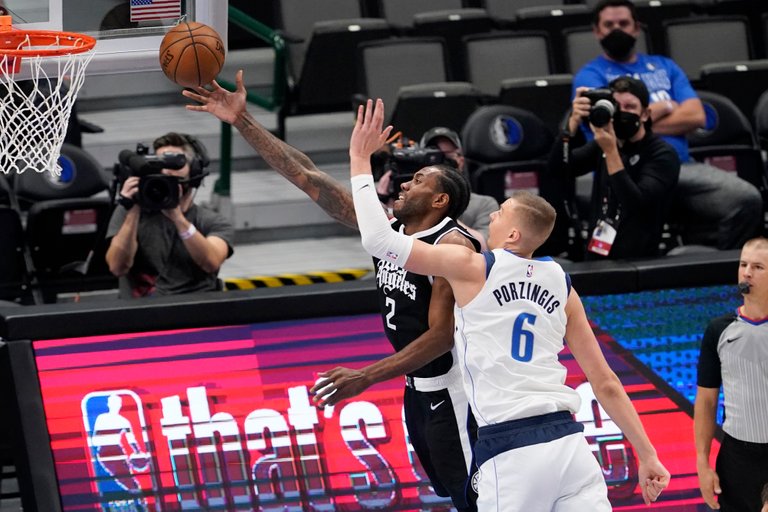 Behind a HUGE game from Kawhi Leonard (29 points, 10 rebounds, 3 assists, 3 steals and 2 blocks) the Clippers even the series up against Luka Doncic and the Mavericks. With the win, the Clippers also take back home court advantage and will force a Game 6 at the least.
Along with Kawhi's big game, the Clippers got a huge scoring boost from Paul George (20 points including going 3/6 from three) and Playoff Rondo showed up off the bench doing a little bit of everything (7 points, 5 rebounds, 4 assists, 1 steal and 1 block.)
With the first four games going to the Away Team and both teams winning two in a row, this series is really up for grabs. Will Kawhi be the playoff force we've seen from him in a Raptors and Spurs uniform..? Will Luka take over again and will the Mavericks to Round 2..? Or, will it be one of their running mates (Paul George/ Kristaps Porzingis) that turns it up and determine who moves on to face the winner of Utah and Memphis?
Personally, I see this series going to a Game 7 and I think Luka puts the team on his back and wills the Mavericks to Round 2. What are your thoughts and predictions?
#nbaplayoffs
#dallasmavricks
#laclippers
#kawhileonard
#lukadoncic
#paulgeorge
#kristapsporzingis
---
---