SURFING: HIVE indirectly saves me from a cut lip! How?
Hello everyone on HIVE and especially the Sports Talk Social Community! My name is Jasper and I'm writing to you from Cape Town, South Africa! One of my topics that I tend to post about a lot on HIVE is one of my favourite sports, surfing!
Here's a funny story about why I am grateful to HIVE:
So… How did HIVE indirectly save me from getting a cut lip?
Well, on Sunday morning I landed up surfing the same little shallow reef as last time I posted, only this time it was neap tide… and the reef was still pretty shallow even at high tide.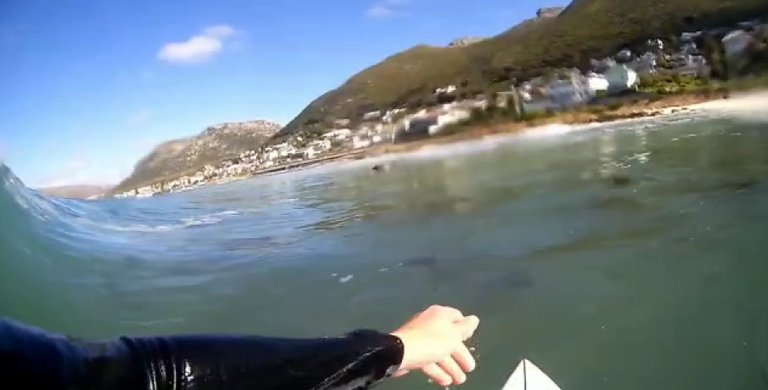 At first, I was able to get a couple of fun waves despite how shallow the reef was. Here you can see the wave rising up steeply as it emerges from deep water and hits into shallow reef, but I am already up on my feet and able to cut along the face…
Then the reef where the wave started to break seemed to get even shallower! I tried for a small wave, but the reef got too shallow too quickly for me to get to my feet in time…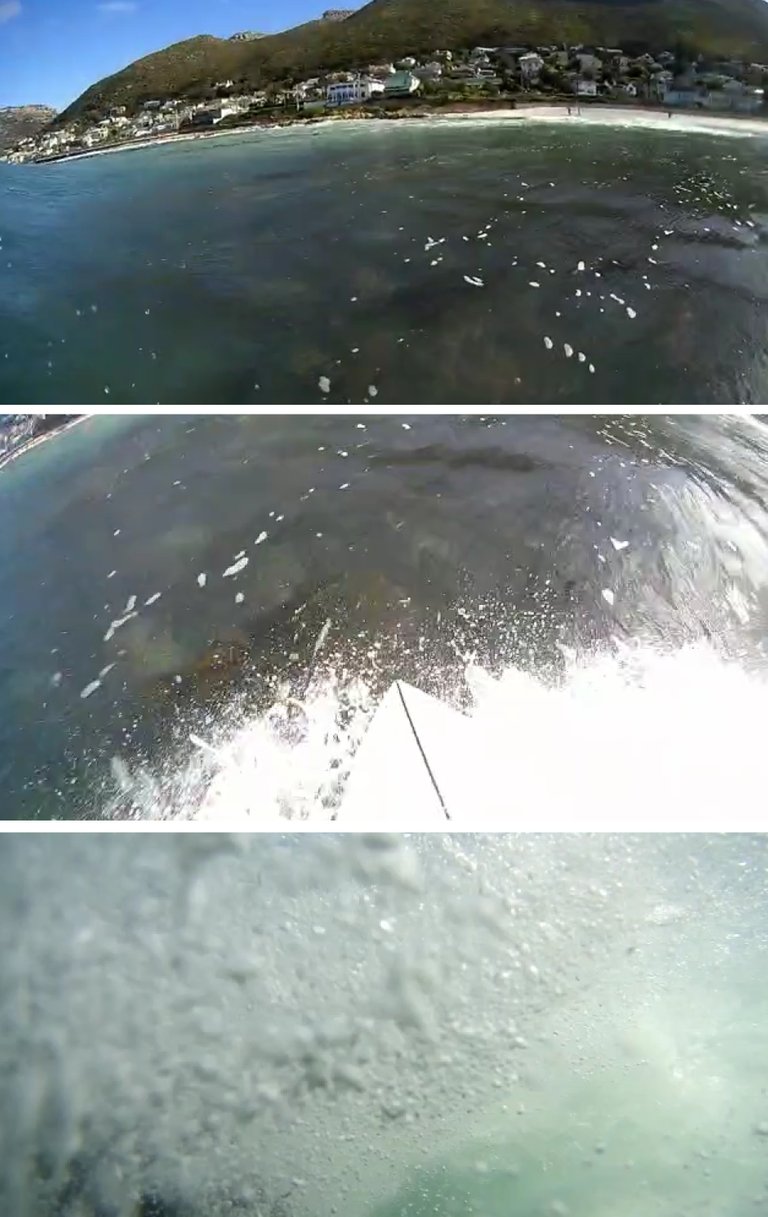 You can clearly see the rocks beneath the surface of the water. The wave broke steeply too quickly, and my board "nose-dived". In the resulting wipe-out I remember my back even hitting against the rocks.
So yes, I realised that it was shallow enough that you could easily hit the rocky bottom if the wave went wrong.
Eventually I wiped out on a slightly bigger wave… I thought this time it was wider of the shallowest part of the reef, and I wouldn't hit the bottom, but I wasn't sure. As I fell, I covered my head with my hands and sort of rolled up into a ball to protect myself…
As it turns out, the only thing to hit my face, right on the mouth, was my own knee, as the wave compressed me into an even tighter ball than I'd planned. My knee must have gone right up the middle between my two arms trying to protect the sides and back of my head! I guess it's time to go back to boxing classes!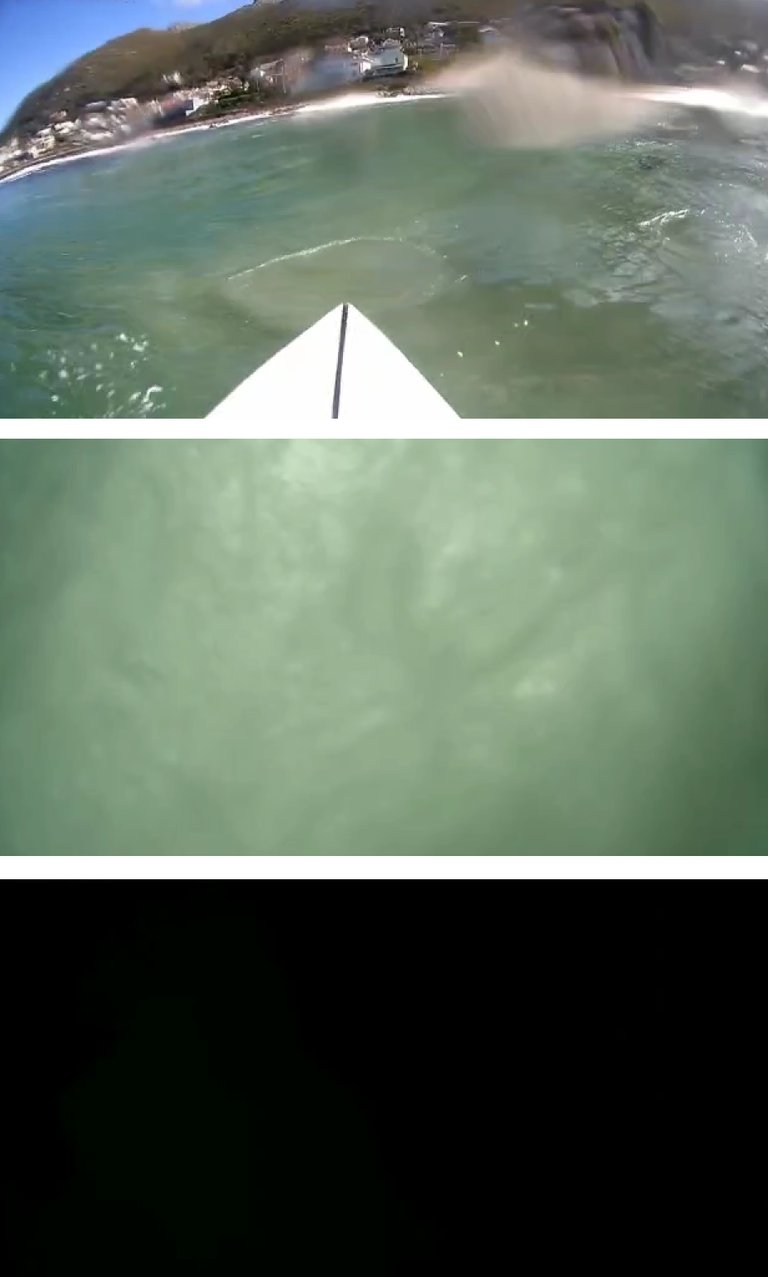 The footage over my underwater time from this wipe-out goes from green to black in a split second – that must have been my knee.
So, here's the interesting part. I have been hit in the mouth by my own surfboard a couple of times. Unfortunately, one of my bottom teeth is a bit skew and usually gets pressed sharply into my bottom lip by the blow, and the shape of this wonky tooth cuts a hole. The resulting hole in my lip has been bad enough to need stitches before, and usually bleeds at the very least.
This time there was hardly a scratch. I was surprised. It had felt like a decent blow to the face!
So, how did HIVE indirectly save me? Well, I was taking footage with an action camera to post onto HIVE for you readers. The device I used to hold the camera in place actually goes in my mouth and looks like this…

Pretty much the perfect gum-guard… literally!
So, thank you everybody on HIVE! If it wasn't for you I might have surfed without the camera, and the accessory gum-guard, and I would possibly even have stitches in my lip!
THE END
---
---