[ESP/ENG] Cabrera's decline, is this the end of his career?
Greetings sportstalk friends! Yesterday came out the information regarding the assignment of the Venezuelan Baseball player Miguel Cabrera in the disabled list by his team in the big leagues, the Detroit Tigers, being affected in this opportunity by a problem in his left biceps.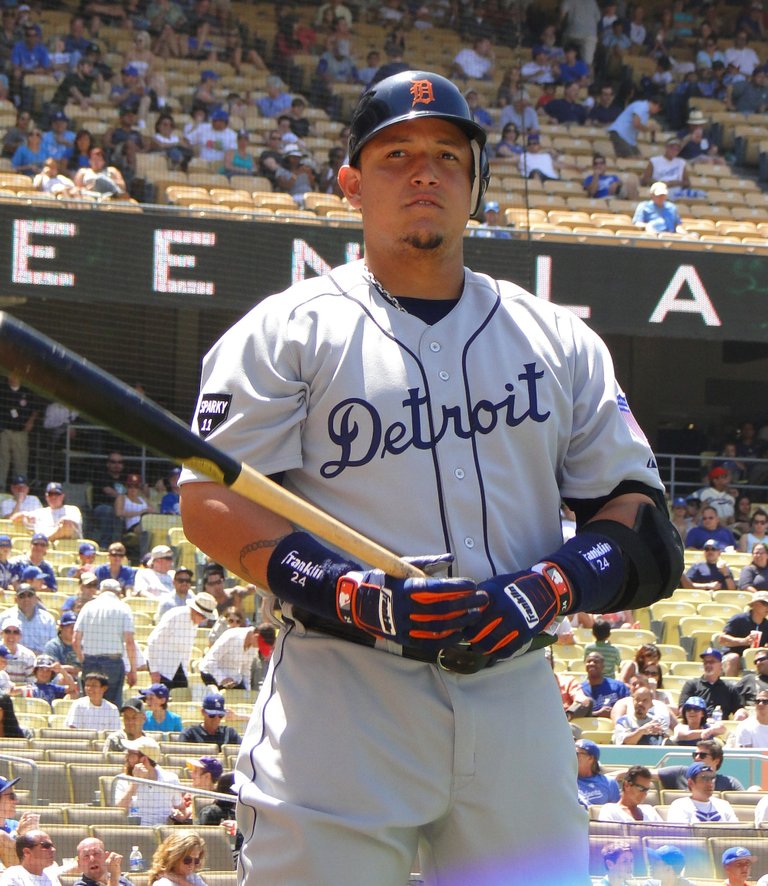 Source
This is in addition to the knee problems that have been afflicting the most successful Venezuelan player in its history, in the season in which he reached the mythical figures of 3000 hits and 600 doubles among others, which added to the 500 homeruns he reached last season give him an assured place in the baseball hall of fame once he retires.
The Venezuelan, winner of multiple batting titles, MVP awards and the only triple crown of batting in more than 50 years, has seen his production diminished significantly in the last 5 years due to multiple injuries, in the arms and knees, being already declared by himself that his last season would be in 2023, this type of injuries generate doubts about his continuity beyond this season.
More than a decade of excellence.
Cabrera since the beginning of his career at the age of 19 has demonstrated an ability to connect with power and great contact to all sides of the field and has been able to generate multiple extra-base hits, accumulating averages over .300 during his best years with astonishing consistency. In fact, despite the slumps of recent years he maintains a career average of .308 which is impressive for the amount of at-bats consumed in his long career.
Between 2004 and 2016 the superb right-handed slugger maintained .323 batting averages .402 on-base percentage reached and a .568 sluggin with an OPS+ of 157 which means that for over a decade Cabrera was a 57% better hitter than the rest of the league source
*That's not counting that he averaged 33 homers and 39 two-base hits in that time period in 155 games on average.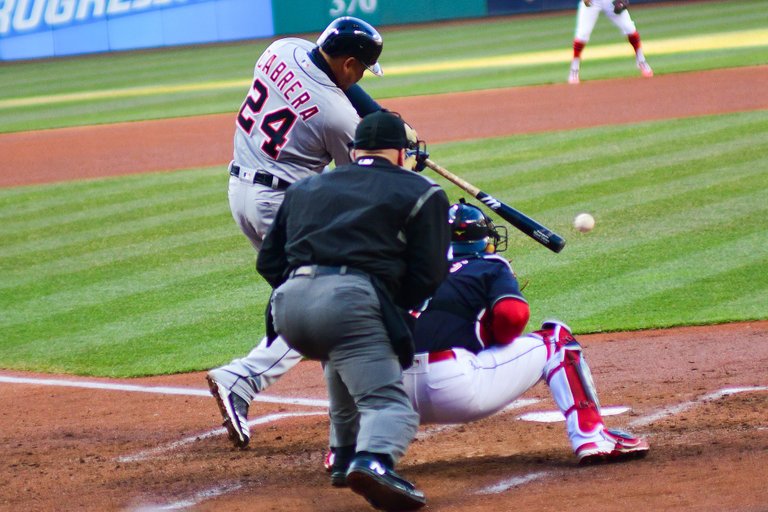 Source
2017- 2022 injuries
Since 2017 the aforementioned injuries have led Miguel Cabrera to reduce his playing time a lot and take care of the way he plays, we have WITNESSED a player accommodating his hitting, base running and position switching, just to stay in play enough to reach goals and honor his contract.
His averages over the last 5 years are in contrast to his previous years batting .263, with .330 OBP and .387 slugging with an OPS+ of just 96 slightly below league average source
That has been evident this 2022 when mid-season the player known for his extra-base hits began to limit himself to singles, but his near .300 shows Cabrera's batting talent, which kept him as the best hitter of a Detroit team in frank restructuring, managing to climb the all-time rankings on a daily basis, but injuries returned and now a month to end the season and after battling with his knees lowering his average to .256 with only 4 homers and 14 total extrabases his season is at risk and also the fact that we may have seen the last turn of that great player.
Thank you very much for reading!

ESPAÑOL
Saludos amigos de sportstalk! El día de ayer salió la información al respecto de la asignación del jugador de Béisbol Venezolano Miguel Cabrera en la lista de incapacitados por su equipo en las grandes Ligas, Los tigres de Detroit, siendo afectado en esta oportunidad por un problema en su Bíceps izquierdo.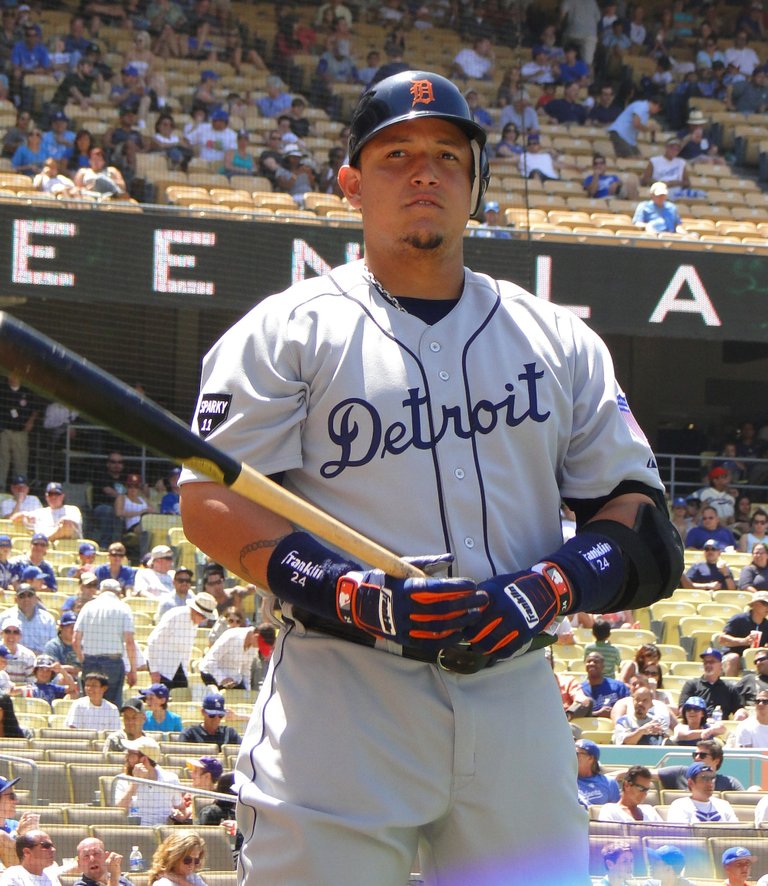 Fuente
Esto se suma a los problemas de rodilla que vienen aquejando al jugador venezolano más laureado de su historia, en la temporada en la cuál alcanzó las míticas cifras de 3000 hits y 600 dobles entre otras, que sumadas a los 500 homeruns que alcanzó la temporada pasada le dan un lugar asegurado en el salón de la fama del béisbol una vez se retire.
El venezolano, ganador de múltiples títulos de bateo premios MVP y la única triple corona del bateo alcanza en más de 50 años ha visto mermada su producción notablemente en los últimos 5 años debido a múltiples lesiones, en la salida brazos y rodillas, siendo ya declarado por el mismo que su última tempara sería la del 2023, este tipo de lesiones generan dudas acerca de su continuidad más allá de esta temporada.
Más de una Década de excelencia.
Cabrera desde el inicio de su carrera con tan solo 19 años ha demostrado una capacidad para conectar con fuerza y gran contacto hacia todos los lados del terreno de juego siendo capaz de generar múltiples batazos de extrabases acumulando promedios sobre los .300 durante sus mejores años de forma asombrosamente consistente. De hecho, a pesar del deblace de los últimos años mantiene un promedio en su carrera de .308 impresionante para la cantidad de turnos consumidos en su longeva carrera.
Entre el 2004 y 2016 el excelso bateador derecho mantuvo promedios de .323 de bateo .402 de porcentaje de bases alcanzadas y un sluggin de .568 con un OPS+ de 157 lo que significa que por más de una década Cabrera fue un bateador 57% mejor que el resto de la liga fuente
Eso sin contar que promedio 33 homeruns y 39 batazos de dos bases en ese periodo de tiempo en 155 juegos de promedio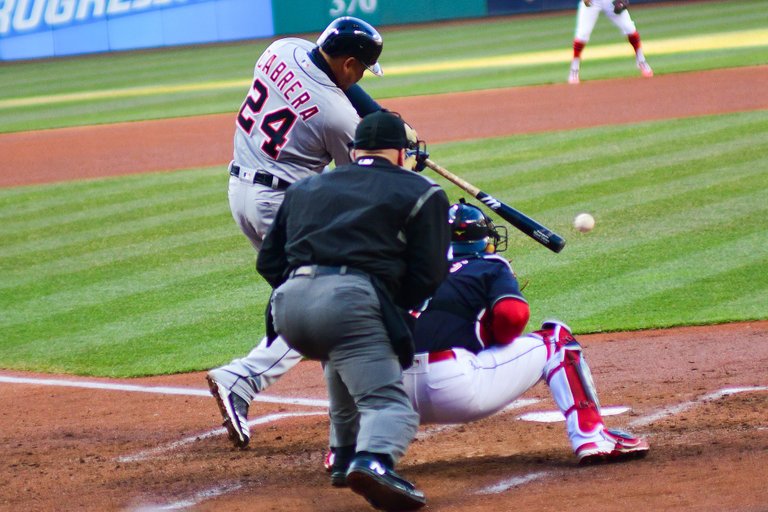 Fuente
2017- 2022 las lesiones
Desde el 2017 las lesiones antes mencionadas han llevado a Miguel Cabrera a reducir su tiempo de juego mucho y a cuidar la forma de juego, hemos Sido testigos de un jugador acomodando su forma de batear, correr en las bases y cambiar de posición, solo para mantenerse lo suficientemente en play para alcanzar las metas y honrar su contrato.
Sus promedios de los últimos 5 años contrastan con los anteriores bateando para .263, con .330 de OBP y .387 de slugging con un OPS+ de solo 96 ligeramente por debajo del promedio de la liga fuente
Eso ha Sido evidente en este 2022 cuando mediados de temporada el jugador conocido por sus batazos de extrabases se comenzó a limitar a conectar sencillos, pero su promedio cercano a los .300 demuestran el talento para batear de Cabrera, que lo mantenía cómo el mejor bateador de un equipo de Detroit en franca reestructuración, logrando escalar en los rankings de todos los tiempos a diario, pero las lesiones volvieron y ahora a un mes por terminar la temporada y luego de batallar con las rodillas bajando su promedio a .256 con solo 4 homeruns y 14 extrabases en total su temporada está en riesgo y también el hecho de poder haber visto el último turno de ese gran jugador.
Muchas Gracias por leer!

Translated with www.DeepL.com/Translator (free version)
---
---