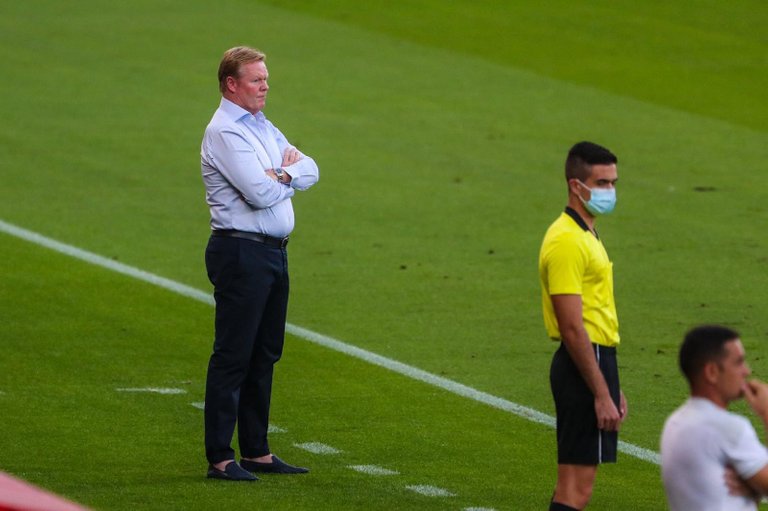 ---
Ronald Koeman has only been Barcelona's manager for one month and it seemed as if he's having huge problems to start with. First of all, he's massively planning to rebuild the team and hence he's planning a big overhaul and he's started with the likes of Nelson Semedo, Luis Suarez she still many more and in contention to leave the club. The Barcelona board are beginning to understand that they need to build but then is overhauling a large percentage of the team the right step to start building a new team? I definitely think not. The truth is that selling a large percentage of their players in other to rebuild, instill a new philosophy and begin a new footballing streak to restore back the glory at camp nou wouldn't really work and here's the reason why.
I believe the board are giving a new manager the power to do what he really wants and this is contrary to how they've treated the past few managers who they've sacked. One thing is that Koeman is bringing the Dutch philosophy to Barcelona the 4-2-3-1 he's played in places like Ajax, PSV, the Dutch national team and even places like Valencia and that's why he's handpicking players in a mass exodus and well picking the players he really wants in the market. Currently there's a big rancour in Barcelona and important players such as Messi isn't happy that Koeman is shipping off players that he felt he's already established a chemistry with. In Messi's farewell message to Luis Suarez you could notice that the Argentina forward isn't happy with how Barcelona let Suarez go.
Truth is, the fans aren't happy with Koeman either, Barcelona has been linked players like Memphis Depay and this only means one thing; Koeman wants to totally change Barcelona in a twinkle of an eye to a young formidable squad of players he already know their capabilities and he feels a 33-year old Luis Suarez doesn't really fit into that system. Messi of course thrived with Suarez mostly in a 4-3-3 formation but then Koeman is looking to make Messi the only forward in his new 4-2-3-1 formation which means completely killing the original philosophy which Barcelona has largely conquered the world with. The tiki taka free flowing football Will this actually work? I think in the long term. Yes it might but in the moment? It definitely wouldn't. Will Koeman buy all he wants before the transfer window closes? will be bend Messi to his footballing style? How about getting the cooperation of the remaining player he deems worthy to play his system?
---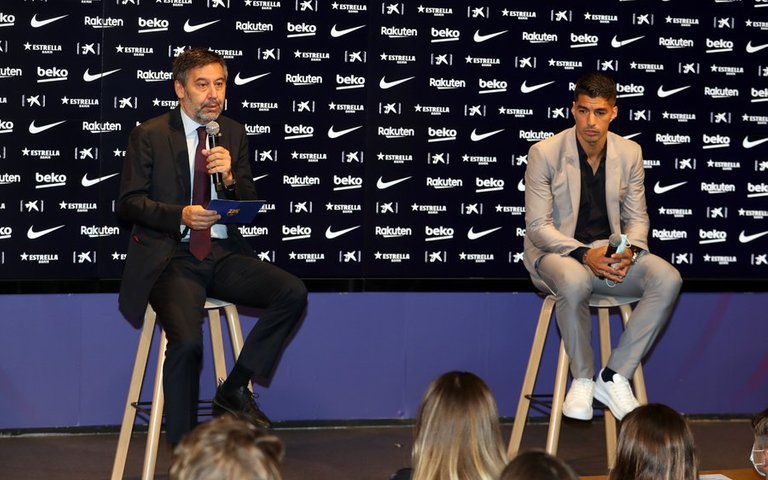 ---
To me, Coutinho, Dembélé Pjanic, Umtiti, Fati Griezmann Busquets and of course Messi are the main players in Barcelona and the rest are of course fringe players. No doubt one or two players out of all these players might still leave Camp nou and this actually means Koeman might have it very difficult to bring about three or four players in before the transfer market closes? I think not. I basically believe Koeman shouldn't have overhauled the team so suddenly. In football nothing is ever sudden, Liverpool spent over a billion pounds and more than 18 years trying to get the team they currently have, Manchester United have been trying since 2013 to build an Alex Ferguson-esque like team but so far it hasn't really worked. Is Barcelona ready to be a fringe club rather than the powerhouse they've been for more than 20 years on a stretch? I don't think so.
In conclusion, Barcelona are only realising they need to build and they've realised it really late. Players like Fabregas were meant to be the future of the club, inheriting that tiki taka style from players like Xavi Hernandez but rather than nurture them Barcelona sold them all out. I don't believe Koeman will do better than the remaining sacked Barcelona manager because psychological all isn't really well. He might succeed with building that team he wants but then will the Barcelona board give him that much time? I predict Real Madrid and Athletico Madrid to dominate proceedings in the La Liga for at least two years while Barcelona begins their building process which might take years to totally complete. Things are dicey at camp nou and I feel it's time Barcelona starts looking for the right place that might try to replace Messi.
---
---
---
---
Interested in some more of my works?
---
---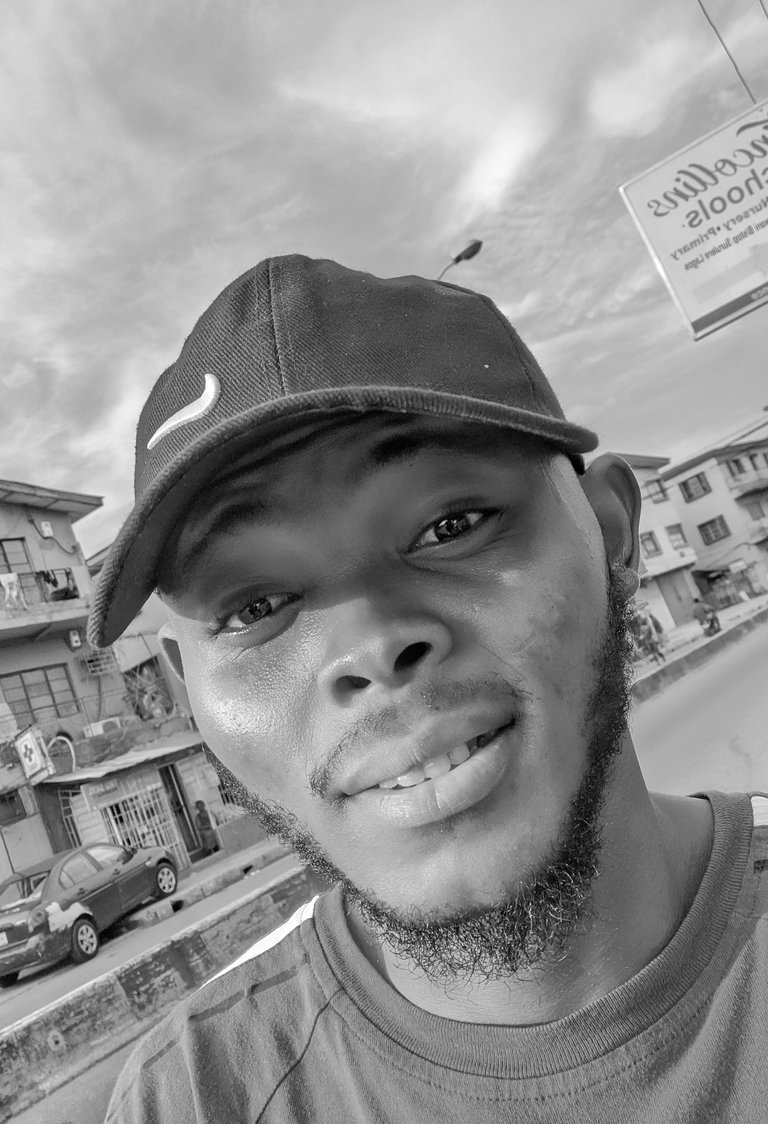 ---
My name is @Josediccus, a young Nigerian student who is a Vlogger, A Psychologist, Poet And Sports Writer/Analyst. I'm using my contents as a process to create shared meaning as well as create expressions through which people on/off hive can relate. I believe content is a process to be enjoyed and relished and I'm up for any collaborations in my field stated above. Cheers
---
@Josediccus, your brother-in-pen & heart
---
I'm hoping to reach more people who are broken at heart and spirit, so share on any platform or reblog
---