The Reasons Why Liverpool May Still Win The League This Season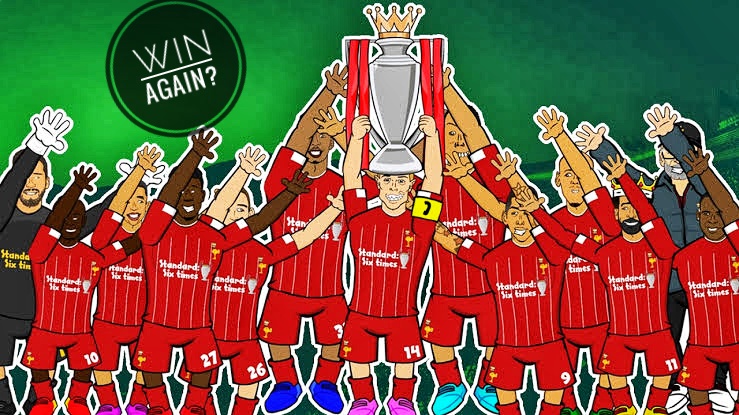 ---
Introduction
---
For the past four years Liverpool has been menacing and finally they have broken the duck and won the League for the first time in 30 years last season and won the Uefa Champions League the season before. If you look at the reds currently you'd see that they're rocked with a lot of injuries from Virgil Van Dijk, Joe Gomez , Thiago Alcantara, Alex Oxlade-Chamberlain, Trent Alexander-Arnold,
Naby Keita, James Milner, Xherdan Shaqiri. It looks really bad and after the draw with Brighton last week you could feel that they're slowing attaining diminishing returns after playing for two seasons without giving off a wrong performance but then this opens up the suggestion that this might be the season where Liverpool might slip up and another team might win the league but then I do not think so and here is why.
---
Analysis
---
Now when you look at the EPL table, they're sitting pretty in second with 21 points with an in-form Mourinho's Tottenham Hotspur sitting in 21 as well but with only superior goal difference. Chelsea sit at 19 points having done good this past few weeks but haven't shown any killer instinct. Leicester City and West Ham United sit at fourth and fifth respectively with the other top dogs still below the table. Now I know that the season wouldn't end this way but then let's analyse the potential claim to the EPL. First of all, Chelsea are contenders but are likely not to win and why is this? Frank Lampard is an inexperienced manager and his decision makings are poor, Chelsea have got the right ingredients but lacks discipline and tactical genuity. Chelsea needs a manager with a nose for titles and sadly Lampard isn't one.
This means they'll slip up when they're expected not to, in situations where they might grind out wins Just by taking risks they'll eventually falter, Lampard isn't brilliant and he isn't hungry. This shows everytime in his constant selection of Tammy Abraham over Olivier Giroud, it shows in his ineptitude in making the killer substitution and while I believe Chelsea can win the league I believe they wouldn't because of the lack of hunger and brilliance of their manager. Now let's take a look at Tottenham Hotspurs. Jose Mourinho is being cautious, despite having found the right ingredients and Made them gel together. Look at players like Tanguy Ndombele, Steven Bergwijn, he's built a formidable midfield, Japhet Tanganga has been solid in defence and Harry Kane and Heung Min Son has become a better pair partnership in front of goal. The difference between this team and the one the former manager Mauricio Pochettino set up is that this team has a cutting edge.
---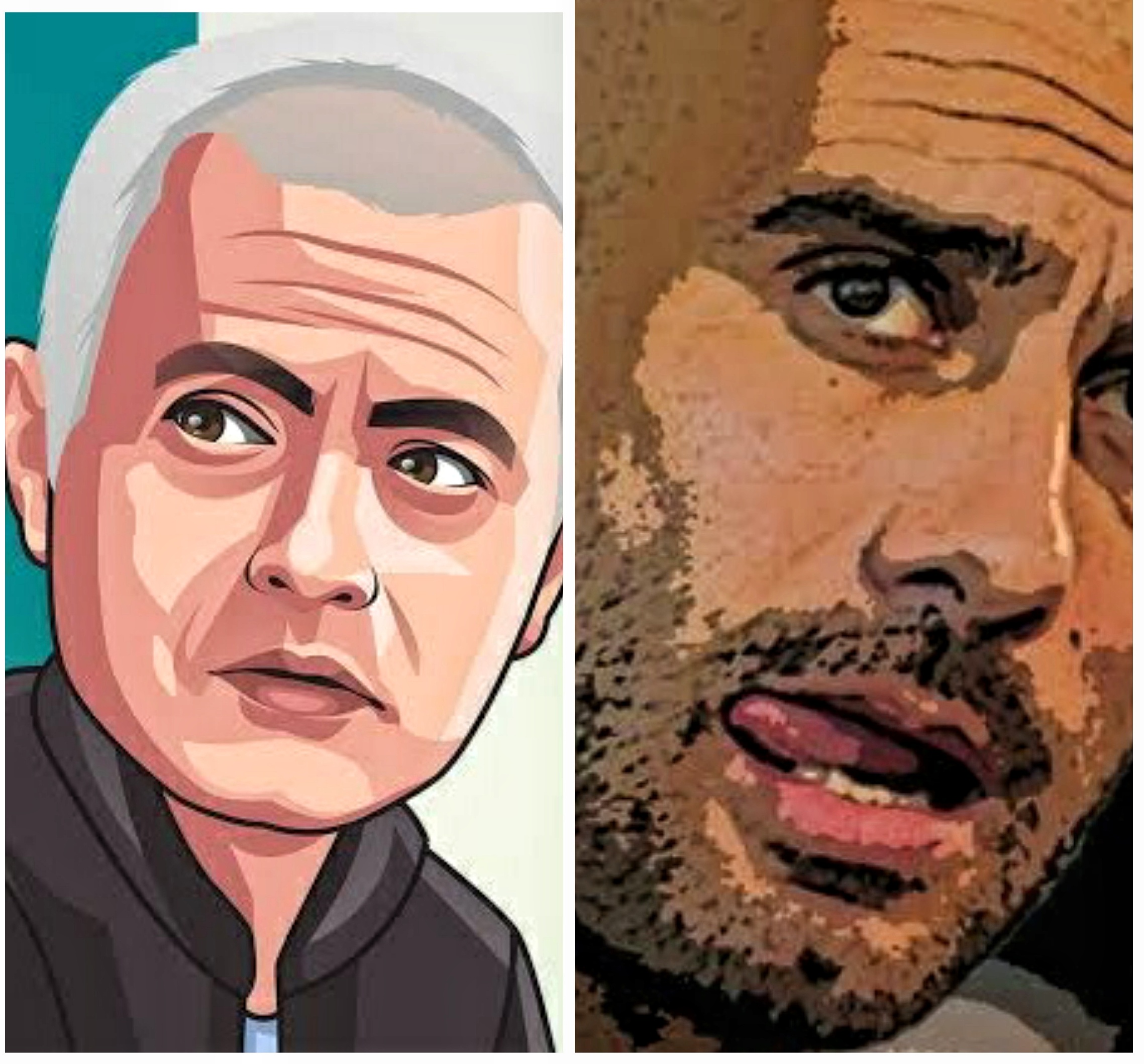 ---
But then they won't be able to win the league at least not this season and why is this? Tottenham are in form but they're still going to have to be consistent for at least one or two for them to have a dominance which requires winning the league. Jose Mourinho is still being too careful, he wants to win big but he wants to take each game at a time, he's being defensive a lot and this is because he wants to keep his job, he knows he might fail big time if he thinks of the title but then he's in the Europa League and he might be eyeing that as a potential trophy. As for Manchester City, they're inconsistent currently and you don't see them as menacing as they use to be, Pep Guardiola doesn't seem to know how to instill that fear anymore and even if they won 5-nil during the weekend, over the past few weeks they've been largely inconsistent.
How about Manchester United and Arsenal? These two teams are having bigger problems and currently the have no business with the league and the best they can do is secure a Europa League spot this season or at best one of these teams might nick a top-four spot but then it'll take more than a miracle. Arsenal is inconsistent and so is Manchester United and they have been poor majorly as a result of managerial ineptitude. I wouldn't say I know more of the issues with these clubs but then it runs deeper. It would take deeper or massive overhaul
---
Conclusion
---
Liverpool might eventually win the league and this wouldn't be because they'll be superfluous or dominant like they were last season but because they remaining teams aren't ready. Leicester City won't either because they're still a midrange team and midrange teams are hardly consistent for a long time. This is largely my analysis, I feel Liverpool might overcome their injury issues. Jurgen Klopp knows how to manage the team and a few short term injury lay off might be back aside from long termers like Virgil Van Dijk. Truth is, the EPL is there for the taking and experience is what matters a lot. Inasmuch as inconsistency is the key here, I believe Liverpool might capitalise on this to win the EPL again.
---
---
---
Interested in some more of my works?
---
---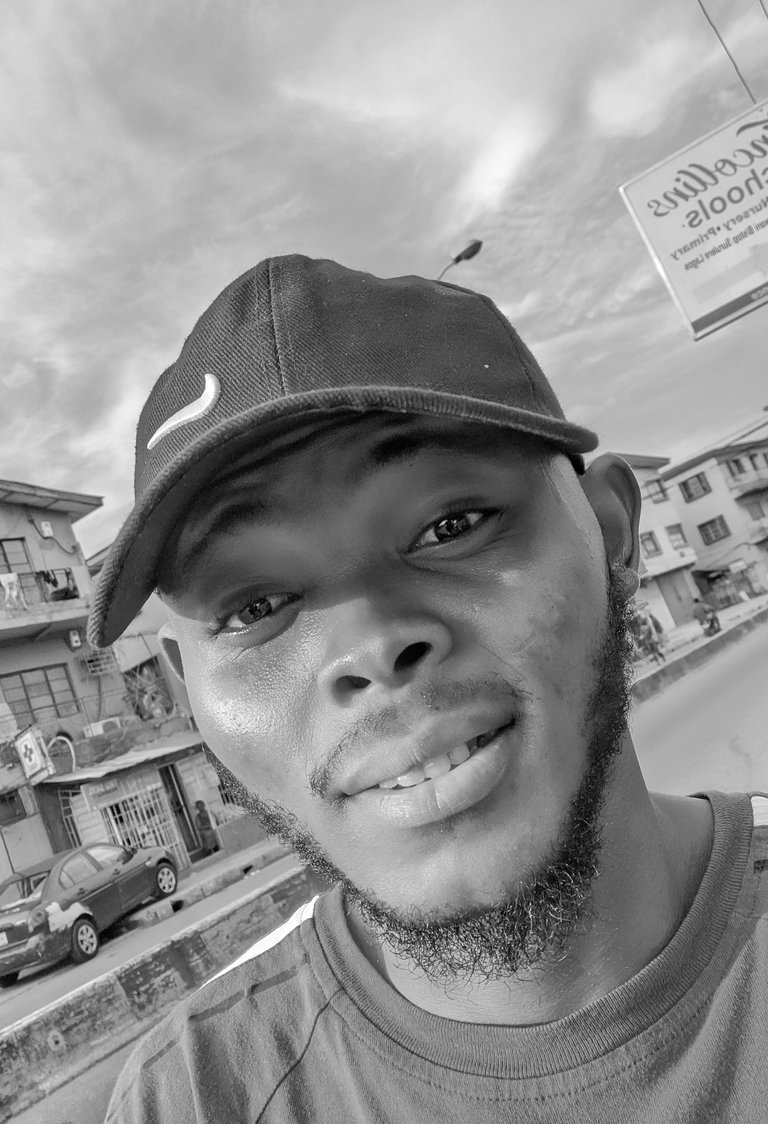 ---
My name is @Josediccus, a young Nigerian student who is a Vlogger, A Psychologist, Poet And Sports Writer/Analyst. I'm using my contents as a process to create shared meaning as well as create expressions through which people on/off hive can relate. I believe content is a process to be enjoyed and relished and I'm up for any collaborations in my field stated above. Cheers
---
@Josediccus, your brother-in-pen & heart
---
I'm hoping to reach more people who are broken at heart and spirit, so share on any platform or reblog
---
---
---