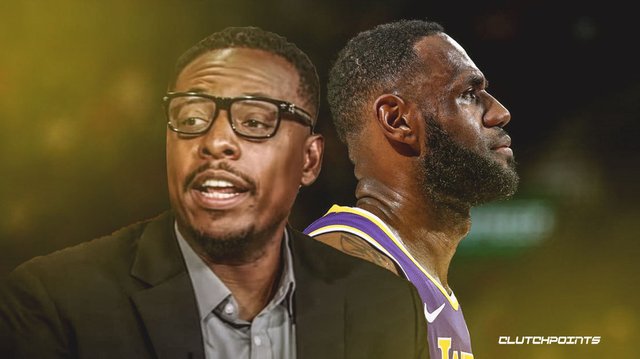 "What has LeBron did to build up any organization from the ground? I'm talking about these players, top-5 players," Pierce said on ESPN's NBA Countdown. "Bill Russell built the organization of Boston, Kareem, Magic, Jordan, Tim Duncan, Kobe, Bird. These guys are all-time top 10 players who helped build their organization or continued the tradition."
Paul Pierce point of view has a case and could be a legit argument that could be a dirt on Lebron's career as well. To be honest in my opinion Lebron is on the mount rushmore with Michael Jordan, Kobe Bryant and Kareem Abdul Jabbar base on skills and how they convert their talents into winning.
Former Celtics Finals MVP Paul Piece's take on that Lebron is not a top 5 player of all time if we consider the fact that Lebron didn't stay on his team and build a franchise to multiple championships.


Tho what positive that comes out of Lebron's decision is that he revolutionize the NBA's free agency through joining Dwayne Wade ( who is arguably a top 3 or 5 players during his era ).