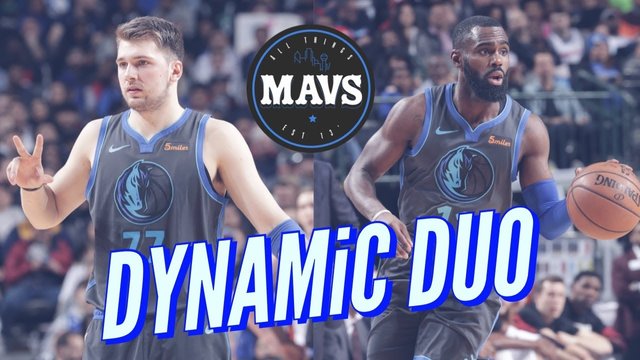 The x-factor for the MavsTim Hardaway jr. the dude has been playing lights-out I love talking about him because he truly is the biggest surprise of the season for me he was everyone everyone thought a throw in in the Kristaps Porzingis deal.
And now he's a true third option for the Dallas Mavericks this year Tim Hardaway jr. is averaging 15 point eight points per game two assists and three boards but forty point seven percent from three is the most impressive thing that Tim Hardaway jr. has done all season long and if the Mavs want to make that deep playoff push he's gonna have to do that in the playoffs in the postseason as well.
Look at whathe's done month by month the averages have continued to climb now that we've seen a little bit more of him in March let's talk about it again in October he was averaging nine points per game now he was coming off the bench and there weren't that many games being played in October but nine points per game not good everyone's already talking about hey let's go ahead and trade Tim Hardaway jr.
And then suddenly November rolls around all sudden he's in the starting lineup and he can't miss he's averaging 14 points per game December comes around he stays consistent fourteen point seven then he ups it even a little bit more into the new year at fifteen point two points per game then you get into February another fifteen point two point per game average.
but March and I know March was cut short because of everything going on right now in the NBA but in March Tim Hardaway jr. averaged 21 point 2 points per game.
source: CHATSPORTS