On ICO hype i wrote about it, it was gonna be released on NEO blockchain.
Now lets see whats up with it.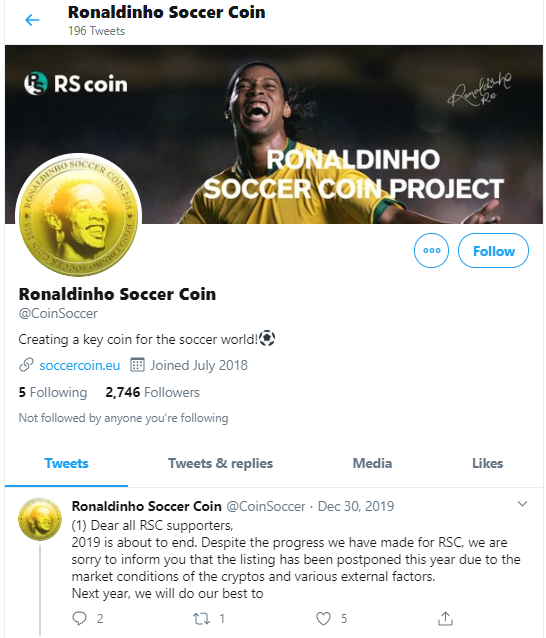 Pretty much dead looking.
日本語
RSCを応援してくださってる皆様,
2019年が終わろうとしてます。RSCにとっては前進してるものの、暗号資産の市場の影響や多岐に渡る外的要因により、今年は皆さんに上場の延期というお知らせになり申し訳ございません。
来年は結果が出せる様に尽力を尽くしてプロジェクトを進めて参ります。
If you can translate would be good. Team still stays there with player himself on top.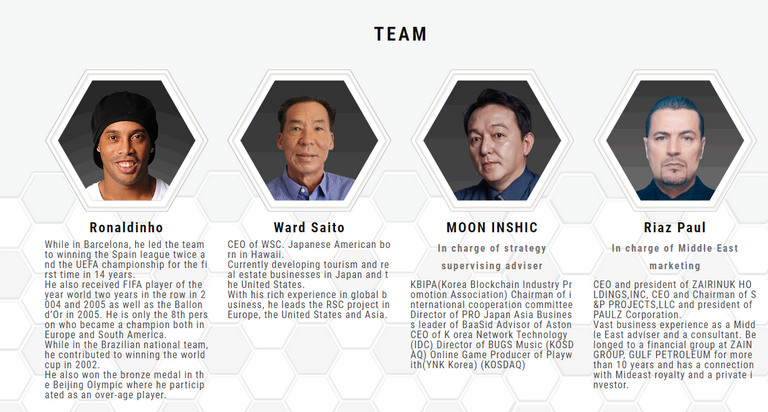 Ronaldinho is set out to make "a world full of dreams, hope and smile" by creating a key coin for the Soccer World. WSC will contact businesses hoping to target approximately 3.5 billion soccer fans. The team will develop the foundation of their business in collaboration with NEO. By creating RSC platform, they will develop the services on Ronaldinho digital stadium, Betting (RSC super league and e-sports), and an agent system (Ronaldinho soccer academy and smile project). Ronaldinho and WSC aim to walk along to contribute to the world as much as possible through this project.
ICO Data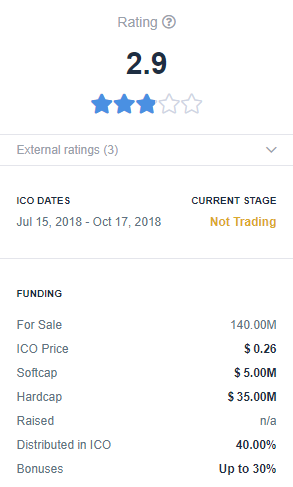 Yes not trading, not sure how much was sold or bought.
And i have googled some media...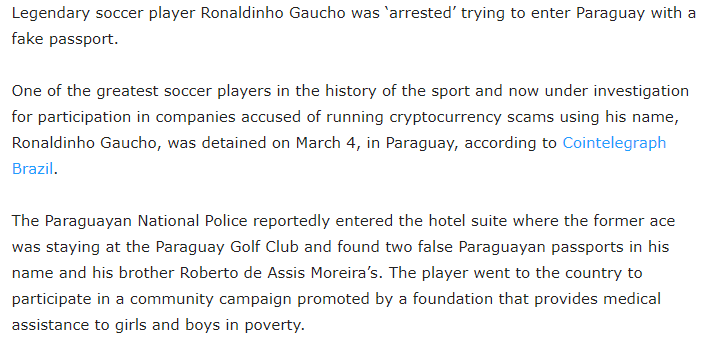 It seems was another cash grab but with the legend of the sport.
REAL WAYS TO MAKE PASSIVE INCOME FROM CRYPTOCURRENCY - DOWNLOAD FREE EBOOK NOW