After FC Barcelona's disappointing defeat against Bayern in the UEFA Champions League semifinals where they were demolished 8-2, Lionel Messi has expressed his intention to leave the club. There is a part of his contract in which Messi can opt for his buyout clause (or release clause), a reason why the Argentinian was confident he wants to leave the club.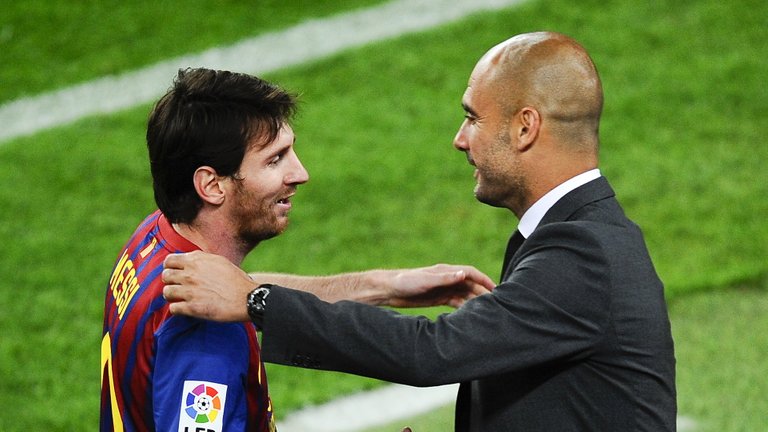 A photo from Goal.com
But due to some internal/external reasons, the said departure didn't happen. Messi and Barcelona chose to stay connected and play under the management of former Netherlands coach Ronald Koeman, in which the forward will still play for Barca until early 2021.
During that rumor of Messi's departure (after the defeat against Bayern), there were a lot of rumors that Messi is in contact with his previous Barcelona manager Pep Guardiola, whom they share successful seasons earning multiple trophies together at Camp Nou. The speculation in rumors that Messi will be joining Manchester City on a lucrative deal, playing alongside with excellent players like De Bruyne, Jesus, Ferran Torres, etc.
---
However, there were convincing reasons why the "Pep and Lionel" show will not happen anymore. With the pressure of FC Barcelona letting go of their most decorated player of all time, they will surely do everything for the Argentinian to stay. One thing they need to do is to let Lionel Messi be happy again. It is obvious that Messi is not happy anymore in Barcelona, the thing he's most known to - always smiling and keep everyone amazed.
These are other notable things :
---
Messi will be very Expensive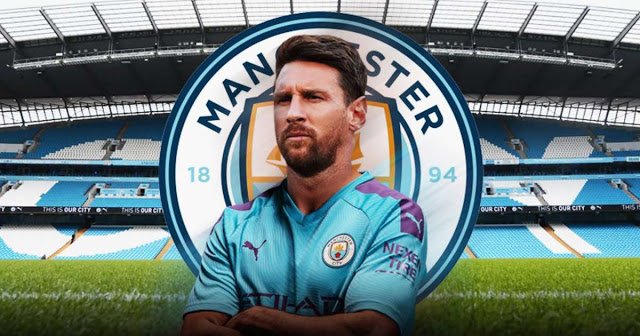 With his current annual earnings of roughly around $92 million in Barcelona, it is very expensive to keep him in a squad. With current lucrative deals for Kevin De Bruyne, Sergio Aguero, Raheem Sterling, Gabriel Jesus, and many more in Manchester City - it will be a big gamble and risk for club owner al-Nahyan.
Pep Guardiola is a highly paid manager too, how will Manchester City manage their finances if they get Messi? I'm sure Barcelona won't let go of Messi with just a normal amount for their precious striker.
He is an Iconic Figure for FC Barcelona A photo from Reddit.com
If it happens they'll lose Lionel Messi, it will create a big flop in their management having let go of a player who brought a lot of glory to Barcelona. Yeah sure, football is not a one-man team but that man has proven a lot of times for Barcelona that he can drive the team to victory - certainly not all games.
It is in their mind to have Lionel Messi play and retire only at FC Barcelona. For sure, the fans all over the world will surely want that. It will be a monumental event for football, Messi's records at Barcelona is very difficult to be broken. I have a feeling that no other player can make it anymore. His legacy will stay for Barcelona.
---
Pep Guardiola wanted Leo to finish his career only at FC Barcelona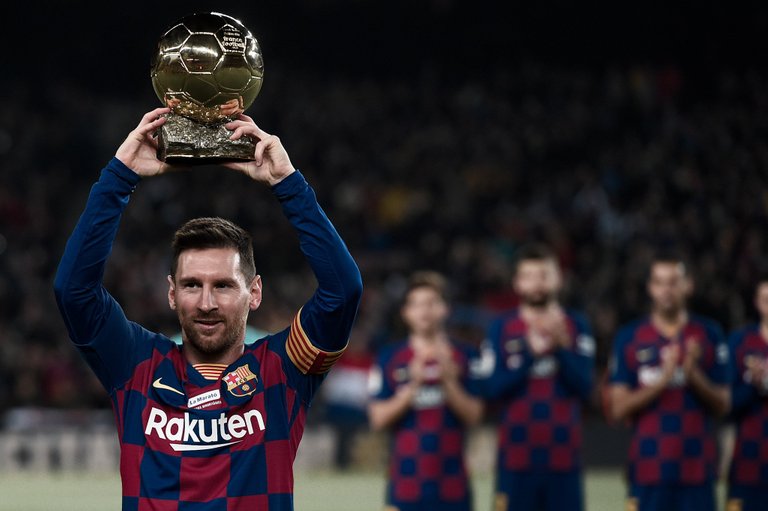 A photo from Barca Universal
Pep was asked Friday if his reason to extend a new 2-year contract with Manchester City has any relation to his reunion with Lionel Messi at Etihad Stadium in which it was directly answered by the former Barcelona player and manager :
"Leo Messi is a player from Barcelona. And you ask me my opinion, as a person who has huge gratitude for what Barcelona has done for me in the academy as a football player and, after, a manager who gave me absolutely everything, what I want is he finishes his career there," Guardiola said.
"That is what I want. I would wish — as I've said I don't know how many times, maybe a thousand times — I would like as a Barcelona fan for Leo to finish there."
He's indeed a fan of Messi and a lover of FC Barcelona, the club that made him a successful player and manager. It's a solid point that the reunion will be unlikely.
---
He's on the Verge of Retirement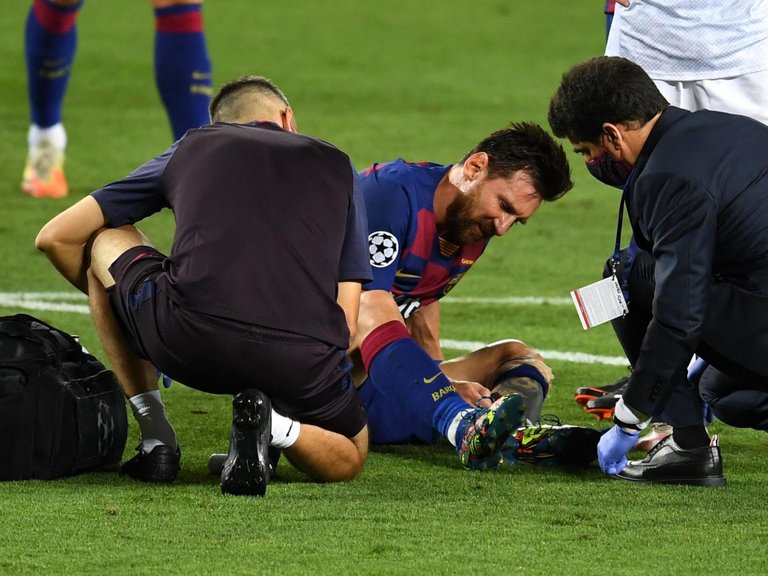 Photo credit from The Independent
With his current age of 33, it will be a major scare to invest So Big on him. A player with that age with a forward position has a high risk of getting injured but if he has done tremendous physical training, then the chances might get a bit lower. Though Cristiano Ronaldo is currently at 35 years old and still in good condition, it bypassed the statement I mentioned above. But Ronaldo is one of the very few who can be healthy at that age because most players have suffered injuries easily or probably have ended their careers.
Will Manchester City invest in him? - knowing that it comes with a hefty price and high risk - high reward gamble. He could be City's missing link to finally capture the elusive Champions League title and compete tight with Liverpool for the Premier League title.
---
Have you have any thoughts? Please share it below and let's talk about it! :)
For more football updates and sports-related talks, click the "Follow" button and support me by clicking that upvote button.