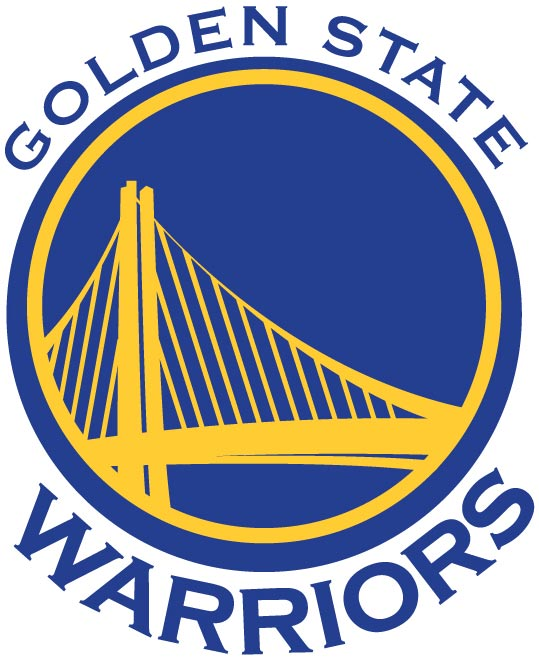 source
2020 has been an atypical and sometimes very complicated year for many of the elite players in almost every sport. Having to deal with strange situations in training or not being able to train properly among other things was part of what they had to go through.
Some did better than others without a doubt, one player who did not do particularly well was Klay Thompson, one of the members of the Splash Brothers, who have not done fantastic in the Golden State Warriors.
Now the point guard will miss the entire next season due to an Achilles heel injury. This will be the second long absence for Thompson, who missed much of the previous season by injuring his left knee ligaments, that time
Golden State fell to powerful Raptors.
This is one of the most painful injuries that a team like the Golden State can have, because Klay is a fundamental piece of Steve Kerr's team, besides being Stephen Curry's ideal partner in the attack.
KlayThompson, who is now 30 years old, signed a contract extension in July of last year even with the aforementioned knee injury. Now, however, this new injury puts Golden State in a tough spot, because as I mentioned Thompson is one of the best shooters in the league.
Replacement? Very difficult
Golden State has moved fast in this market looking for a possible replacement for Thompson, however for the boy who arrived it will be difficult to fill Klay's shoes, who has to be a big shoe.
The one they have decided to hire as Thompson's replacement is Kelly Oubre Jr, who was on the Oklahoma City Thunder payroll. It is clear that Oubre is not Klay, although both share some characteristics and similarities.
Oubre is a great scorer and shooter who last season averaged 37% of his total points from the 3-point line, which is a great encouragement to the Warriors who will be able to have a kid they can teach and improve their skills, and squeeze the maximum out of them so they can get back on top in basketball again.
However, it is a really hard blow for the former NBA champions, who have already come to play without one of their top stars for almost four months, I am talking about Stephen Curry, who has missed several games due to an injury in one of his wrists.
Golden State is one of the most exciting teams in the NBA because of the quality and the good armament of its team, because all the players understand Kerr's philosophy, besides having the best triple pitchers in the world, this undoubtedly makes him one of the great candidates, however this bucket of cold water will have repercussions on the team for the next season to come. We will see
El 2020 ha sido un año atípico y en ocasiones muy complicados para muchos de los jugadores de elite de casi todos los deportes, tener que lidiar con situaciones extrañas en los entrenamientos o no poder entrenar adecuadamente entre otras cosas fue parte de lo que tuvieron que vivir.
A algunos les fue mejor que otros eso sin dudarlo, a un jugador que no le fue en especial nada bien fue a Klay Thompson, uno de los integrantes de la dupla los "Splash Brothers", que no han hecho fantástico en los Golden State Warriors.
Y es que ahora el jugador base se perderá toda la próxima temporada por una lesión en el talón de Aquiles. Esta será la segunda ausencia prolongada para Thompson quien se perdió gran parte de la temporada anterior al lesionarse los ligamentos de la rodilla izquierda, esa vez
Golden State cayó ante unos poderosos Raptors.
Esta es una de las más dolorosas lesiones que puede tener una plantilla como la de los Golden State, pues Klay es una pieza fundamental en el equipo de Steve Kerr, aparte de ser el socio ideal de Stephen Curry en el ataque.
KlayThompson quien ahora tiene 30 años de edad, firmó una extensión de contrato en Julio del año pasado aun estando con la ya mencionada lesión en su rodilla. Ahora sin embargo, esta nueva lesión pone en aprietos a Golden State, pues como ya mencioné Thompson se caracteriza por ser uno de los mejores tiradores de la liga.
¿Reemplazo? Muy difícil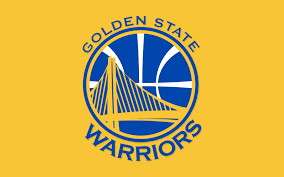 source
Golden State se ha movido rápido en este mercado buscando el posible reemplazo de Thompson, sin embargo para el chico que llegué le será difícil llenar los zapatos de Klay, quien ha de calzar grande.
A quien han decidido contratar como el reemplazo de Thompson es Kelly Oubre Jr, quien estaba en la planilla del Oklahoma City Thunder. Está claro que Oubre no es Klay, aunque ambos compartan algunas características y similitudes.
Oubre es un gran anotador y tirador la temporada pasada promedió el 37% de sus puntos totales desde la línea de 3 puntos, lo que significa un gran aliciente para los Warriors quienes podrán tener un muchacho al que pueden enseñar y mejorar sus cualidades, y exprimirlas al máximo para poder volver a la cima del baloncesto otra vez.
Sin embargo es un golpe realmente duro para los ex campeones de la NBA, quienes ya han llegado a jugar sin una de sus máximas estrellas hasta casi cuatro meses, hablo de Stephen Curry, quien se ha perdido varios juegos por una lesión en una de sus muñecas.
Golden State es uno de los equipos más emocionantes de la NBA por la calidad y lo buen armada que está su plantilla, por lo bien que todos los jugadores entienden la filosofía de Kerr, además de tener a los mejores lanzadores de triples del mundo, esto sin lugar a dudas lo convierte en uno de los grandes candidatos, no obstante este balde de agua fría tendrá repercusiones en el equipo para la próxima temporada que se avecina. Veremos