A huge win for the Welsh against Turkey last night took them within a whisker of qualifying for the last 16 knockout stages.
A fantastic team performance which saw them under the cosh for a fair bit of the game but some resolute defending, taking their chances when they arose, apart from Bale missing a penalty, and a great all-around team performance took them through. Despite still having to face the classy Italians, their progression should be little more than a formality.
Talking of Italy, they brushed of Switzerland last night in our featured game to take it by a very comfortable 3-0. I actually got the score correct, but so did one other player! Full details at the end.
And so to today and we will be featuring the rather intriguing Group C game between Netherlands and Austria.

Both teams got their campaign off to a winning start so if we have a clear winner tonight, that team will definitely have got through.
The Netherlands will still be missing Matthijs de Ligt but Ukraine will be missing influential forward, Mark Arnautovic who will serve a one-game ban for 'insulting another player' as it seems telling a North Macedonian of Albanian descent, in Serbian, that you are 'Fucking your Albanian mother' is not racist at all...UEFA have no bottle, he should have been banned permanently as a show of support for all the teams and players who are supporting the BLM and 'Kick it out' campaigns.
Anyway, the Austrian performance was poor in my opinion and they were lucky to get a result against North Macedonia and I think their frailties will be shown up tonight by a strong Dutch side.
Prediction: The Netherlands 3 : 1 Austria - First Goalscorer: Wijnaldum
Simply write the name of the FIRST GOALSCORER and the CORRECT SCORE as a comment. The competition closes 5 minutes before kick-off which is 20.00 BST. (19.00 UTC)
The Small Print
In the first goalscorer competition, own goals do not count. In the correct score competition, it's the score after 90mins. Extra time and penalties do not count and the pot for each competition will roll over if there is no winner. If more than one person chooses the same first goalscorer or correct score, the prize is shared and everyone gets a little upvote! It seems I also need to add, one entry per person. Don't forget the new rule that only people with a rep of 45 or above are eligible to enter unless they have been approved. The bonus will be added to any winnings ONLY if Leeds United win and/or Man U lose and all payouts will never exceed 50% of post payout. Other bonuses paid out at my discretion.
The Winners were...
Step up @johnsennimaat who got the correct 3-0 result and takes home 5500+500 tokens! No one got the correct goalscorer and so appearance fees are on their way to, @friendlymoose, @numpypython, @harpreetjanda, @yeckingo1, @pthker2010, @kbskl, @jersteemit, @jfang003, @abimbola753, @worktight, @chrisparis, @ralph75 and @da-prince.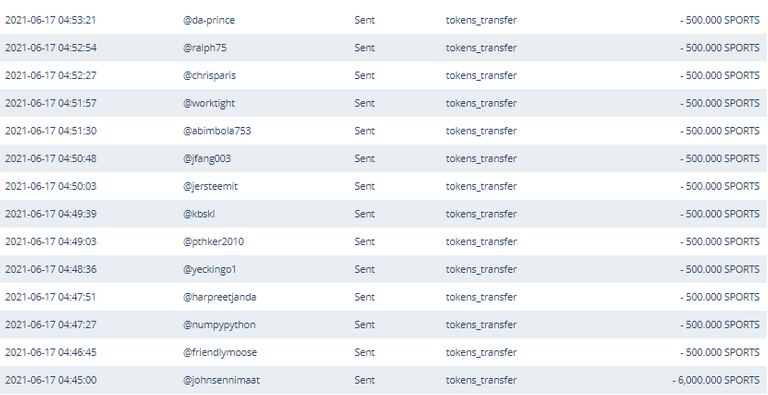 And that's all for today folks! Enjoy the games tonight, let me know in the comments if I missed anyone and we'll meet back here tomorrow and do it all again!
Marching On Together