And so it came to pass, that Depay scored the first goal, Netherlands took a very comfortable 2-0 win over Austria and secured their place in the last 16, and I sit here at my laptop, contemplating the amount of time it's going to take to work out the winners and transfer their tokens lol
In the other games, a strong start and early goal from Denmark was cancelled out by Belgium when they brought on de Bruyne at half time who then proceeded to single handedly turn the match around by providing an assist and then a goal of his own to take the game 2-1. I've said it before and I'll say it again, he is the best player in the world.
Poor old Denmark, but you'll always have the best lager in the world, probably!
North Macedonia lost a great game full of incident and entertainment to become the first team guaranteed to be going home by losing 2-1 to the pretty strong looking Ukraine. Leeds' very own (until his contract runs out in 2 weeks!) lunatic, Alioski, missed a penalty before hammering in the rebound but it wasn't enough, and they are now going home to check that no Serbian speaking Austrians are actually shagging their mothers during their suspension!
Big respect to our Leeds boy as again, he was voted man of the match. There are rather a lot of Leeds fans who vote on the BBC poll ;-)
There is a very big day today if you're British as England take on Scotland at Wem-ber-lee tonight but you lot are not having it so easy after the beating you've given me in the last few days, because our team is visiting Hampden Park in Glasgow for the game between...

Other than Modric, Croatia didn't have much against England at the weekend, they were fairly comfortable on the ball but didn't have a great deal of imagination or skill and for England, it was a usual 'just enough' performance to take the win.
I can't see them fairing any better tonight as the Czechs looked good against Scotland in their 2-0 victory although Scotland are rubbish so perhaps, they were flattering to deceive. What can't be disputed is that Schick scored a wonder goal and was dangerous every time he the ball in the opposition's half.
Prediction: Croatia 1 : 3 Czech Republic - First Goalscorer - Schick
Simply write the name of the FIRST GOALSCORER and the CORRECT SCORE as a comment. The competition closes 5 minutes before kick-off which is 17.00 BST. (16.00 UTC)
The Small Print
In the first goalscorer competition, own goals do not count. In the correct score competition, it's the score after 90mins. Extra time and penalties do not count and the pot for each competition will roll over if there is no winner. If more than one person chooses the same first goalscorer or correct score, the prize is shared, and everyone gets a little upvote! It seems I also need to add, one entry per person. Don't forget the new rule that only people with a rep of 45 or above are eligible to enter unless they have been approved. The bonus will be added to any winnings ONLY if Leeds United win and/or Man U lose and all payouts will never exceed 50% of post payout. Other bonuses paid out at my discretion.
The Winners were...
For pity's sake! Well, The correct score was 2-0 and a big shoutout to @pthker2010 who got the score AND Depay as the first goalscorer proving that consistency pays in this game. Well done, you take home 6500 + 500 + 500.
So on to the correct goalscorer and @harpreetjanda, @numpypython, @jersteemit, @yeckingo1, @jfang003, @johnsennimaat, @worktight, @etiboy56, @kbskl and @da-prince split the 5000 and take 500 + 500 each.
Appearance fees go out to @ralph75, @chrisparis, @abimbola753, @saachi, @pusen, @regenerette (Thanks for playing and welcome and sorry, I couldn't work out who your first goalscorer was, as half the teams' names start with 'de') and @friendlymoose.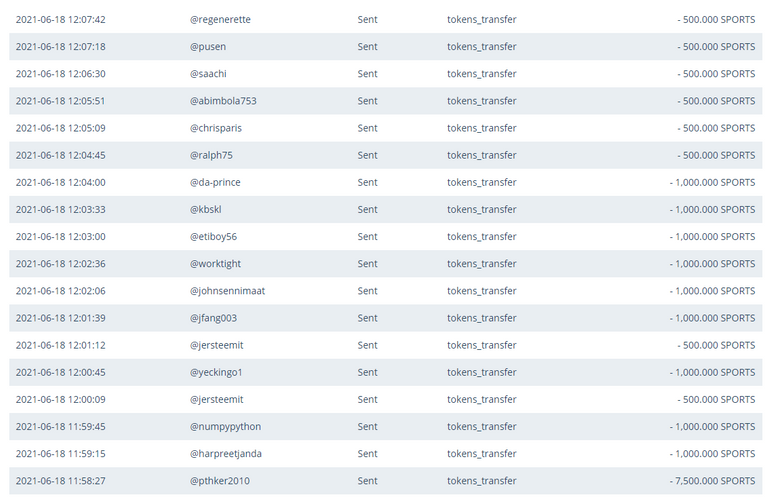 Thats' it again for another day and thanks for a huge turnout! Check carefully as there were a lot of transfers today! Good luck with today's game and don't forget, it starts a little earlier than normal. Take care, stay safe and happy everyone :-)
Marching On Together