500 FREE SPS TOKENS JUST FOR ENTERING! First Goalscorer + Correct Score Comp. No 226 : FA Cup Man. Utd v Liverpool : 24 Jan 2021 - 5000 + 5000 SPS Token
So the FA Cup 4th round hasn't produced any 'shocks' yet but there's still time. Tonight however, is without doubt, the biggest game of the round and one that's got many salivating in anticipation considering the current league standings of the two teams and that game is.....

Yesterday's game between Villa and Newcastle turned up a rather pedestrian 2-0 win for the home side and seriously put pressure on Steve Bruce's reign as the Toon's manager. Let's up all their pent-up frustration doesn't boil over when we take them on, on Tuesday night!
We also had a winner or two, but as usual, full details at the end.
Tough one. Klopp is not going to make this personal and with a big league game coming up against Spurs on Thursday, will he risk the talismanic Salah in the starting line-up? I think not but I do think Mane will start today and with a point to prove, might just chip in with a goal.
Ole will have his own selection headaches too. After cementing a spot at the top of the EPL, how much will he risk to progress to the next round. Will Rashford start?
I honestly don't know how to call this, but a gut feeling says Liverpool will nick it.
Prediction: Man. U 1 : 2 Liverpool with Mane to score the first goal.
Don't forget its the 90-minute result that matters for our competition and it kicks off earlier than our usual games!!
Simply write the name of the FIRST GOALSCORER and the CORRECT SCORE as a comment. The competition closes 5 minutes before kick-off which is 17.00 GMT.
The Small Print
In the first goalscorer competition, own goals do not count. In the correct score competition, it's the score after 90mins. Extra time and penalties do not count and the pot for each competition will roll-over if there is no winner. If more than one person chooses the same first goalscorer or correct score, the prize is shared and everyone gets a little upvote! It seems I also need to add, one entry per person. Don't forget the new rule that only people with a rep of 45 or above are eligible to enter unless they have been approved. The bonus will be added to any winnings ONLY if Leeds United win and/or Man U lose and all payouts will never exceed 50% of post payout. Other bonuses paid out at my discretion.
And the winners were...
Looking down the list, I see @hykss.sports ( who wins 5000+500) was the only one to choose the 2-0 result but both @ralph75 and @jfang003 both chose Watkins as the first goalscorer. They pick up a total of 3250+500 each! Well done guys.
Appearance fees go out to @marvinix, @anderssinho, @bitandi, @amr008.ctp, @friendlymoose, @corporateay, @zubailizain, @chrisparis and @jersteemit.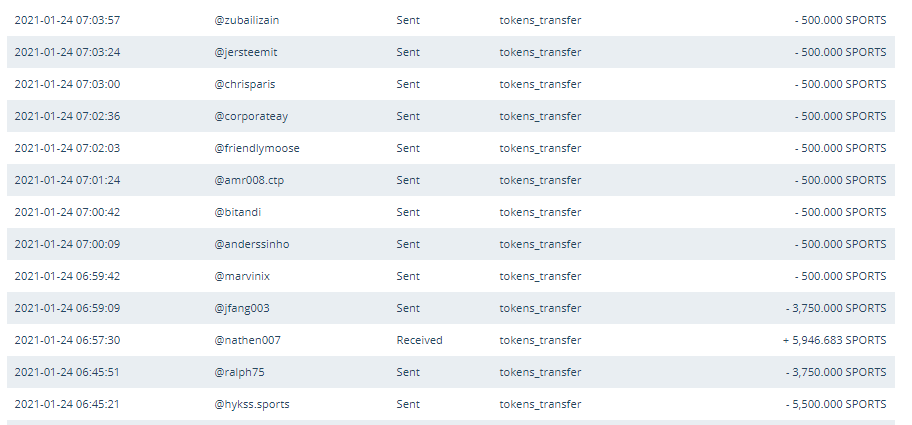 Well that was an expensive day but well-d
one guys and if I've dropped a bollock and missed anyone, please let me know in comments!
Stay safe and sane out there.
Marching on Together
---
---