Bring it on @lebey1, usual 1000? LOL Today's our chance to leapfrog our opponents and finish the day proudly in 9th place!
Obviously, we can't fail and with no Jack Grealish to worry about, I think it's going to be a cricket score! As for yesterday's game. It ended the only way it could, in a draw. Not the 0-0 I predicted but the 1-1 nearly all of you guys predicted! Thankfully, Kazim-Richards didn't pop the first goal in or I'd have been doomed but he did get a fairly late and very important equalizer late on in the game to fulfil your prophecies!

It's tight in the middle of the table and there are gaps to both the upper and lower reaches. With just 13 games left to play, our spot in the Premier League is cemented for this season but with a decent run-in, we could still hit the European spots. That run started with Tuesday's 3-0 defeat of Southampton and a win today would be a huge boost to those aspirations.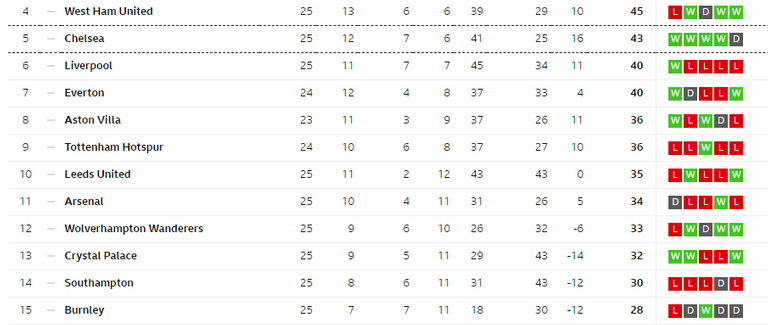 Villa have two games in hand but their form without Jackie boy has been sketchy and Leeds can take full advantage of that on their home turf. Sadly, that home turf is horrendous and slippy despite 300,000 quid relay but at least we know what to expect.
The other huge plus is we have our new top defenders coming back from injury. Llorente finally got through a full game and Koch is nearing a return as well as Rodrigo who might make the bench. The continued loss of Kalvin is, however, a bit of a blow.
It's time to step on the gas for a huge season finale!
Prediction: Leeds 3 : 1 Aston Villa - First Goalscorer: Raphinha
Simply write the name of the FIRST GOALSCORER and the CORRECT SCORE as a comment. The competition closes 5 minutes before kick-off which is 17:30 GMT.
EARLIER THAN NORMAL KICK-OFF
The Small Print
In the first goalscorer competition, own goals do not count. In the correct score competition, it's the score after 90mins. Extra time and penalties do not count and the pot for each competition will roll-over if there is no winner. If more than one person chooses the same first goalscorer or correct score, the prize is shared and everyone gets a little upvote! It seems I also need to add, one entry per person. Don't forget the new rule that only people with a rep of 45 or above are eligible to enter unless they have been approved. The bonus will be added to any winnings ONLY if Leeds United win and/or Man U lose and all payouts will never exceed 50% of post payout. Other bonuses paid out at my discretion.
And the winners were...
Another quiet day yesterday but almost everyone got the 1-1! @numpypython, @pusen, @jfang003, @espandor, @p15 and @amr008 they pick up 850+500 each and those that don't.....
Captain @metzli, @lebey1, @friendlymoose, @hykss.sports, @chrisparis, @ralph75, @jersteemit and @hakeemshah96 all pick up their 500 token appearance fee!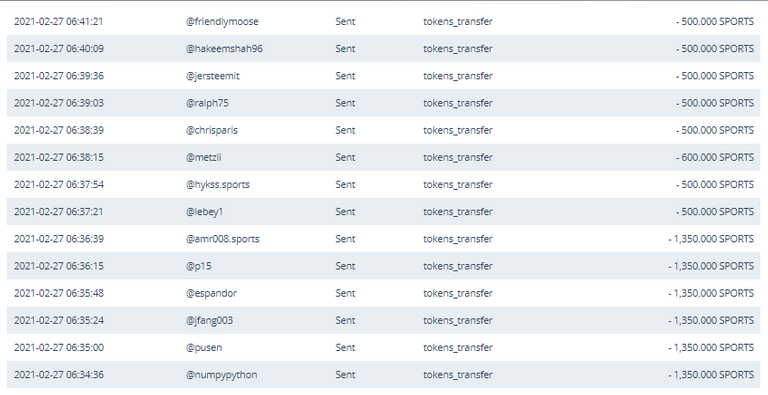 Good luck with today's game and thanks as always for joining in!
Marching On Together