The 'Big 6' soon backtracked after protests by fans at the Leeds and Chelsea games. Governments, UEFA and FIFA all waded in with threats and even the players and managers of the clubs involved had stood up to be counted and after only a couple of days worrying about how much it was going to cost them rather than how much they were going to make, they withdrew.
It's not going to be easily forgotten and I'd hope each of their respective chairmen now has the decency to resign. Of course, the best quote came from Sir Marcelo Bielsa in his post-match interview....
"It shouldn't surprise us. In all walks of life the powerful look after their own and don't worry about the rest of us.
"The big teams are also created due to the opposition of the other teams. In the search for higher economic earnings they forget about the rest. The powerful are more rich and the weak are poorer. It doesn't do good to football in general."
Anyway, last night, boring Chelsea managed a 0-0 against Brighton !! So we will leave the full details until the end and have a look at today's game, which is.....

Villa still have that pesky 2 game difference upon Leeds who sit just above them but that will be reduced to just 1 after tonight's game.
City's quadruple hopes have gone but with pressure being applied by United in the League, this is a game they would really rather win! Still needing 11 points from their last 6 games to guarantee them the title, they will be without De Bruyne tonight after injuring his ankle at the weekend but Villa have lost winger, Trezeguet and Grealish it seems, is still out!
Villa have struggled since Christmas and in recent matches, City have scored bucketfuls against them and whilst this won't be an easy game, I can't see City losing.
Prediction: Villa 0 : 2 Manchester City - First Goalscorer: Gundogan
Simply write the name of the FIRST GOALSCORER and the CORRECT SCORE as a comment. The competition closes 5 minutes before kick-off which is 20.15 BST
The Small Print
In the first goalscorer competition, own goals do not count. In the correct score competition, it's the score after 90mins. Extra time and penalties do not count and the pot for each competition will roll over if there is no winner. If more than one person chooses the same first goalscorer or correct score, the prize is shared and everyone gets a little upvote! It seems I also need to add, one entry per person. Don't forget the new rule that only people with a rep of 45 or above are eligible to enter unless they have been approved. The bonus will be added to any winnings ONLY if Leeds United win and/or Man U lose and all payouts will never exceed 50% of post payout. Other bonuses paid out at my discretion.
The Winners were...
Strangely, for the first time in ages, no one went for a 0-0 so my wallet breathes a sigh of relief, so its straight onto appearance fees which today go to;-
A very disappointed @lebey1, @corporateay, @pusen, @jfang003, @pele23, @friendlymoose, @yeckingo1, @ralph75, @jersteemit, @chrisparis and @cabinet24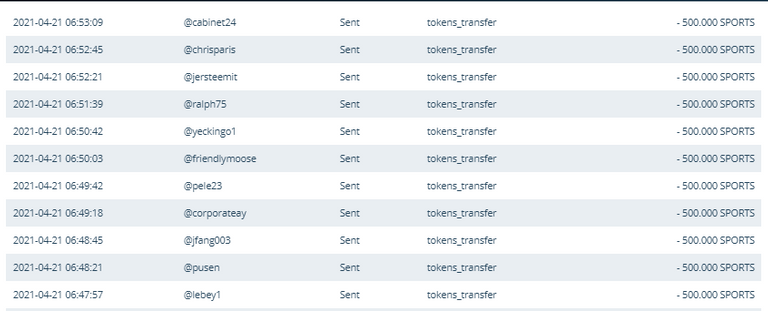 Well done to everyone and thanks for dropping by and playing along! Check carefully and let me know in comments if I missed anyone. Thanks :-)
Marching On Together