500 FREE SPS TOKENS JUST FOR ENTERING! First Goalscorer + Correct Score Comp. No 277: EPL Leicester v WBA : 22 Apr 2021 - 6000 + 5000 SPS Token
Although Aston Villa lost last night in an eventful encounter, thus wasting one of their precious games-in-hand, the top teams don't seem to be slipping up and thus making our already slim hopes of a place at next season's European table, even more fragile.
With Spurs beating Southampton in the earlier game, it was time for City to step up and despite conceding in the first minute, they clawed it back and after a red card each finally emerged the victors by 2 goals to 1. Common scores win jackpots and we have a few happy players this morning but full details at the end.
Back to the premiership today for a rare Thursday game and this time it's the turn of Leicester...

Well. We have Leicester trying to cement a spot in the top 4 and WBA desperately trying to fight their way out of the relegation zone. Nine points and a game in hand over 4th placed Burnley is a big ask but Big Sam has given them some confidence and finally, the results to match recently, but is it too little too late?

more red than a Dogecoin's chart today!
What makes this rather intriguing is that Leicester are coming into this on the back of two straight losses, and with home advantage still mainly negated, there can only be one result here....
Prediction: Leicester 2 : 2 West Brom - First Goalscorer: Matheus Pereira, WBA or will the Team Nigeria main man strike again?!
PLEASE NOTE: THERE ARE TWO PLAYERS WITH THE SAME SURNAME, PEREIRA, PLAYING TONIGHT, ONE FOR EITHER TEAM. BE CAREFUL!
Simply write the name of the FIRST GOALSCORER and the CORRECT SCORE as a comment. The competition closes 5 minutes before kick-off which is 20.00 BST
The Small Print
In the first goalscorer competition, own goals do not count. In the correct score competition, it's the score after 90mins. Extra time and penalties do not count and the pot for each competition will roll over if there is no winner. If more than one person chooses the same first goalscorer or correct score, the prize is shared and everyone gets a little upvote! It seems I also need to add, one entry per person. Don't forget the new rule that only people with a rep of 45 or above are eligible to enter unless they have been approved. The bonus will be added to any winnings ONLY if Leeds United win and/or Man U lose and all payouts will never exceed 50% of post payout. Other bonuses paid out at my discretion.
The Winners were...
First goalscorer McGinn, no. Correct score, well done to @yeckingo1, @hykss.sports and @ralph75 who all got the correct scoreline and share the 5K pot giving them 1700+500 tokens each!
Appearance fees go out to @jfang003, supporter of the former Super League club, Chelsea, @lebey1, @cabinet24, @mcdaymtn, @friendlymoose, @corporateay, @chrisparis and @jersteemit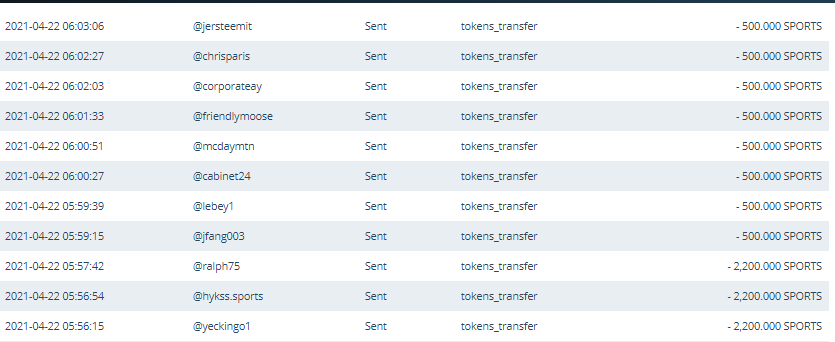 Well done and thanks once again for joining in guys. Good luck with tonight's game!
Marching On Together
---
---