Poor old Pep! He didn't look happy after last night's defeat when it was a tale of two managers. Tuchel is a nice bloke and seemingly, master tactician and that rubs off onto Chelsea. Makes them almost become likeable, almost. Not quite!
It was lovely to see him sharing the moment with his family and really humanised what is a clinical, professional and result lead sport these days. Chelsea have got to be favourites for the title next season.
But enough of that, we have a winner to pay out and congratulate and we need to go back to the wastelands and stunning beauty of Norway for today's game in the Eliteserien between...

Back to the tables and stats I think which as I said before is difficult to read too much into as its so early in the season and patterns are only just beginning to emerge but here it is anyway...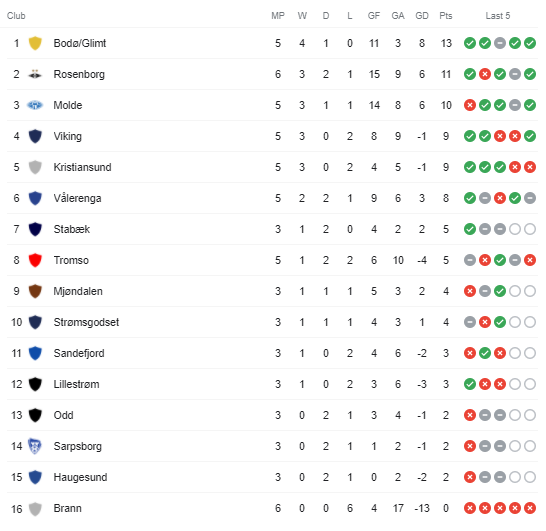 Hmm, this is made even more difficult by the fact that Haugesund have only played 3 games until now and Viking have played 5 but on a points per game basis, Viking have 1.8 and Haugesund have 0.75. AS for the goals and goal differences Viking, despite their lofty position have let 9 in against 8 scored and Haugesund haven't scored a single goal in three games but, being fair have only let in 2 which is pretty good.
So where does that leave us?
Prediction: Hauesund 1 : 0 Viking - First Goalscorer: Ibrahima Wadji
Simply write the name of the FIRST GOALSCORER and the CORRECT SCORE as a comment. The competition closes 5 minutes before kick-off which is 19.00 BST.
The Small Print
In the first goalscorer competition, own goals do not count. In the correct score competition, it's the score after 90mins. Extra time and penalties do not count and the pot for each competition will roll over if there is no winner. If more than one person chooses the same first goalscorer or correct score, the prize is shared and everyone gets a little upvote! It seems I also need to add, one entry per person. Don't forget the new rule that only people with a rep of 45 or above are eligible to enter unless they have been approved. The bonus will be added to any winnings ONLY if Leeds United win and/or Man U lose and all payouts will never exceed 50% of post payout. Other bonuses paid out at my discretion.
The Winners were...
Well I'm really happy to say we had a good turnout yesterday and we had a winner who went against the flow of Man. City fans and predicted a 1-0 win to Chelsea so its a huge well-done to @numpypython who takes home 6000+500 tokens!
No one got Havertz to score the first and only goal so its appearance fees on their way to, @ralph75, @pusen, @friendlymoose, @dealhunter, @jfang003, @saachi, @lebey1, @harpreetjanda, @cetyoung, @zellypearl, @johnsennimaat, @chrisparis and @iamchuks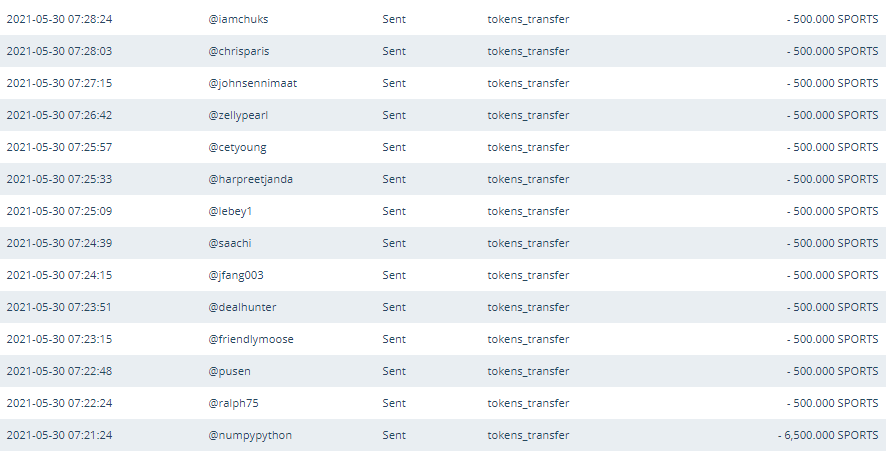 Ok, that's it for today and good luck with tonight's game. Check carefully to make sure I got everyone as I have been prone to dropping a bollock or two these last few days! Good luck with the game and best wishes to all. Thanks for playing!
Marching On Together