Hi All,
The Premier League will be starting in a couple of hours... I am super excited, can my beloved REDs win back to back titles?
Just a friendly reminder to all the FPL managers on HIVE that the deadline has changed to 90 minutes prior to kick off to submit your team selection for that game week.
AND also I have created a HIVE FPL League with a chance to win HIVES, for more details visit my previous post to enter The Return of the Premier League 2020/2021
At the moment we have 9 FPL managers that joined this comp. You still have couple of hours to join before the Fulham v Arsenal game begins.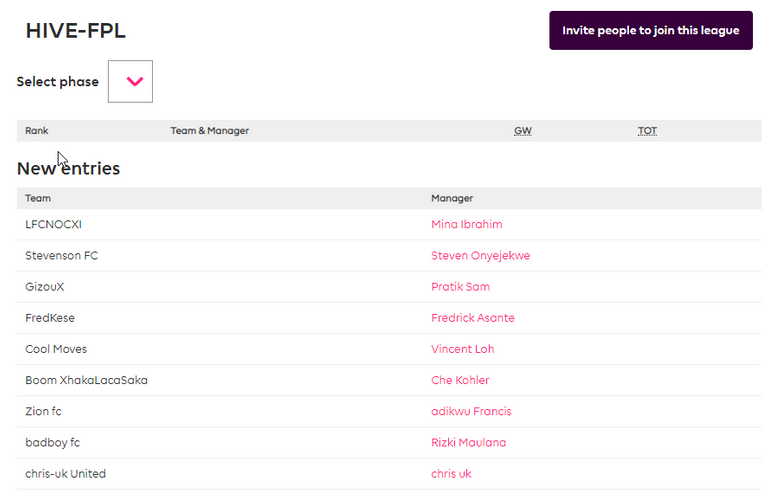 I will choose ONLY one game to review for the game week, so HIVErs will have the opportunity to predict the match outcome and also have the opportunity to win weekly HIVES. I will blog my review on a separate post.
I will be posting the game I will be reviewing in the Football Community please give it a follow for updates.
For more details visit my previous post to enter The Return of the Premier League 2020/2021
And also please tag a friend that would be interested in this competition
@koychev22 @lyubo19 @jaguarosky @mad-runner @girolamomarotta @giornalista @frafiomatale @spiceboyz @flashpointstudio @starstring @dexpartacus @scubahead @jaguarosky @geyzee @brittandjosie @richgaynor @rmsadkri @arsenal4life @gentleshaid @review-master @belemo
#football #EPL-ScoreChallenge #HIVE-FPL #challenge #competition #OCD #GEM #qurator #curie #archon #creativecoin
Thanks for stopping by :)
Social media: Instagram | Twitter | YouTube