Hi All,
In less then 10 Day, the best League in the world will be returning.
Premier League 2020/21 fixtures has just been released. Full fixtures list
Match Week 1 will be played on Saturday 12 of September 2020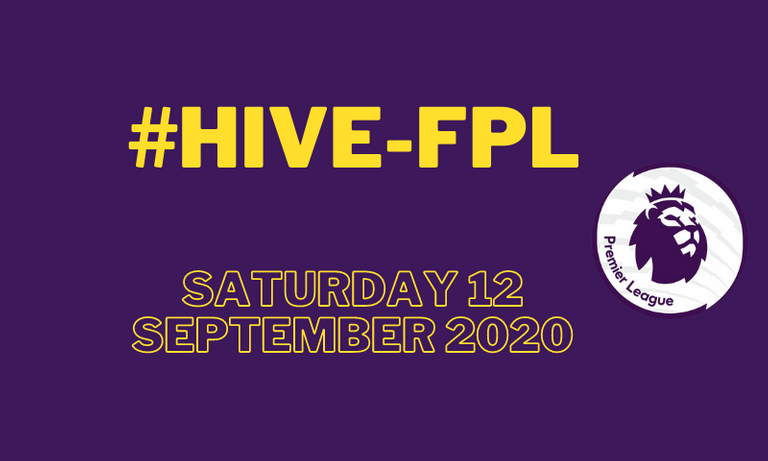 I have created a HIVE FPL mini league competition on FPL Fantacy Beginners Guide to FPL
Joining the league couldn't be easier. Simply use the link below and you'll be added automatically after you've entered the game.
https://fantasy.premierleague.com/leagues/auto-join/9wowil
League Code: 9wowil
Looking forward to playing against you this season!
Rules
Register 1 FPL team per HIVE account and please comment bellow your FPL team name.
Entries closes on Match Week 1 - Saturday 12 of September 2020
FPL Rules apply, please read Beginners Guide to FPL
Important: Post your FPL Team name below in the comments section, so I know who you are.
Prizes
The English Premier League season has 38 Match weeks. The top 3 FPL teams that finish on top 3 place after 38 Match weeks will receive prizes;
1st place will win 20 HIVES
2nd place will win 10 HIVES
3rd place will win 5 HIVES
NOTE: Prizes might increase depending the number of people participating and also I am looking for sponsors
Thanks so much to the HIVErs that have entered their FPL Team for this competition. So far we have 5 FPL teams;
LFCNOCXI = @liverpool-fan
Boom XhakaLacaSaka = @chekohler
chris-uk United = @chris-uk
Zion fc =
badboy fc =
@arsenal4life join your team with this league to participate in this competition and also please let me know your FPL Team name.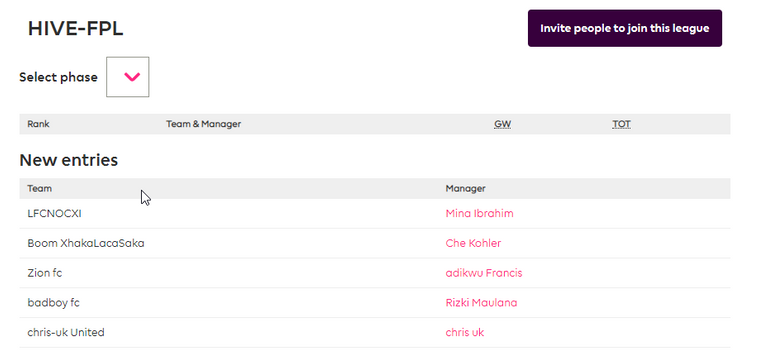 And also please tag a friend that would be interested in this competition
Please re-blog this post and spread the word about this competition, FPL Fantasy is competitive with more people
@koychev22 @lyubo19 @jaguarosky @mad-runner @girolamomarotta @giornalista @frafiomatale @spiceboyz @flashpointstudio @starstring @dexpartacus @scubahead @jaguarosky @geyzee @brittandjosie @richgaynor
#football #sportstalksocial #HIVE-FPL #challenge #competition #OCD #GEM #qurator #curie
Thanks for stopping by :)
Social media: Instagram | Twitter | YouTube