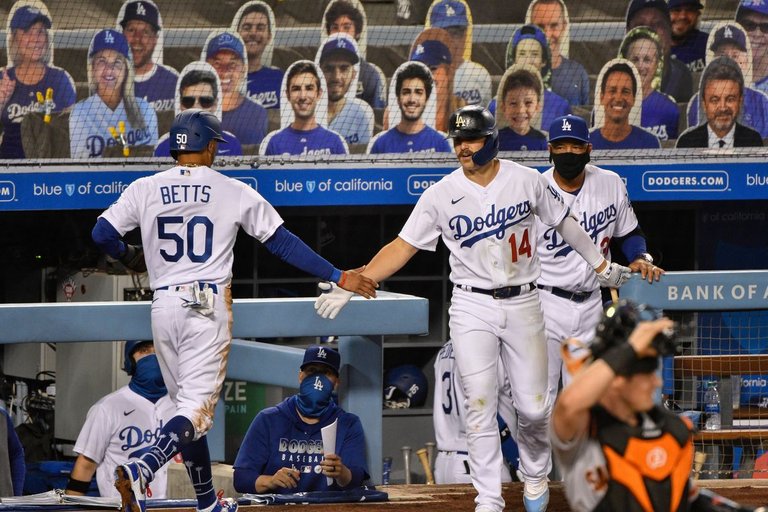 They are one of the favorite teams to win the World Series, their last three seasons have been close, this year they have started with everything, their manager Dave Roberts has moved his pieces very well for this good start of the team.
The Dodgers are leaders in general in home runs with 26, leaders in RBIs with 74, this in the National League, also combined with their pitching in which they are second with a 2.39 ERA, to maintain the rhythm, will confirm their favoritism to win this season.
We analyze the performance of its main offensive figures:
Corey Seager: He is batting for an average of 340, has driven in 7 runs, has dispatched 3 home runs, a very good start for shortstop, keeping up the pace will be a great help for the great offense that the Dodgers have.
Aj Pollock: He's hitting very well in this nascent season, hitting an average of 316, with 3 homers, 6 RBIs in 41 visits to the plate, he's a vital player in the line up.
Mookie Betts: Recently acquired by the Dodgers, he is showing the reason why the Dodgers made his services, he is hitting for 306, 3 homers, 7 RBIs, he is going to be an important piece for the team in the aspirations of reaching the Series World Cup, in short, good reinforcement.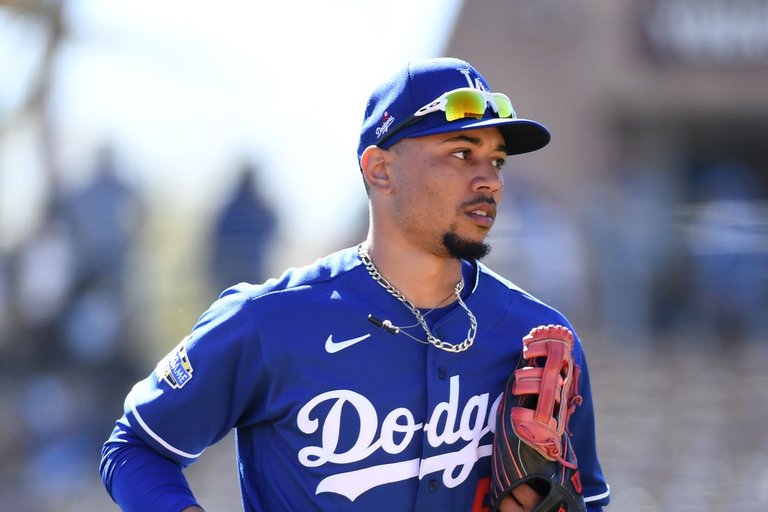 Mokiee Betts
The pitching staff has also fulfilled its role, part of this great start has been the good performance of its rotation and relief, we highlight some of its starting pitchers:
Ross Stripling: The 30-year-old Right Pitcher has been the most effective, he has thrown 3 games and all 3 he has won for a 3-0 record, with a slightly high 4.00 ERA, but he has had the contribution of the offense To come out with the decision, he has allowed 14 hits, 8 earned runs in 18 innings.
Julio Urias: The 23-year-old Mexican wants to show that this year he is more mature, he has thrown 3 games but in two he has gone without a decision, he has an ERA of 2.40, 13 hits allowed, 4 earned runs for a 1-0 record. , has thrown very well in general.
Dustin Moy: Another young pitcher who has pitched phenomenally, this in his second season, although he has gone without a decision twice, he has a low ERA of 2.63, a 1-0 record, 13 hits allowed, 4 earned runs.
Clayton Kershaw: His experience will be of great help to the youngsters, he has only pitched one game and he won it, he pitched for 5.2 ininngs, he allowed no runs for a 0.00 ERA.
If the combination of good pitching and offense is maintained, the Dodgers will mark their way to the NL pennant and conquer the World Series that has been elusive for 31 years.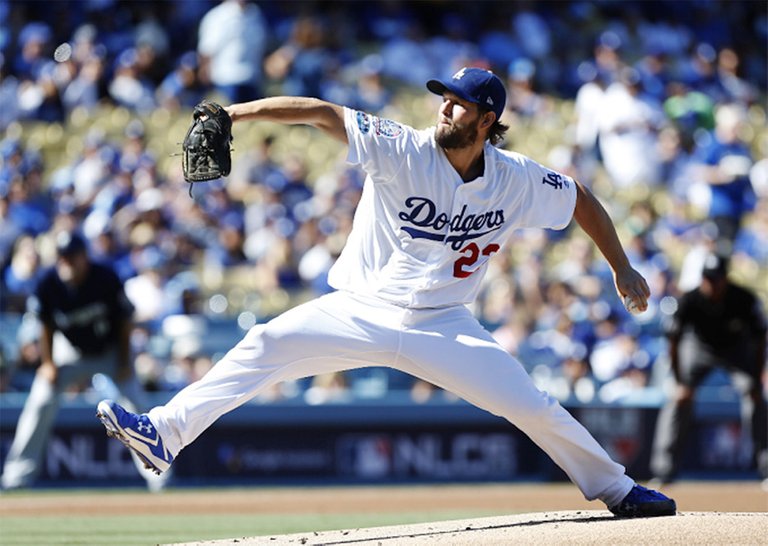 Clayton Kershaw