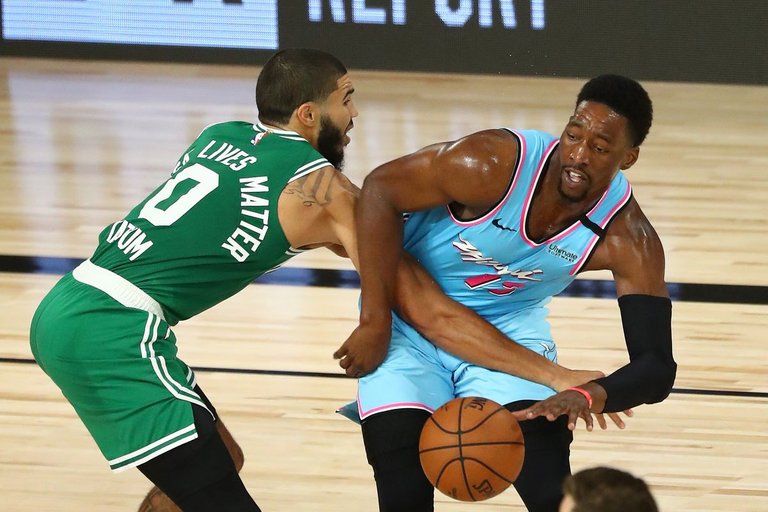 source
The final of the NBA Eastern Conference between Miami Heat and Boston Celtics began, Miami won the first game last night in my opinion is a very even series that I guarantee will be very exciting since both teams have great defense but the difference can be on the bench where I think Miami has a slight edge. It is the first time that the top two teams have not participated in the Eastern Conference final. Boston reached the playoffs qualifying as third, Miami for its part obtained the fifth place.
Boston Celtics is a team with a lot of experience in conference finals, the team has excellent defense let's just look at the percentage of 3-pointers allowed 30.5% its weak point is on the bench since it doesn't have much depth and this factor can be exploited by Miami Tatum is his reference player both in attack and attack 25 points per game 10 rebounds and 4 assists and most importantly, he has a good percentage in long distance shots.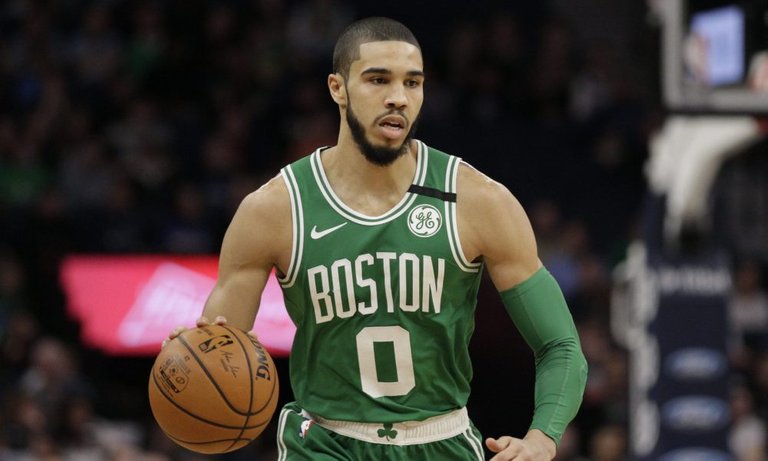 source
Miami Heat, for its part, is my favorite to win the series, It has left me good feelings, it is a team that knows how to move the broken ball a lot to its players and unlike Boston it has greater depth on the substitute bench, causing the wear and tear of its players to be minimal, its strong point is the long shot and Jimmy Butler is the most effective, his percentage is 38% in triples, he averages 21 points per game, 5 rebounds and 4.2 assists, he is the leader of this team and he arrives hungry for victory.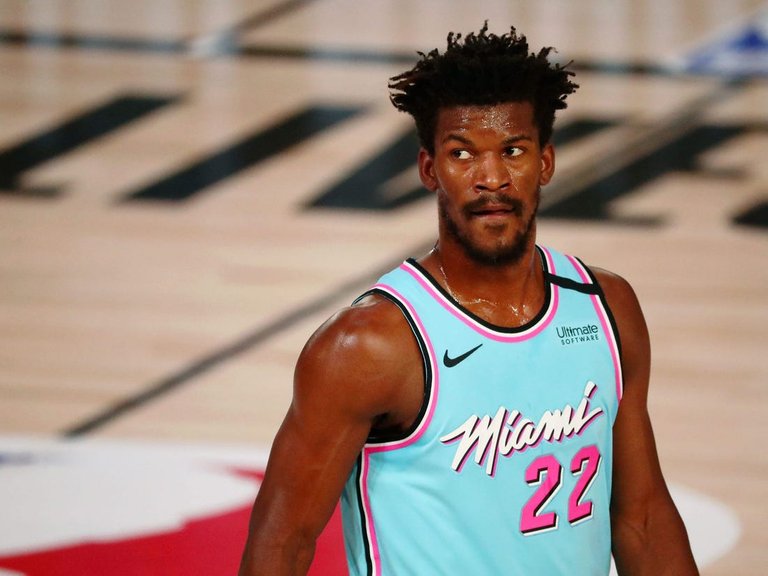 source
As they are teams with a very good defense, this series will define in 7 games in favor of Miami.