Yesterday, the leading team in Serie A Milan played against Atalanta in a match of the 19th round. The Rosseners lost (somewhat surprisingly) with 3:0, but something far more interesting happened.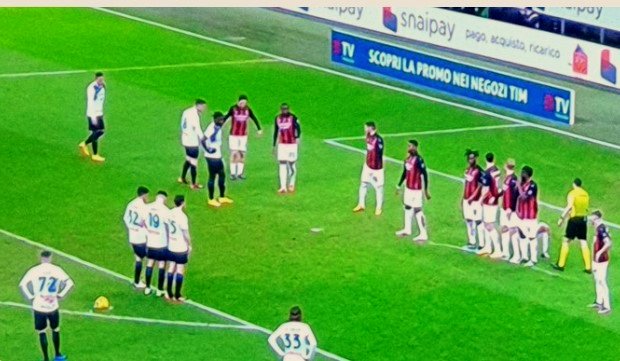 At 1:0 for the guests, the players from Bergamo performed a direct free kick in an interesting way. The ball was placed almost on the edge of the penalty area. Three Atalanta players stood like a wall in front of her, facing the door, thus limiting the visibility of Donaruma.
At the same time, the hosts ordered a wall of four people and one squatting behind it to block a possible low ball.
With the referee's signal, the three went to the penalty area in different directions, thus opening the way for the ball. The execution of the direct free kick was right in the door, Donaruma scored, followed by a new blow with his head, but right in the hands of the goalkeeper.
Check the situation with this short video:
In football, innovations like this are quite rare.
I wish you a pleasant Sunday and don't forget to share your posts on sportstalks social.
By the way, before I wrote this post, I stacked about 15,000 SPORTS tokens
STAY POSITIVE!