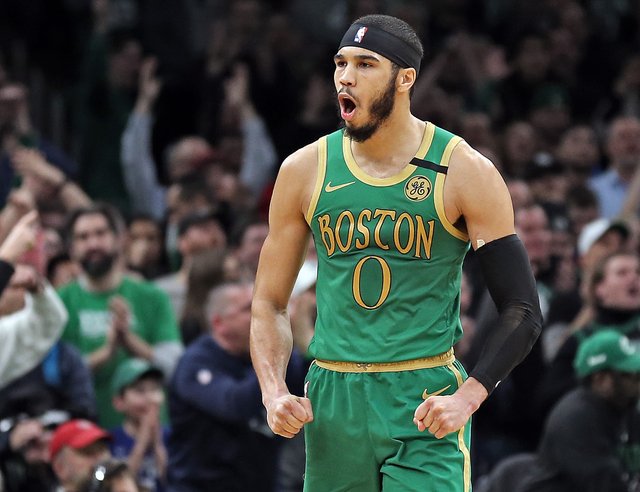 Image Source
We have seen Jayson Tatum in action in the NBA and performing very well for the Boston Celtics. He sometimes takes the lead of the scoring and helps the team achieve the best record they could in this season. But sadly, the efforts that he provided to the Boston Celtics didn't go well if their games won't resume due to this pandemic virus.
As we can recall, during the time in FIBA, he was injured where he was needed the most. I think there is a potential that if ever Tatum was in good condition, there might be a chance that USA Team could win. But anyway, the national team still at ranking 1 so there's still a big chance that there would be a comeback. I think Jayson Tatum would prove himself on the next FIBA entry.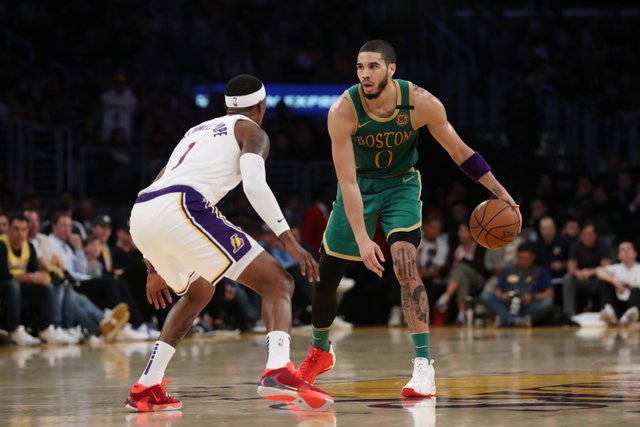 Image Source
I think Jayson Tatum is still young and this two-year career for him in the NBA, he could still improve more and perform more. If we are basing with his statistical records, we can see he has good field goal shooting as well as foul throw percentage. So improvement is so big for Jayson Tatum where he was also selected as one of the All-Star players this year.
He is one of the NBA players that I am looking forward to once the NBA resumes its games.