Hello guys,
Hope you all are fine. I am well too. Today am going to share a blog about my favourite bowler. As i am a Bangladeshi and Bangladesh is a good cricket team. So i like cricket more than any other game. That's why o thought of sharing my favourite bowler.
---
---
My favourite bowler is Mustafizur Rahman. He was born on 6 September 1995. He is a Bangladeshi international cricketer. His jersey number is 90. He is specifically a bowler. He is specialized as a left-arm fast-medium bowler. He has taken the most wickets (13) in a debut One Day International (ODI) series. Mustafiz is the first player to win the 'Man of the Match' award on both Test as well as ODI debuts. That's against India a good cricket team.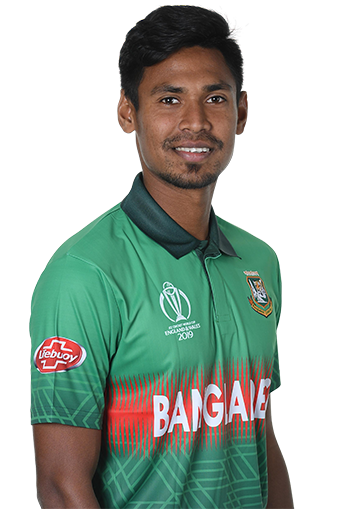 Source

About The Fizz
Name : Mustafizur Rahman
Born : September 06,1995
Place : Satkhira
Age : 25 years 32 days
Teams : Bangladesh, Dhaka Dynamites, Lahore Qalandars, Sunrisers Hyderabad, Sussex, Rajshahi Kings, Mumbai Indians, Rangpur Rangers, Asia XI
Nickname : Mustafizur
Bat Style : Left Handed Bat
Bowl Style : Left-arm fast-medium
---
Mustafizur Rahman,a nineteen-year-old boy grabbed attention during India's tour of Bangladesh (June 2015) . When he became the second bowler in ODI history after Zimbabwe's Brian Vitori to pick up two five-wicket hauls in his first two matches. In fact, he is the only bowler to take a total of 11 wickets in his first two games. In his 3rd ODI against India, he took 2 wickets and made history by taking 13 wickets in a 3-match ODI series. Then he had win the Man of the Match award on both test and ODI debuts.
---
His Stats
You can see this photo. As he is a bowler,so his main performance is in bowling.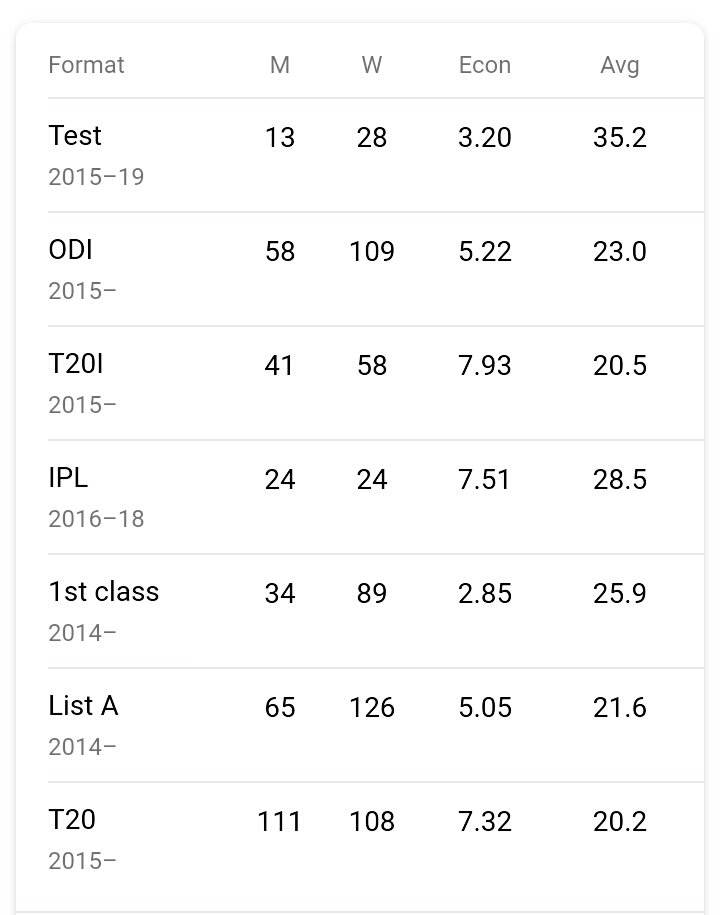 I have taken this snapshots from this source Also i have taken some information from Wikipedia.
Why Mustafiz is my favourite bowler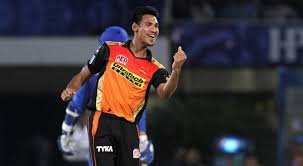 Source
I am a 20 Years old Bangldeshi boy. I know about cricket from when i get knowledge. In my this knowledge period i have seen Mustafiz the best bowler. He has proved himself in this debut match against India. He can bow in 140+ km/h speed. He also known as "Cutter Master". Not only in Bangladesh,he has proved that ,he is outstanding in the world. In 2019 ,he played for Sunrisers Hyderabad. In that time he had got Most Emerging player award. He was outstanding player. He grab the support of all peoples by his bowling. Though he can't do batting well. But he is an awesome bowler. Again he is young,he has a lot years to play . I hope he will beat more records. That's why i like The fizz'90.
---
---
It was for now. Keep me in your prayer. Love to the youngers and respect the elders.
---

About me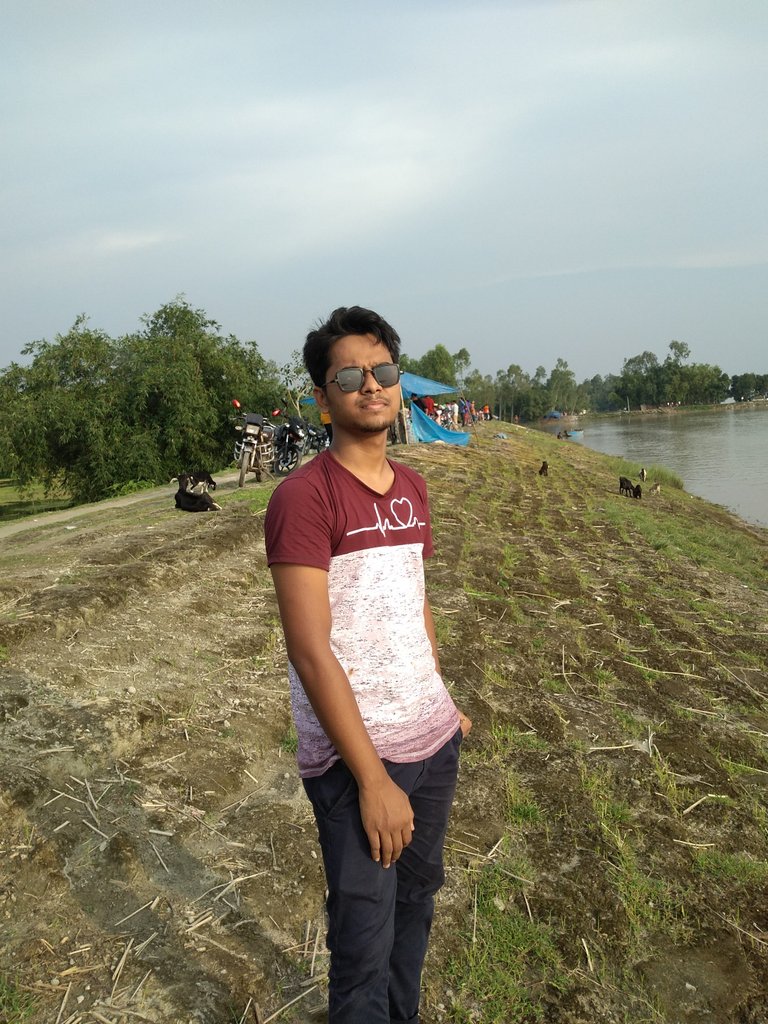 I am Minhazul Islam. I am from kurigram, Bangaldesh.I am a student of Hon's 1st year.My like to do part time job.As i am kid so i do that in my mobile,i try to earn whatever i can to use as pocket money. I like to write blog,i write to take photographs.If you want to know more about me you can contact me on discord.
---
In this blog i have taken help from this blog. Here is the link
I am very much thankful for this blog. This helps me a lot in html coding. If you want to make your posts looks more attractive you can use this codes.
---
Thanks for stopping by @minhaz007

TᕼᗩᑎK YOᑌ
Connect Me On
Discord | Twitter | Facebook
Steemit
|
Instagram
|
Whaleshares
|