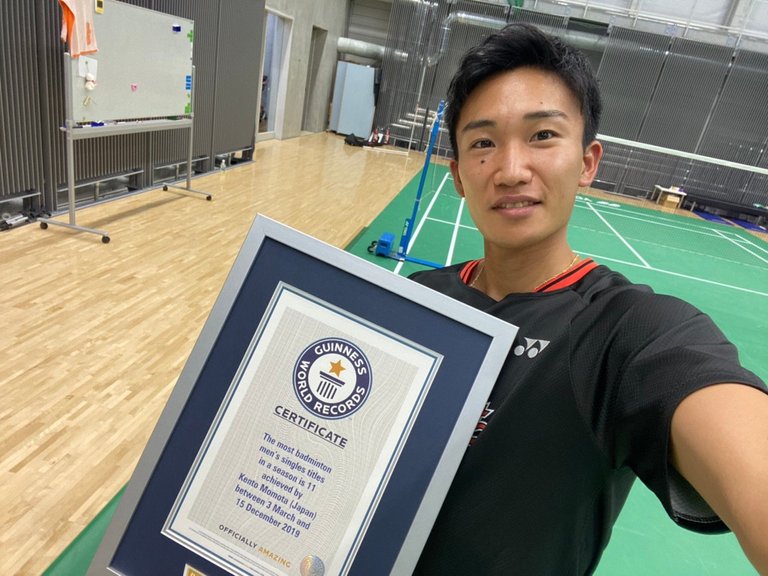 Src
Kento Momota's shining performance last year by winning 11 tournaments has broken the record for men's singles with the most titles in a season previously held by Malaysian badminton player Lee Chong Wei.
This success was recognized by Guinness World Records which gave him the certificate as "Men's Singles with the most titles in a season", improving Lee Chong Wei's previous record with 10 titles in 2010, according to the Badminton World Federation (BWF) website quoted in Jakarta,
Momota started the 2019 season with a shock first round defeat at the Malaysia Masters, and then lost in the Indonesia Masters final to Anders Antonsen.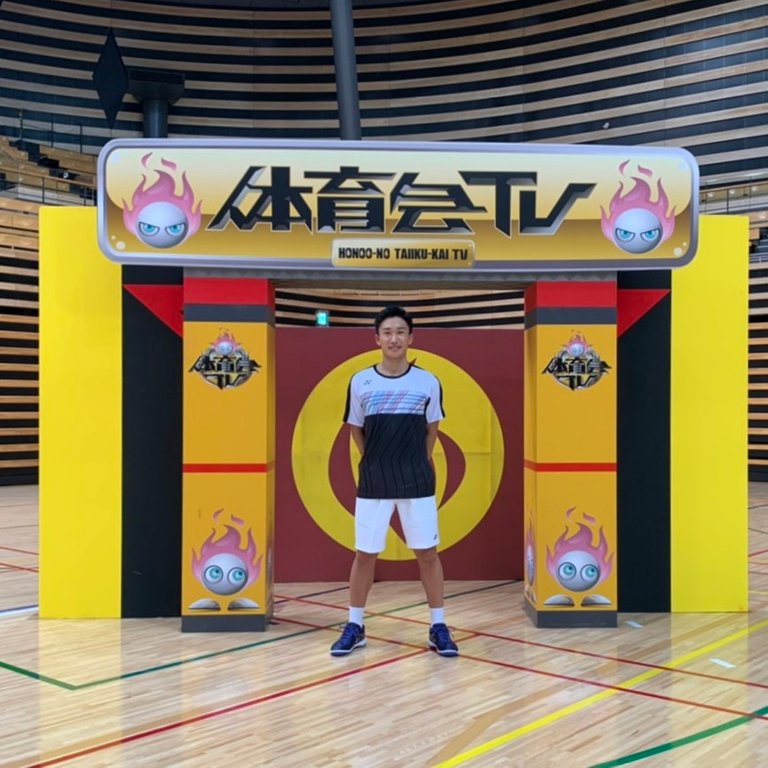 Src
His first title that year was obtained at the German Open; which was then followed by winning the All England. After defeats in the second round at the Malaysia Open, Momota won successive crowns in Singapore and Wuhan (Asian Badminton Championships).
From July onwards he won eight titles from nine tournaments. His titles include the Japan Open, World Championship, China Open, Korea Open, Denmark Open, Fuzhou China Open and HSBC BWF World Tour Finals.
After completing the season with the year-end title, Momota said: "This is the most difficult of all the tournaments, because all the top players are here, so I am very happy to win it. I'm also happy that I've won 11 tournaments this year, it's a great memory. Now I have to look forward and keep getting better. "