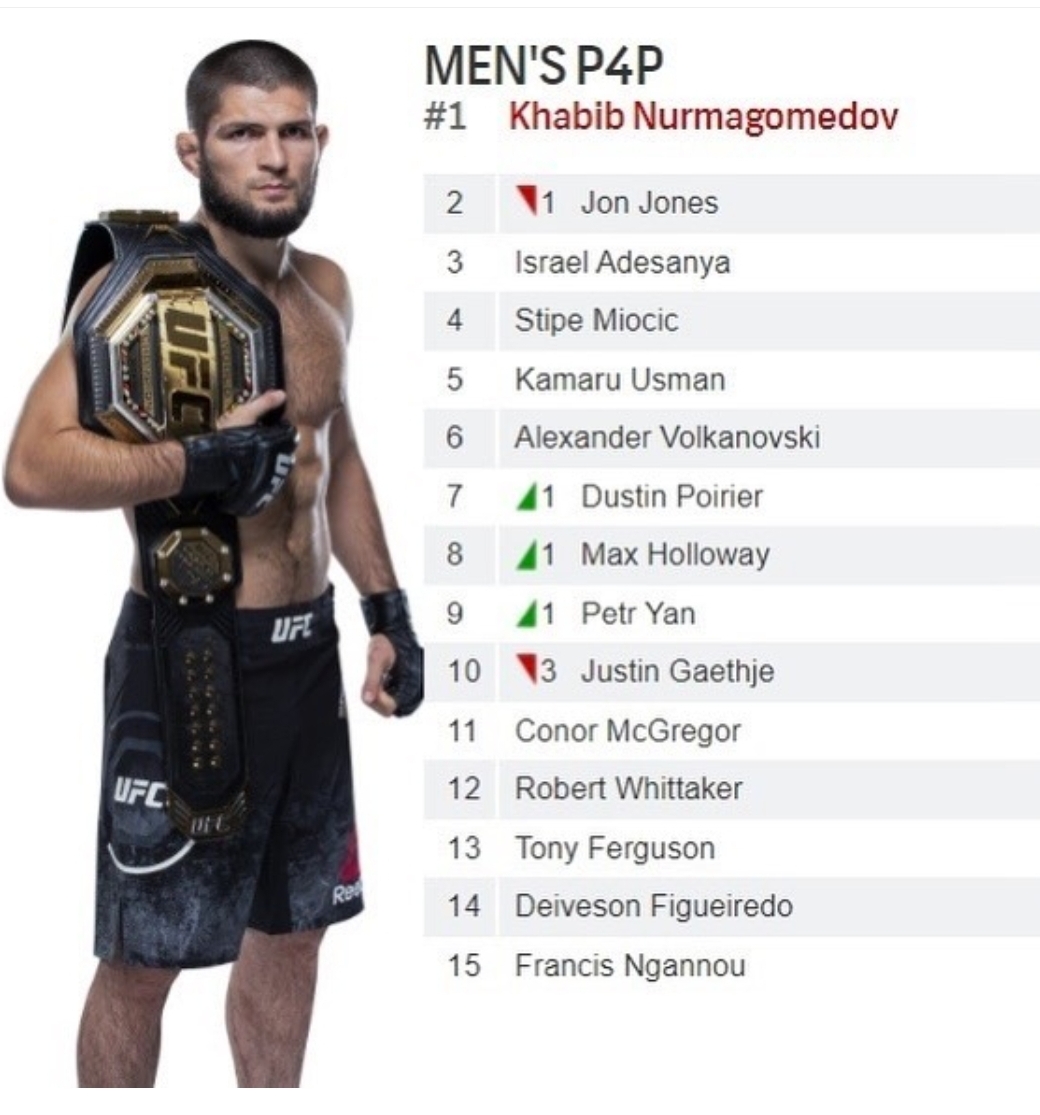 Good night all. Khabib Nurmagomedov is legitimately the best UFC fighter at the moment. At least referring to UFC's most recent pound-for-pound (P4P) rating. Khabib Nurmagomedov's name is in first place. this happened following Khabib Nurmagomedov's success in defeating Justin Gaethje in the main party UFC 254 'Fight Island which was held last weekend, through a solid performance in the second round.
Khabib won convincingly in the second round through triangle choke. Then his winning streak is 29-0, plus his last fight on the octagon. With the win over Gaethje, Khabib Nurmagomedov now tops the list of recent UFC pound-for-pound (P4P) rankings - as he wishes. On Tuesday (27/10/2020), UFC released its latest ranking. Khabib Nurmagomedov's name was in first place, shifting Jon Jones as the best pound-for-pound fighter today. Khabib was happy too.
After the victory in UFC 254 itself, Khabib Nurmagomedov announced his retirement. It said that such a retirement announcement would usually result in a fighter being pulled off the list. But for the time being Khabib is legitimately the UFC's best fighter at the moment.
Jon Jones doesn't accept it
Many fighters respect Khabib Nurmagomedov. But it's not for the UFC light heavyweight fighter Jon Jones. Jon Jones himself was replaced by Khabib Nurmagomedov in the pound-for-pound ranking. He dropped to second place. Jon Jones was not an arbitrary fighter either. He has a 26-1 winning record.
Jon Jones also won the light heavyweight champion belt twice. The US fighter has defended his belt 15 times, compared to four times Khabib's defending belt. On his personal Instagram, Jon Jones revealed that he didn't seem to accept that Khabib Nurmagomedov was called the UFC's greatest fighter, and shifted himself in the pound-for-pound rankings.