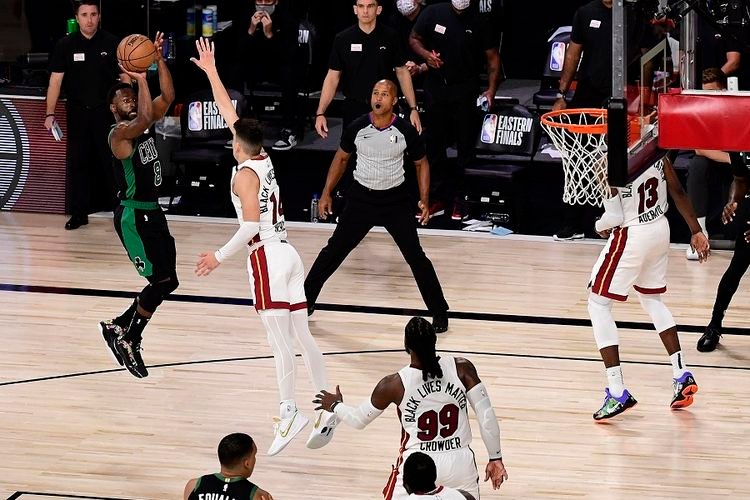 Los Angeles (LA) The Lakers managed to grab their first win in the NBA Western Conference final. In a match that took place at the Adventist Health Arena, Orlando, Florida, United States (US), the Lakers beat the Denver Nuggets with a score of 126-114. Unlike in the previous two playoff rounds, when the Lakers always lost the first game, this time the Lakers only got resistance in the first quarter. After that the Lakers were dominant to lead 1-0. The second game will take place on Monday (21/9) WIB.
Lakers coach Frank Vogel really got the most out of his bigman. JaVale McGee, Dwight Howard and Anthony Davis took turns guarding Nikola Jokic. The Lakers collect 56 points from the paint arena, while the Nuggets 52 points. The Lakers were also ahead on assists, 33 to 23. The first quarter ended 38-36 for the Nuggets' lead. Had a 15-point lead, the Lakers finally closed the second quarter with a score of 70-59. The third quarter the Lakers were increasingly dominant and winning 103-79. The Lakers finally closed the game with 126-114.
Anthony Davis scored 37 points and 10 rebounds, Kentavious Caldwell-Pope 18 points, LeBron James 15 points and 12 assists, Dwight Howard 13 points and Kyle Kuzma 11 points. In the Nuggets camp, Jamal Murray and Nikola Jokic both had 21 points, Michael Porter Jr. added 14 points and 10 rebounds.