Good morning everyone. You English league fans are ready for tonight there will be an interesting match for the fifth week of the Premier League 2020/2021. will present some interesting duels. Like Everton vs Liverpool and Manchester City vs Arsenal. How do the reviews read to finish, describe my post in this below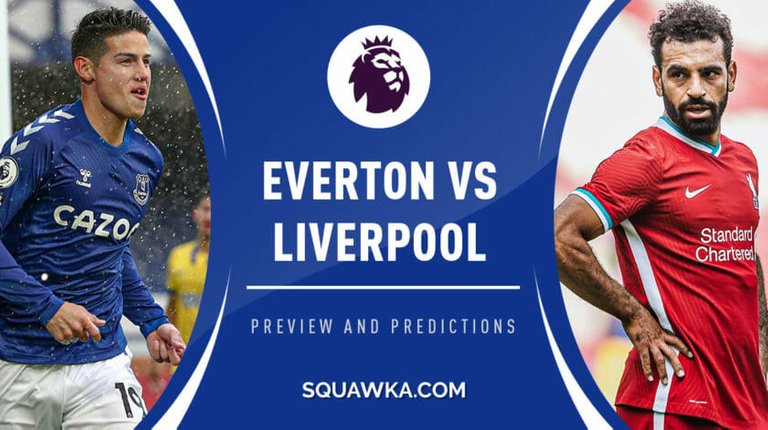 src
Everton vs Liverpool
The Merseyside derby brings Everton with Liverpool at Goodison Park, Everton is on fire with four consecutive wins in the Premier League. Liverpool actually looked at this match with bad results when beaten by Aston Villa with a score of 2-7. Everton are on their way to victory in the Merseyside derby. It has been 19 games The Toffees have never won against Liverpool in the Premier League. The details are 8 defeats and 11 draws. Liverpool are unbeaten in 22 matches with Everton in all competitions. It was one of Liverpool's longest unbeaten streaks in the club's history. The Red also went 22 games without defeat when considering Aston Villa in the 1981-1992 range. Everton vs Liverpool at Goodison Park often end in a draw. Seven of the eight Premier League duels have ended in draws. Liverpool won once in December 2016. What is exciting for Liverpool is that Sadio Mane has the opportunity to play with Liverpool when he meets Everton after recovering from COVID-19. He admitted that he could not wait to compete in the Merseyside Derby. Previously tested positive for COVID-19. The player from Senegal must undergo self-quarantine for 10 days which was absent when the Reds faced Aston Villa in week four. Mane's absence had a big impact on Liverpool's game at that time. The Reds performed so badly against Villa that they lost with a striking score 2-7. Mane himself this season has scored three goals in three matches in the Premier League. Mane's return ahead of the match against Everton is a very important addition to Liverpool. This 28-year-old wing can't wait to be able to play a match for Liverpool soon. He admitted that he had gone through a very tough struggle since he was tested positive for COVID-19 until now he has recovered.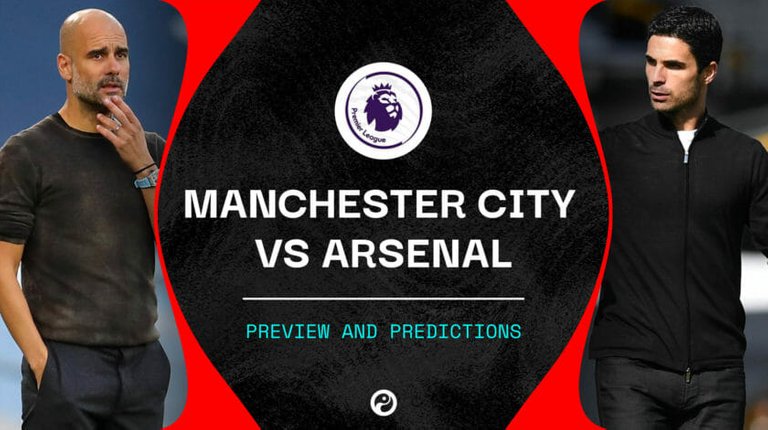 src
Manchester City vs Arsenal.
Manchester City did lose Kevin de Bruyne in the match against Arsenal. But Sergio Aguero has the potential to make a comeback. Manchester City will host Arsenal at the Etihad Stadium. Towards this match, Man City will certainly lose the team's motorbike, Kevin de Bruyne, who was injured while defending the Belgian national team. The 29-year-old midfielder has featured in the first three league games so far, scoring one goal and one assist. De Bruyne's absence is a blow to Man City, who are trying to improve their position in the standings. The Citizens have only won one win in three matches, with the other two ending in a draw and losing. But at the same time there is a bit of good news for Man City. Sergio Aguero is reported to have recovered from a knee injury that kept him out since last June. Man City manager Pep Guardiola has not confirmed whether he will drop Aguero in the match against Arsenal later. But he revealed there was an opportunity for the 32-year-old striker to take part in the match. Manchester City are still behind Arsenal in the standings, but the Sky Blues have a good record when they meet the London club. Since being raised by Pep Guardiola in 2016, Man City have never lost to Arsenal in the Premier League. In total, Guardiola has led Man City eight times in the match against Arsenal. As a result, the 49-year-old manager won seven matches and the rest ended in a draw. Not only that, Man City is also quite productive in breaking into Arsenal in the league. Since the first time under Guardiola's care until now, Sergio Aguero et al have scored 21 goals against the Gunners and conceded only five times. Meanwhile, in the meeting of the two teams in all competitions, Man City won eight victories. Arsenal have only been able to win two times, all of which were obtained in the FA Cup, while one other match ended in a draw. Now, can Guardiola continue his good record against the Gunners in the Premier League?