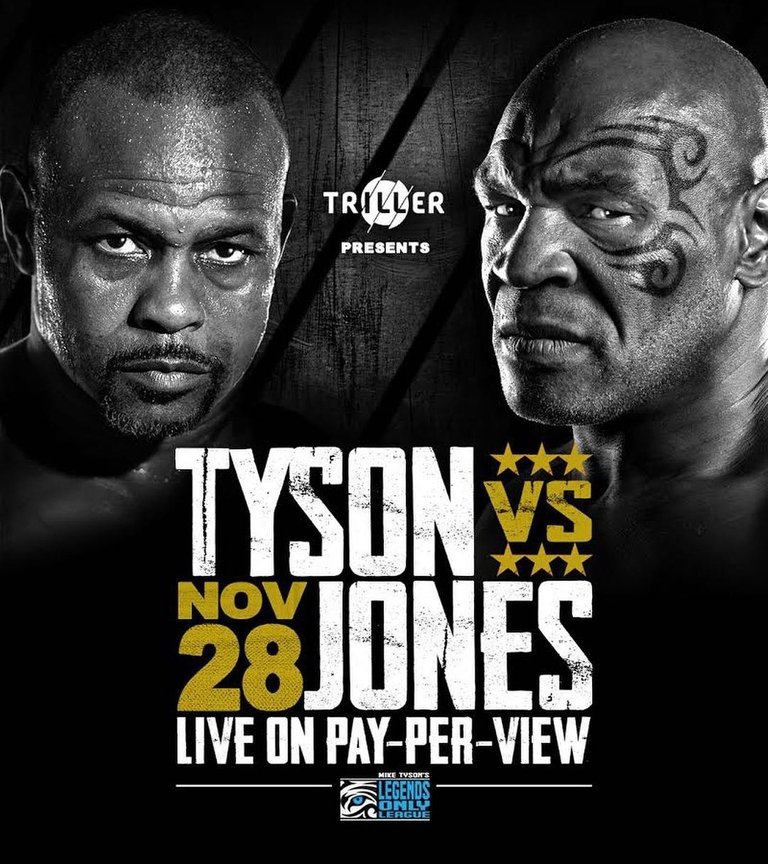 Src
Mike Tyson is said to be paid US $ 10 million or the equivalent of Rp.141.5 billion in the fight against Roy Jones Jr. at the Staples Center, California, United States on November 28. The duel between the two boxing legends caught the attention of many parties. Especially seeing the quality of Boxing Neck Concrete which will comeback after 15 years.
Tyson and Jones will each receive a fee of US $ 10 million or around Rp.141.5 billion in the 8-round duel, each of which lasts 2 minutes. The report also said that the fight would potentially generate a large amount of income. Pay per view income or fees for these impressions can reach US $ 20 million or double the amount paid to two boxers.
Social networking site Triller is reportedly ready to pay US $ 50 million for the 4-hour battle, including a number of exhibition duels. In the United States, the Tyson vs Jones battle has a price of US $ 49.99 or around Rp.707 thousand.
Despite generating large revenues, this battle did not escape the scrutiny of a number of parties. The California Athletics Commission prohibits this duel from ending in a knockout and will stop the fight if one of the boxers is injured. Mike Tyson is the one who is most serious about preparing for this duel. In the last few months, Iron Mike has often uploaded his preparations via Instagram.
The speed of the punches that Tyson showed while practicing made many people amazed and curious about the future battle. In fact, Tyson admitted that he was addicted to dueling after facing Roy Jones later. Evander Holyfield is one of those who wants to get a share against Tyson in a trilogy duel.
Without a Winner
The Mike Tyson versus Roy Jones Jr party turns out to have a lot of pretty weird rules. After the KO was not enforced by the California Athletes Commission (CSAC), another rule emerged that made the forehead frown. In the Tyson versus Jones duel, which has an exhibition status, CSAC will not use the jury's services to count points. They also did not announce the winner in the duel.
However, points are still awarded by the WBC. They will do it online
A total of three judges from the WBC will give their assessment. They are Chad Dawson, Christy Martin, and Vinny Pazienza. That's the Boxing Scene report. When CSAC did not want to announce the winner, it was different with WBC. They still claim there is a winner in this duel. Also, the winner will be given a special belt, Frontline Battle. And, this was welcomed by Tyson.