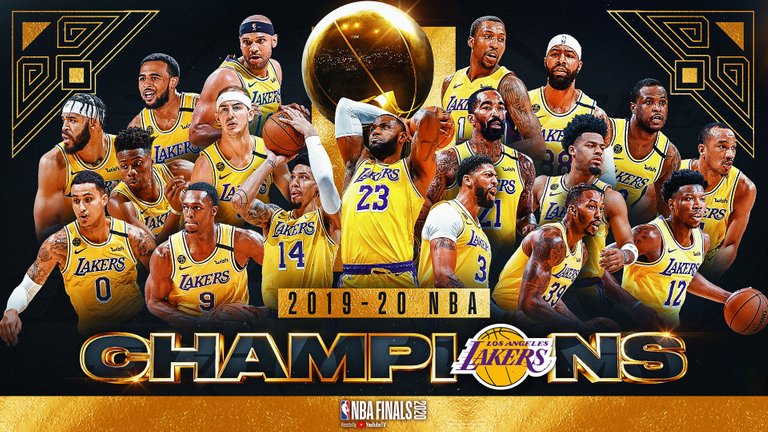 Source
Good afternoon all. The LA Lakers won the 2020 NBA championship. The players rejoice, as well as remember the club legend, Kobe Bryant. The sixth game of Miami Heat vs LA Lakers was held at AdventHealt Arena, Bay Lake, Florida, Sunday (11/10/2020) local time, or Monday (12/10) morning WIB. The Lakers, who brought a 3-2 advantage from the previous five final games, immediately appeared dominant since the early quarter. The first quarter, LeBron James et al winning 28-20. In the second quarter, they moved away with 36-16 points. Miami Heat had a chance to provide fierce resistance in the third quarter, but Lakes back ahead of the fourth quarter. Final score, 106-93.
LeBron James MPV NBA Finals
The Los Angeles Lakers NBA title is even more complete. The Lakers star, LeBron James, succeeded in becoming the 2020 NBA Finals MVP. For his great performance throughout the final with an average of 30 points per game, James was named the 2020 MVP Final. This became James' fourth MVP Final after 2012, 2013 and 2016.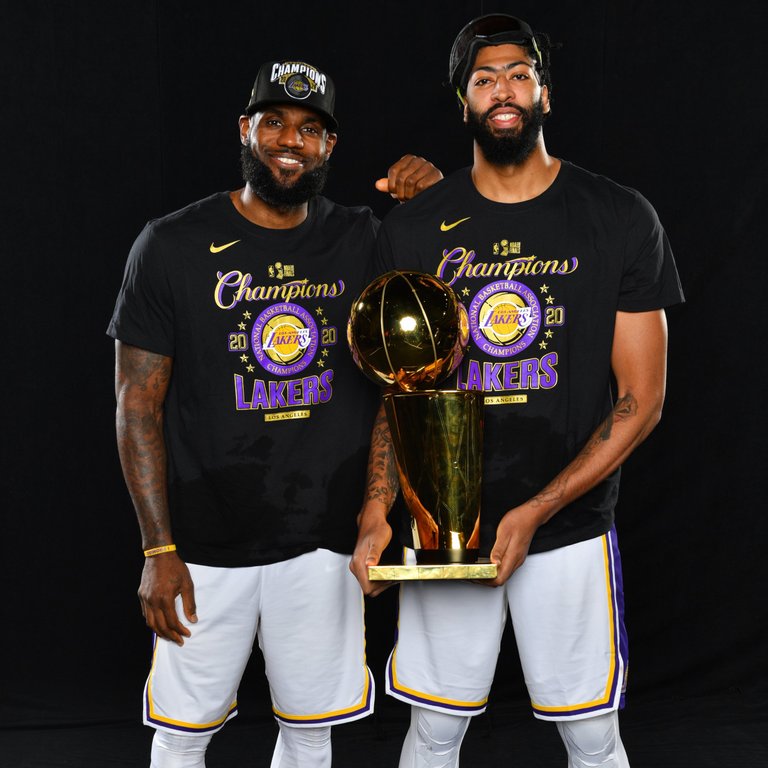 Source
One of the other Lakers star players, Anthony Davis is also happy to be able to win the special NBA title for him, this is the first time he feels the ring of champions. Anthony Davis also performed nicely in the last game. He recorded 19 points and 15 rebounds. Davis did not forget that the Lakers' victory was also a way to honor the late legend, Kobe Bryant.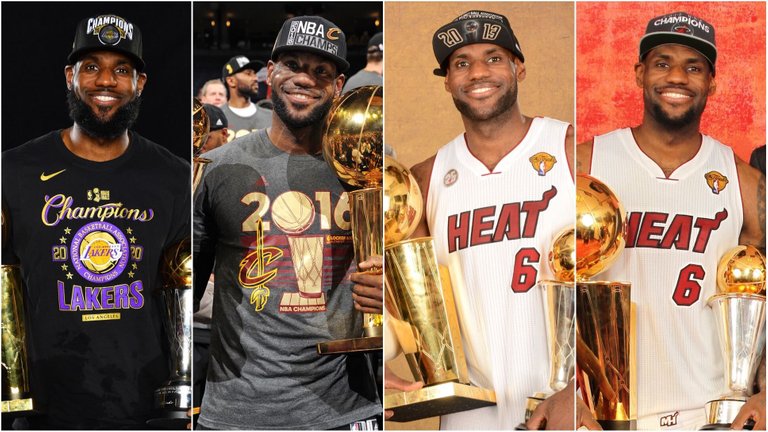 Source
tribute to Kobe Bryant
Kobe Bryant died in a helicopter crash on Sunday (26/1/2020) local time or Monday (27/1/2020) in the morning WIB. Bryant's 13-year-old daughter, Gianna, was also a victim of the accident in California, and the world mourned the passing of Kobe Bryant. Black Mamba, as he is called, is one of the greatest basketball athletes of all time. Kobe has tasted five NBA championships with the Lakers.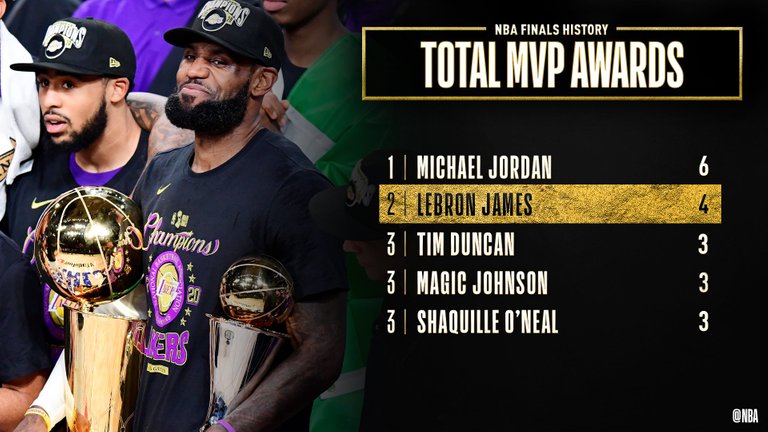 Source