Good morning everyone. The Argentine national team is back to compete in the 2022 World Cup Qualification Conmebo zone. How about the match results let's read until they run out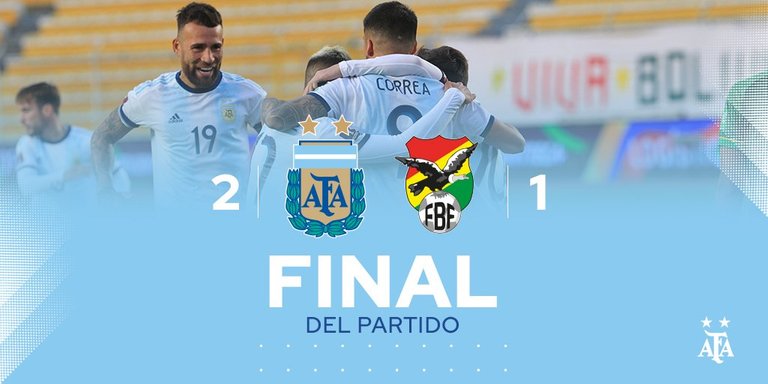 Source
Argentina vs Bolivia 2-1
The Argentine national team won 2-1 victory over Bolivia in the second match of the 2022 World Cup qualifier for the South American zone, at Estadio Hernando Siles, La Paz. For the Argentine national team, this is the first victory at home to Bolivia, after the last time it happened on March 26, 2005. That, Tango Team also won with a score of 2-1. The difficulty for Argentina or other South American teams to win at the Bolivian headquarters cannot be separated from the geographical location of Estadio Hernando Siles. The stadium with a seating capacity of over 41 thousand is located at an altitude of 3,636 meters above sea level (masl). In comparison, the highest roof on the island of Java, Mount Semeru, has an altitude of 3,676 masl. With this height, footballers are like competing on the top of a mountain. Thanks to the victory over Bolivia, the Argentine national team is now at the top of the 2022 World Cup qualifying standings for the South American zone. Lionel Messi et al. gain six points from two consecutive wins, three points ahead of Brazil who are ranked second.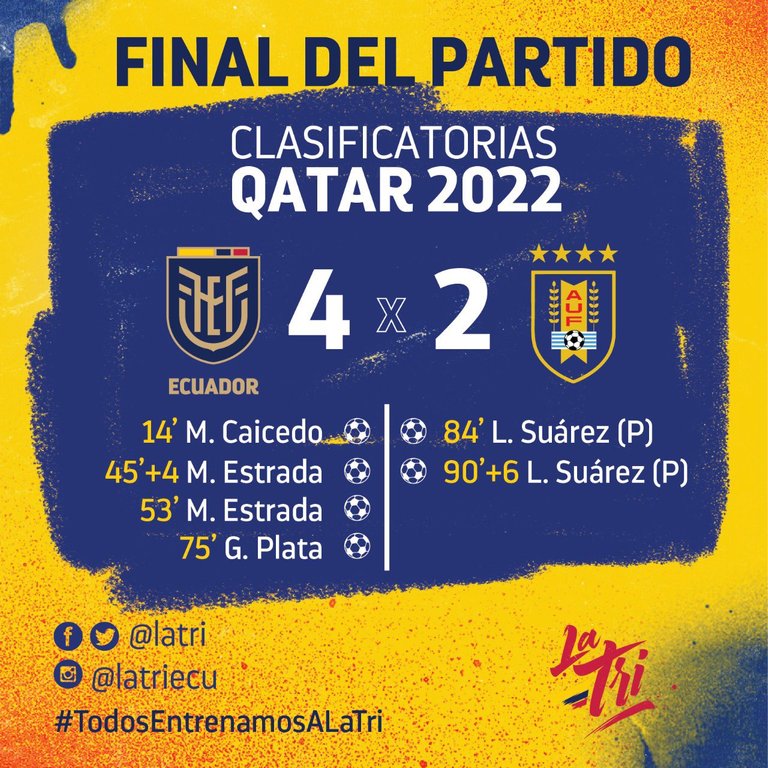 Source
Uruguay vs Ecuador 2-4
The Uruguay national team must surrender to the Ecuador national team in the Conmebol Zone 2020 World Cup qualifying match. Playing at Estadio Rodrigo Paz Delgado, Wednesday, October 14, 2020 morning, Ecuador won 4-2 over Uruguay. The match ran for 15 minutes, Ecuador won 1-0. Moises Caicedo who managed to score a header from a bait from Angel Mena. 26 minutes, Ecuador again get a chance through Enner Valencia. Unfortunately a header from Valencia utilizing a pass from Angel Vena did not lead to a goal. Ecuador has the opportunity again in the 33rd minute. Angelo Preciado's right-footed shot is wide. Towards the end of the first half, Ecuador managed to increase the goal to 2-0. This time the goal was scored by Michael Estrada with his right footed shot right in the middle of Uruguay's goal. It didn't take long for Ecuador to add more goals. 52 minutes, Michael Estrada brought Ecuador 3-0 ahead. 75 minutes, Ecuador further away with his fourth goal. This time it was scored by Gonzalo Plata using bait from Alan Steven Franco. Luis Suarez scored a goal for Uruguay when the game entered the 84th minute. He scored a penalty after the Ecuadorian Diego Palacios committed a foul in the forbidden box. Suarez scored again for Uruguay in the 90 + 5 minute. Again the Atletico Madrid striker scored from a penalty.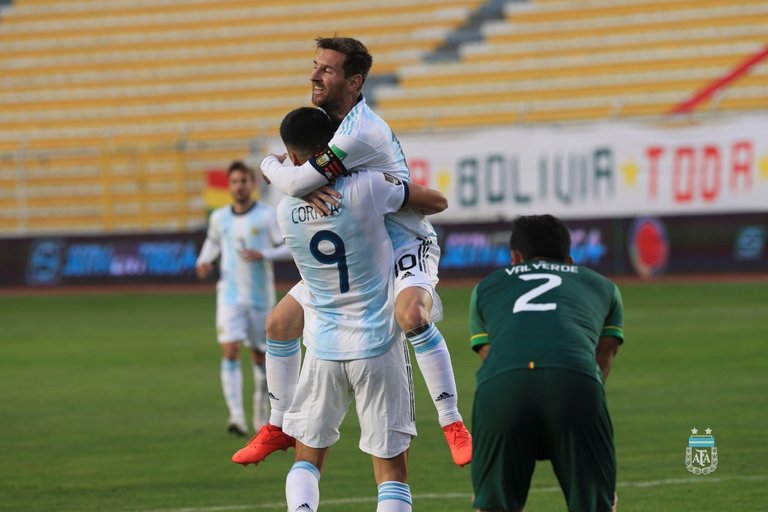 Source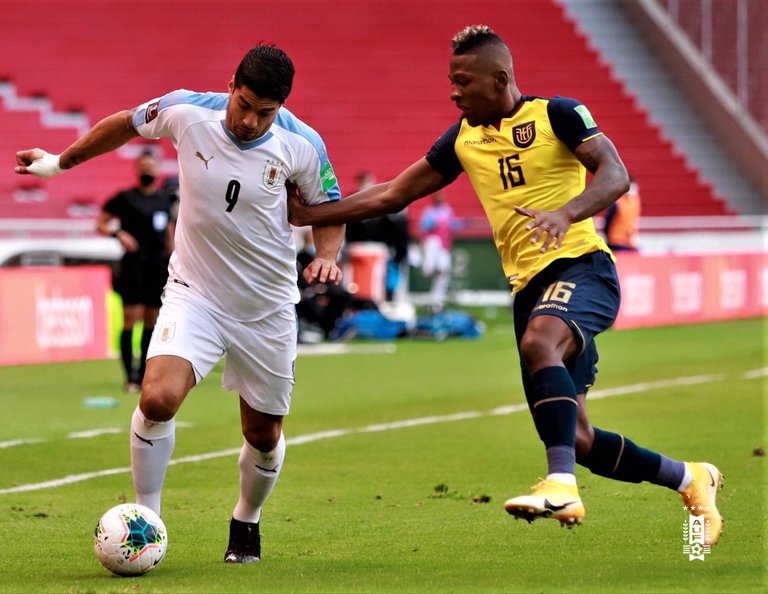 Source