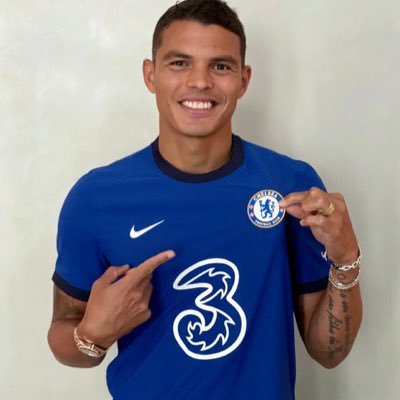 Src
Thiago Silva's performance is getting even more shiny. Chelsea manager Frank Lampard believes Silva is equal to the two top Premier League defenders Virgil van Dijk and Vincent Kompany.
Thiago Silva signed with Chelsea last summer after leaving Paris St. Germain, the club he has defended for eight years with seven Ligue 1 championship medals. Silva's achievements are even more striking because he once led AC Milan to win the Scudetto in 2010/11.
The 36-year-old defender then became the main player in the Chelsea squad. Thiago Silva dispelled doubts after a poor showing on his debut in which he made a blunder which saw his side be matched by West Bromwich 3-3 in September.
Since then Thiago Silva has gradually improved. Thanks to Silva's contribution, Chelsea has successfully recorded five consecutive clean sheets, including when they rolled Rennes 3-0 in the Champions League this midweek.
Kompany, the former captain of Manchester City and Van Dijk (Liverpool) is often called the best defender to have played in England. Lampard believes Thiago Silva has a similar reputation.
![5bEGgqZEHBMe6s3wiPgGFTi3naqHERgdwJew6rJYRaB3RR7sSAdZKnpKTMZNzqg1NNd5iSJQZZCLLiBLzCBPUNzACjfEqbob.gif](UPLOAD FAILED)