Hello Rabona football Masters!
Rabona football Season - 31 was
ended. I got seasonal reward
for 0.7 Hive and my team made
big achievement. My team standed
first place at the end of Season.
So my team Advanced to League level-1(Myanmar FC).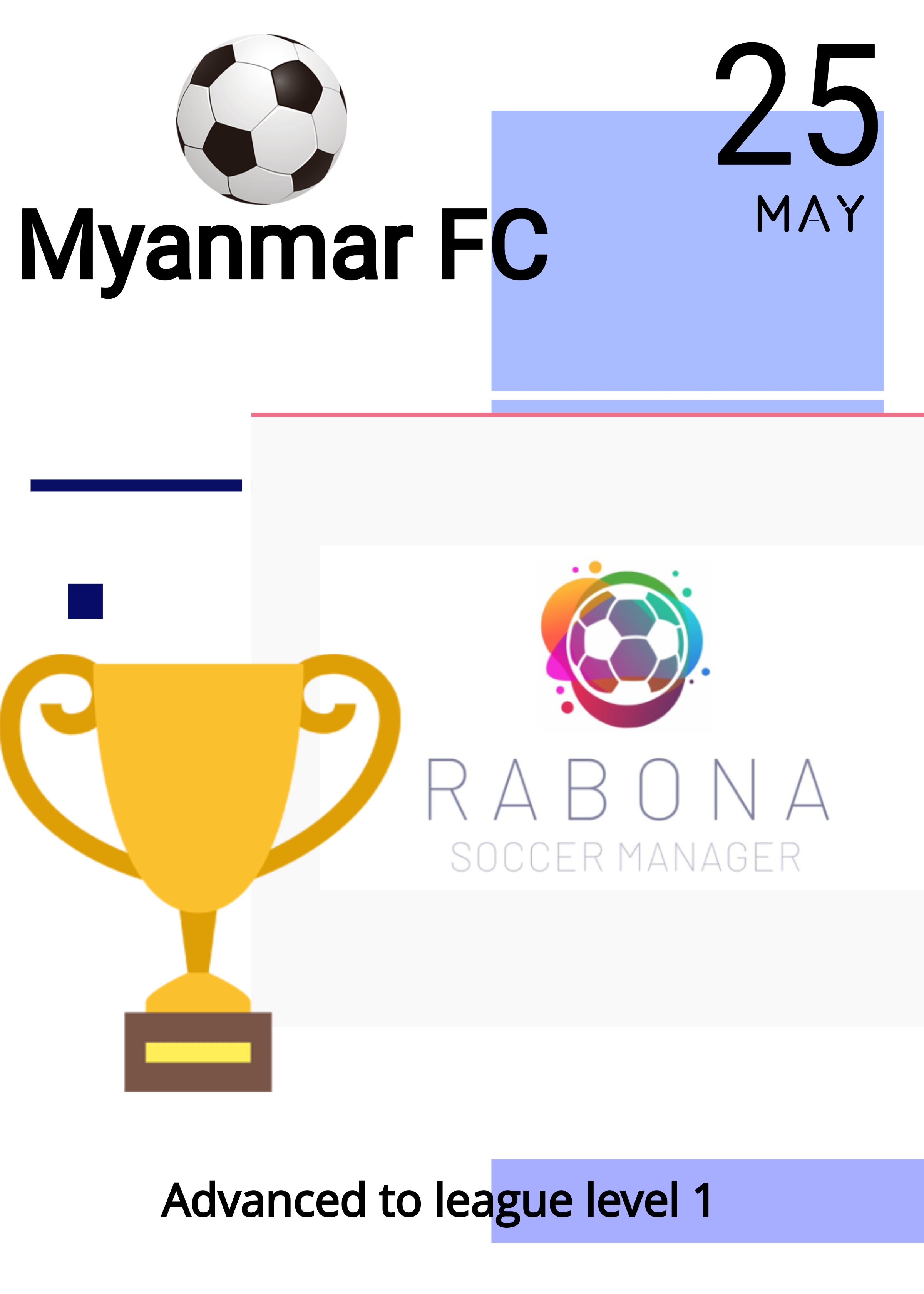 Cheer!
Thanks my boys for bring success
to me. And try your best for this
new challenge in League - 1.
Some upgrade!
I upgraded Stadium Capacity level
6 to 7. It take cost 400000 RBN.
And Shop Capacity level
1 to 2. It take cost 120000 RBN.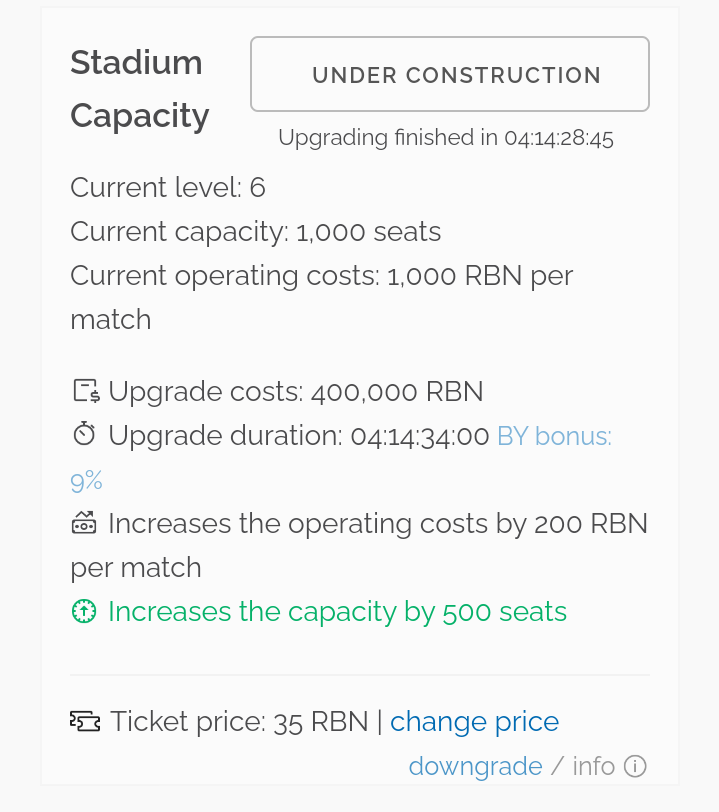 This is my Steps Report for today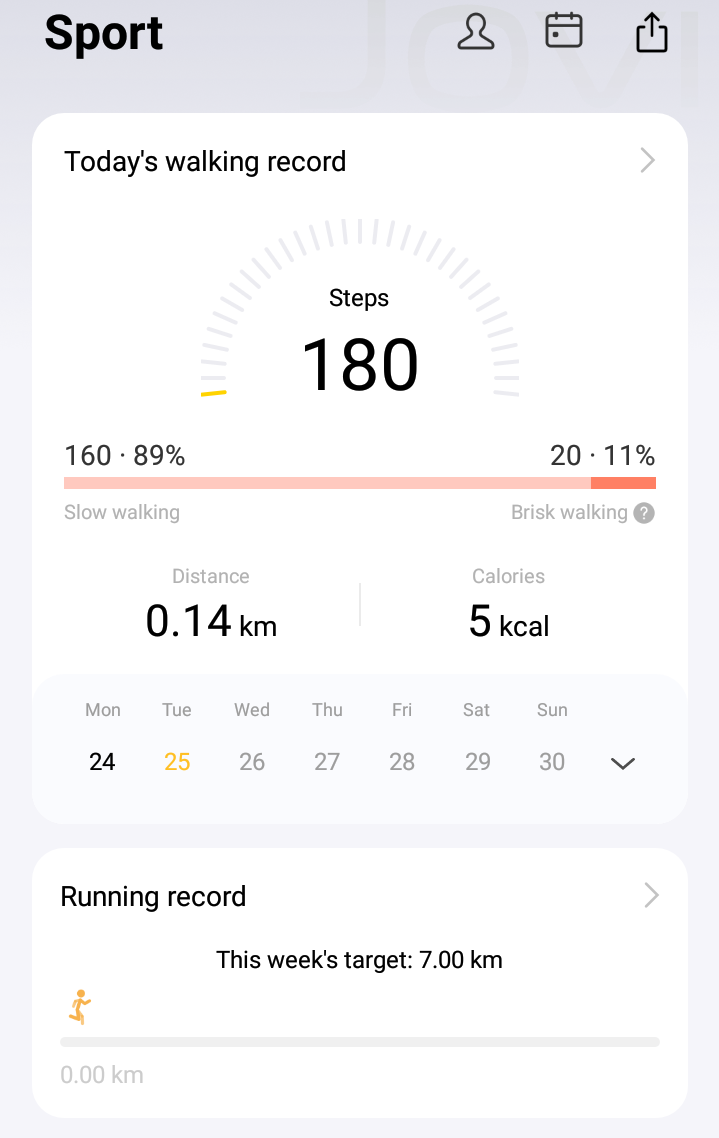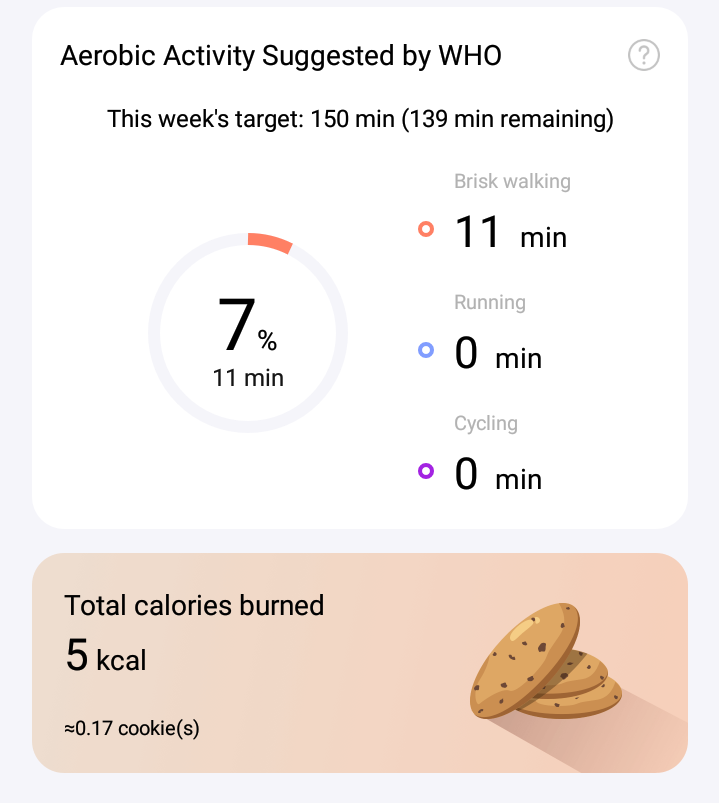 ---
Post creator : @myanmarkoko
From : Myanmar
Name: KoKoMoeHein