Setelah mengalahkan Crystal Palace 4-0, kini Manchester City menatap harapan besar untuk menduduki puncak klasemen sementara Liga Inggris. Manchester Biru atas bimbingan Guardiola mempunyai peluang signifikan untuk bertengger di puncak tabel perolehan nilai Liga Inggris. Namun, pasukan Pep Guardiola harus bisa menang saat melawan Aston Villa.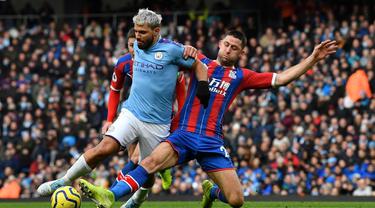 Sumber
Raheem Sterling dan kawan-kawan sebisa mungkin mampu bermain secara maksimal untuk memperoleh tiga poin ketika melawan Aston Villa esok hari. Saya punya keyakinan, Man City akan menang banyak gol ketika menghajar Aston Villa. Saya prediksi The Citizens menang 3-0.
Apabila menang ketika melawan The Villans, maka Manchester Biru berhak menggeser Man United dari pucuk klasemen saat ini. Manchester Biru akan menggeser Manchester Merah. Sangat menarik, saya pun menantikan hasil pertandingan melawan Aston Villa nantinya.