I've been following almost all the activities in the ongoing Euro 2020 tournament and it's been interesting, sweet and bitter at some points too. The experience I personally had with Cristian Erikson's incident during the match between Denmark and Finland was really scary.
I was streaming the match when I was Erikson just fall to the ground, at first I thought it was just one of those minor occurrences that happens quite often on the pitch not until I started to see the reactions and the emotions on the fellow players on the pitch, then I knew it was really a tough one and when I finally heard the commentator said Erikson passed out, I've heard of people dying and all of that but the one was just so shocking but I thank God he pulled through successfully. Glory be to God!
---
Czech. R held own Croatia.
For the fact that Croatia lost their first match to England, I assumed it was going to be a very tough match but a win for Croatia. Croatia needed to win the match so badly as to have the high hopes of qualifying to the knockout stage but the match was something else.
Firstly, I think having Perisic on bench from the start was a bad idea, Croatia needed goals as much as a win but seeing the match, they conserved so much of their attacking the force, there was much from the midfield, I was expecting more creative moves from the likes of Modric and Kovacic but somehow, I saw Modric playing more of a Defensive Midfielder role which brought the rate of creativity in Croatia's midfield so low.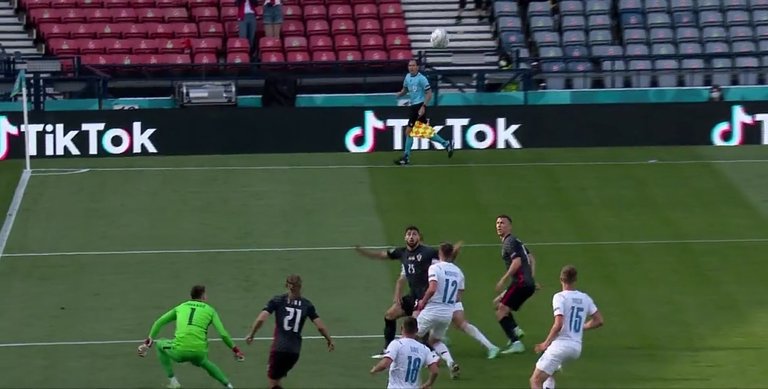 I personally do compare Czech Republic to Westham United in the EPL, not necessarily because Soucek plays for both sides but the nature of both teams are just so similar from my own point of view. In the European football space, Czech Republic always have this kind of team/squad that could eventually and successfully take down any of the bigger teams in Europe, even though the team might not go that far in the tournaments, they always have a way to keep football viewers surprised often times and I think it doesn't really appear as surprises anymore.
The match today wasn't a bad one but I perceived it quite boring because I expected more from Croatia but they disappointed me so much as I watched Czech Republic do more of the attacking I expected from Croatia. The result of the match was a draw and that keeps Czech on top of the table since England also draw against Scotland. The results are good enough to keep Czech's hope of qualifying to the knockout stage so high already. Czech would be taking on England next and all they need is just a draw which I strongly believe they would eventually and successfully achieve.
---
ENGLAND'S CONSPIRACY!
For a very long time now, I've been hearing people say though England has so much players but they won't claim any trophies. Some said it's due to the fact that the players aren't playing and training so much together and some other set of people believe Southgate isn't good enough to manage the team to that point at which they would be able to win any trophy.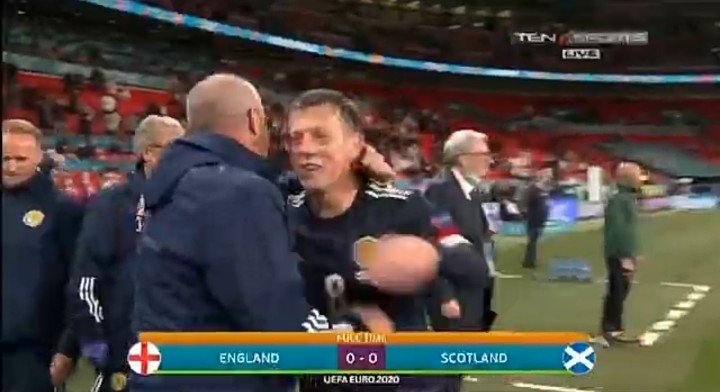 I had a big faith in England tonight that they were going to seal their qualification with a win against Scotland tonight but Scotland played some sort of heavy defense and a very less but tactical defensive game. I expected England to play more and more attacks because they have and had all it takes to be control of the ball at every 5 mins of the match but unfortunately for them, their attacks weren't strong enough to break down Scotland's defensive walls.
Can or would England get the this tournament's final?
This is a question even myself can't answer even though they have one the best squad in the tournament but then, England has always been this unreliable team in the history of tournaments such as the Euro and the World Cup but history is bound to change sometimes and it could be this year for England!
---
All pictures were screenshots taken while streaming the matches.
---
Cc. @cryptoandcoffee
---
Thanks for Reading!