As a huge fan of football, I find it quite painful that I haven't been able to air my views and opinions as the Euro 2020 keeps progressing. I had a strong support for both Portugal and Belgium and I thought one of them would at least make it into the final only for me to observe so many tough predictions coming to reality right from the round 16.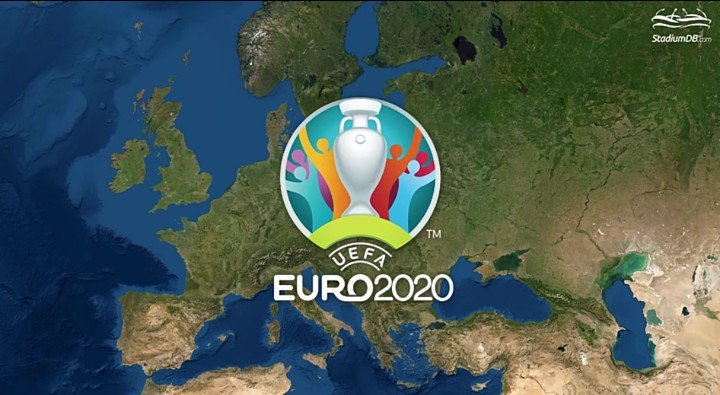 Though I didn't get to see the previous Euro tournament which Portugal won but with what I've seen so far in the current tournament, I can only say football is getting really difficult to predict in the European space. I began to observe that since the beginning of last season's leagues in Europe and there were quite some new changes in the finishing of many of the well recognized European leagues.
who would win the Euro 2020?
I sincerely find it difficult to think about answering this very question considering the fact that big lions like the likes of France, Germany, Belgium, and Nederland could see not beyond the quarter finals tells so much about how far the game of football has really changed in Europe.
---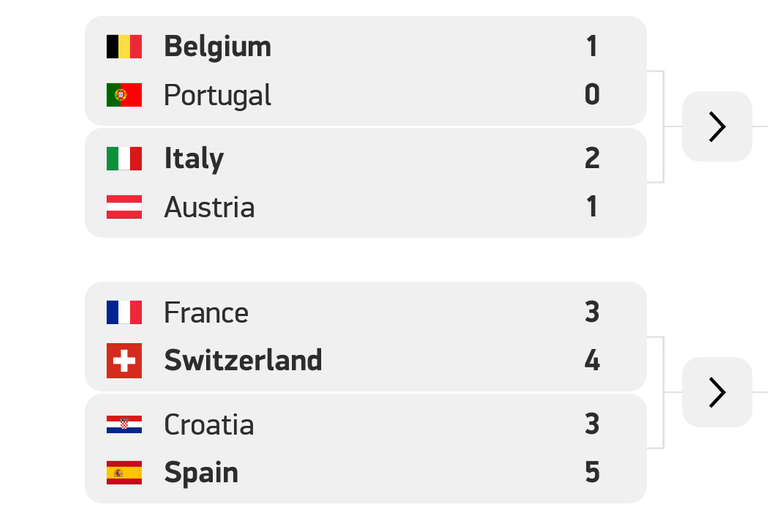 Immediately I saw the fixtures of Portugal taking on Belgium in the first knock out round, I knew it was just a draw to push out many Lions in a very dramatic manner but then, I never expected Belgium to also fall that early but who would say Italy hasn't been on best in the competition so far?
France against Switzerland was a match I didn't even know how to qualify, the match was just so dramatic, there were so much attacks on Mbappe on social media that he made France fell despite the beautiful play from other players such as Pogba and Benzema but personally, I feel penalty shootout in football is a big game of chance, and I don't really put my mind to it, any player can get to shoot the ball out and it doesn't necessarily means it was intentional.
Spain VS Croatia was another dramatic match and I wasn't too surprised to see Spain quality, and the Spain in this tournament reminds me of the Portugal that won the 2016 Euro and just like that maybe Spain could also win this since they've made their appearances in the Semifinals already. Croatia didn't really start well in the group stage and I must say they were really lucky to have made it out of the group stage and due to that, I personally didn't expect that much from them even though they got to play so energetic against Spain in the first knockout stage.
---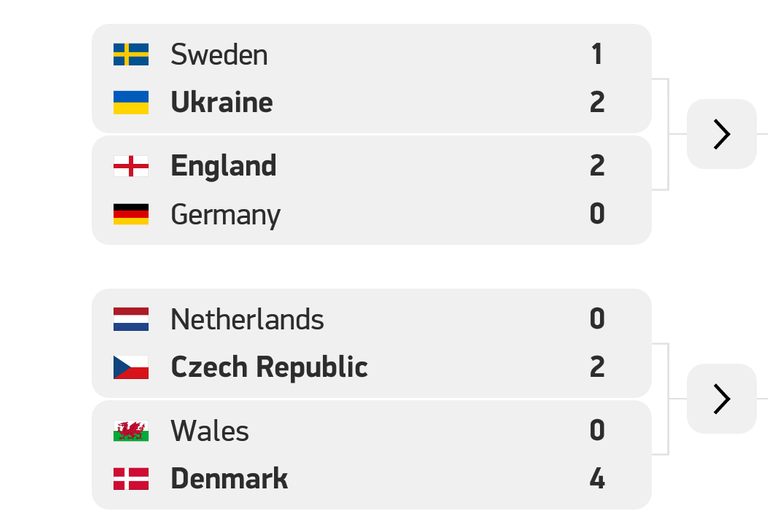 Within Sweden and Ukraine, I didn't even care much on whoever is or would qualify, it was more of a fifty-fifty game for me and having Ukraine making it to the Quarter Finals when the likes of France, Germany, Belgium, and Nederland sincerely makes it difficult to enjoy the anxiety stages like quarter finals brings but then, in the game of football, all teams get to have a chance at winning.
Don't you think England VS Germany was a match with an unexpected end?
I've heard people said Germany should have won and not England, and England doesn't have that strong spirit to win trophies and personally, I do not really disagree with that but on the other hand, Germany isn't that Germany we use to know anymore, the current Germany also doesn't have that much experience and consistent strength to keep the faith of the viewers and fans up.
So far in this tournament, it has been on just one team that I feel has appeared so consistent and coordinated enough to make it to the finals and probably win the trophy, and that's Italy. Funny how I didn't even see Italy as a team fit enough to contest for the trophy from the onset but it happened that though the team doesn't have much big names but then they possess so much pitch understanding and a better team work, I'm sure that definitely see them through to the finals for I do not see Spain breaking Italy walls so easily in the Semifinals.
Why won't England proceed to the Semifinals tonight?
On a very big picture, it is very much easier for one to say with confidence that England would surely make it to the Semifinals tonight but it happened in the match between France and Switzerland and we had it all wrong and Switzerland qualified, France is even a team more consistent and more reliable than this current England squad, I'm not saying not saying England won't be victorious tonight but I'm only saying it's very much possible for England to travel back home tonight. This tournament so far has shown so much strength from the underdogs, and personally, I don't think there'll be less from Ukraine tonight.
---
All pictures are screenshots from live streams and mobile sport application.
---
---
Thanks for Reading!