Fernandes proves Portugal has more than just Cristiano Ronaldo.

It's been quite boring for me without the renounced football activities in Europe happening but since Euro 2021 is here already, I've beginning to prepare myself to enjoy the special feeling the game of soccer gives again! I can't wait!
Yesterday I read Portugal were going to have their last soccer appearance against Israel before Euro 2021 begins. I decided to see some actions and activities of the match since I would feature the likes of Ronaldo and Bruno Fernandes, those were actually the two players I really wanted to watch due to the fact that I am a Manchester United Fan.
---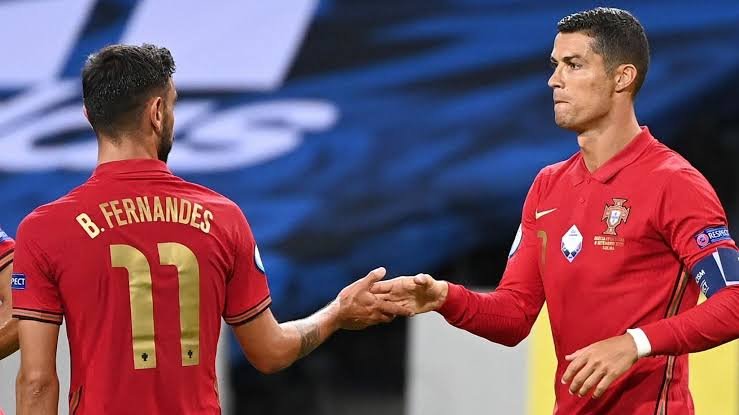 Source.
Since Bruno Fernandes had joined Manchester United, he had been a great influence and made a great impact in the team's performances and progresses but on the other hand, he has always had these series of bad experiences and performances playing for his home country (Portugal). Seeing him on the starting line up list for Portugal yesterday, I was only hoping that he would perform and I believed the Manager just had to use him because it was a friendly match but then I asked myself - the likes of Neves, Moutinho, Danilo, Renato Sanches, and Guedes, did they outplay Bruno in the just concluded football season?
I am quite certain Bruno was better than them all last season and currently but it felt like Bruno keeping himself in the Portugal's first eleven lies in his performance against Israel and sincerely, I was personally impressed, though he made some mistakes which are quite unique to his style of football but then he was great yesterday and I believe even Cristiano Ronaldo can attest to that also.
---
Aside Ronaldo, who's Portugal's biggest player at the moment?
---
Is Portugal strong enough to claim the Euro Cup again? Well, I would say, they weren't even strong enough to win the previous one they had to themselves but the determination drove them to victory even when they had no Ronaldo on the pitch in the final against France.
This time around, there are many countries with better teams than Portugal but then, Portugal now has a team that is believed to be better than what they had when they won the previous Euro and I believe that still keeps them as a great contender in the competition. The likes of England, France, Spain, Italy, Germany, and Netherlands still have the strong teams believed by the majority to be able to win the tournament but personally on this list, I wouldn't push Portugal out because they've also grown to develop quality players in their squad.
---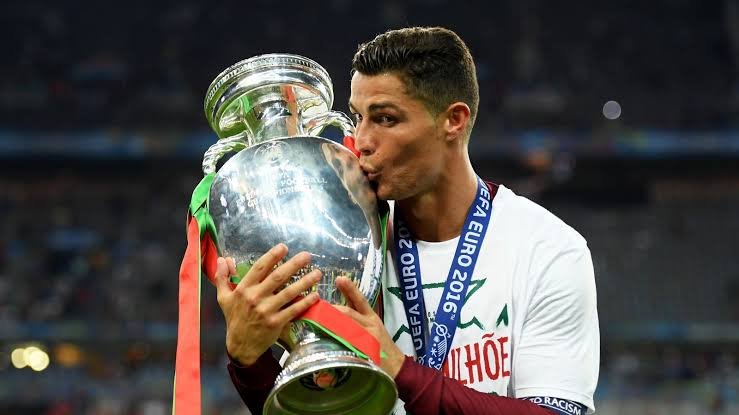 Source.
What would it be like for Ronaldo if he wins the Euro again this time? The 36 years old Portuguese has been a great influence and has made impact in the European football space, it would be really difficult to predict what this tournament would be like for him even now that one has to consider the quality of players he would be playing alongside with in Portugal.
Ronaldo had one of his down seasons last season, he couldn't win the Seria A with Juventus and he also had a bitter experience in the UCL, though he was quite active enough to win the golden boot in the Italian league with 29 goals and 2 assist, that wasn't good enough to win Juventus the league but was fair enough to keep Juventus in the UCL space.
Evaluating Portugal's currently team is like talking of the hungry Ajax FC in Nederlands, they can be very much unpredictable in a way that one can't really compound the abilities of the players the team possesses. The likes of Bernardo Silva, Jota, Brno Fernandes, Felix, Cancelo, and Ruben Diaz are numbers of players that are currently big threats on the pitch in their various football clubs not to talk of them playing with Cristiano Ronaldo.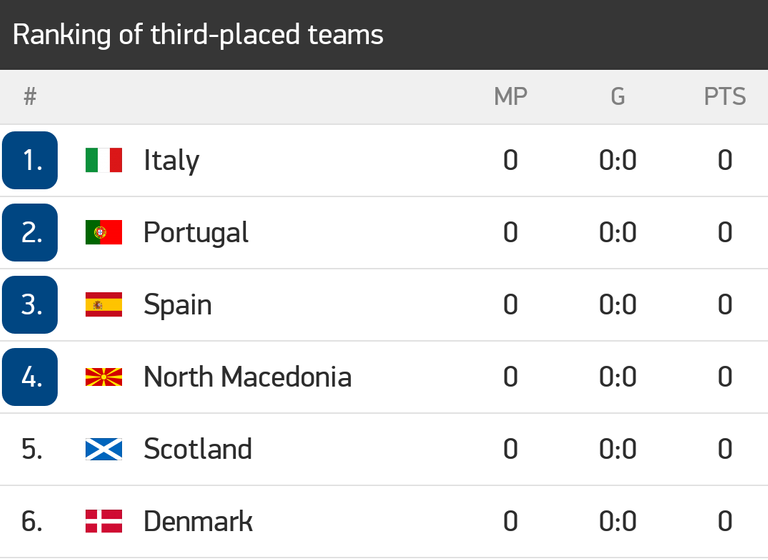 In conclusion, Portugal might not win the tournament again this time around but having them in a group such as this (picture above) only makes me believe they'll definitely go a long way in the tournament, it might not be to the finals but with them, definitely there'll be some remarkable occurrences in the tournament.
---
The first two pictures are from skysports.com while the last one is a screenshot from a football application.
---
cc. @cryptoandcoffee
---
Thanks for Reading!
---
---