Today's win for Leeds at Etihad would definitely remain the best win so far in the EPL even throughout this year, I don't see such surprise coming up in the EPL this year anymore. It's a thing for a lower team with eleven players to win over Manchester City at Etihad and yet another thing for a lower team with one man down to win Manchester City at Etihad, it's indeed a big win for Leeds today!
---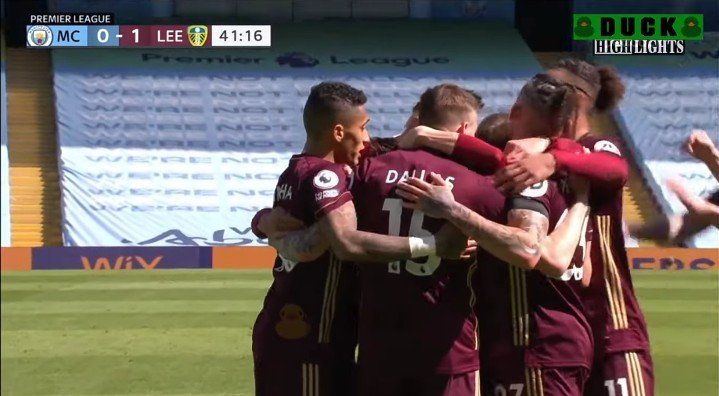 Right from their very first performance in the EPL this season, I had already fallen in love with Leeds, I so much love their play pattern and how they tend to win possessions even when playing against a bigger team, it's just so cool and interesting. I'm not so shocked they won Manchester City, but winning with a red card from first half was more than a shock to me. I've watched Leeds couple of times, and they aren't that team that can hold on to their defense for quite a long time in a match, if they get pressured too much, they tend to concede more goals but luckily for them Sterling wasn't at his best today, he gave so many chances that could have helped Manchester City secure a better result.
What's it about Dallas? I've got some couple of guys in Leeds I always love to watch, the likes of Bamford, Raphinha, Costa, and Dallas are just so important in my watch list. The way these guys control and interact with the ball makes me wonder if Leeds was or is actually a newly promoted team. They are just so coordinated. And for Dallas, for the trust I had in him, I still had him in my FPL squad and not for just his performance but due to his versatility, he can play back and as well play wonderfully well on the front line which makes it difficult for his manager to ever try to do away with him in a match. I love his versatility, and he's quite great with all he has!
---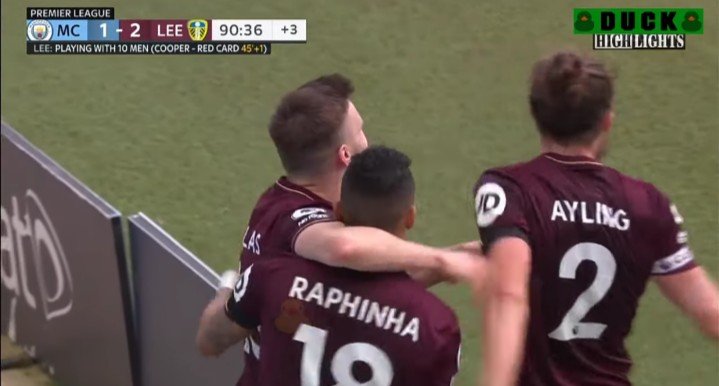 Leeds won tonight but then, what hopes can we say they have left this season? I am still contemplating too, I am trying to believe that they could still qualify for the Europa league considering the fact that they've got 7 matches left involving three big teams such as - Liverpool, Manchester United, and Tottenham, I think it would be quite difficult for them to win any of these three matches and yet they still remain 5 points away from the 5th position which isn't that bad until they get to lose these three big matches they've got left. I really do love Leeds and believe they deserve to be in the EPL but then it would be lovely to see them play at least the Europa league this season or next!
---
>>All pictures are screenshots from and on my mobile phone.
---
Thanks for Reading!