It was just as tough as I expected it to be last night at Old Trafford. The only mistake I expected Ole (United's Manager) to make was to start the match with too many youngsters and inexperienced players but luckily for him he didn't. United actually played quite well yesterday but I felt it would have been a different story if only Oyarzabal got to score the early penalty that was awarded to Real Sociedad, but then, does the tackle worth a penalty? I guess not!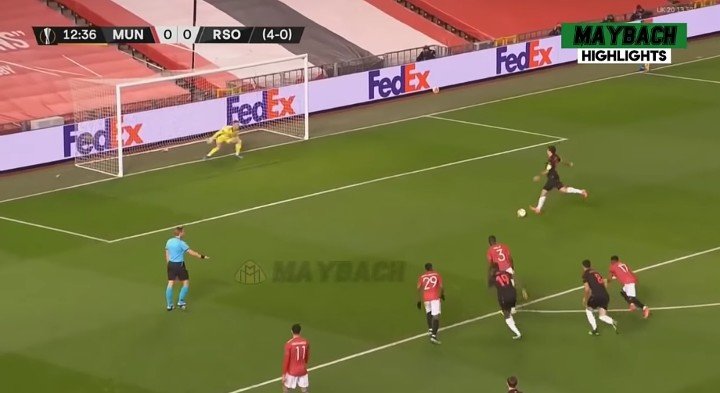 Well, I expected everything about the match yesterday to be quite harsh on United for the fact that they had a big win in the first leg of the game. There was so much attacking force from Real Sociedad in the match and that got me some few cash because I person staked on Real Sociedad to win more conners than united, that gave me about 2.85 odds and I won it.
My thought last night was United could win again and the best result Real Sociedad would get would be a draw but definitely, Real Sociedad would get to attack United more for they needed the goals than United can ever in the competition last night, so why won't they win the conners? I've had this same thought on some many matches and my predictions turned out to be accurate just like it happened yesterday!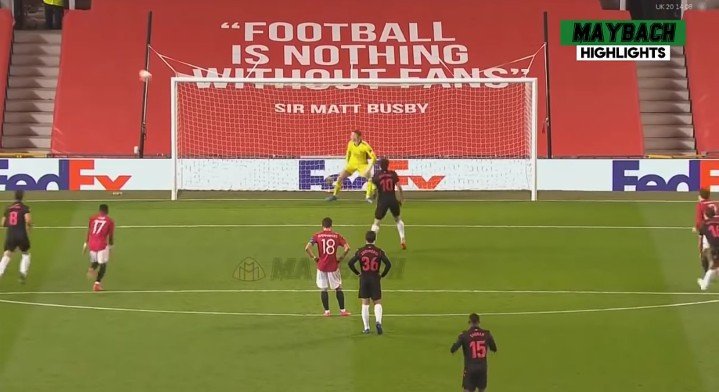 Alex Tuanzebe got a goal for United that was later canceled but yet for me, the whole match yesterday revolves just around the penalty Oyarzabal lost in the 12th minute of the match. If only he had scored, it would have definitely given the match another definition from the onset but luckily for United the penalty was just close to the crossbar and nothing more!
Now United has qualified into the next round of the competition, can they meet an England team in the next round? If yes, which team would you love to see United play?
I personally don't care about who united would be playing next but they just have to win the trophy. United has been longing for a trophy for too long now, and that's unlike the real United I grew up to know!
All pictures are screenshots from my mobile phone.
Thanks for Reading!