Hello Football Lovers,
Here's another beautiful opportunity for me to share with you all, another occurrence of what I quite have passion for which is football/soccer!
My previous post which was made 3 days ago caught the attention of someone I really respect on the hive chain when it comes to sports @cryptoandcoffee, I really appreciate his engagements on my posts, but let's take a look at my results for the past weekend.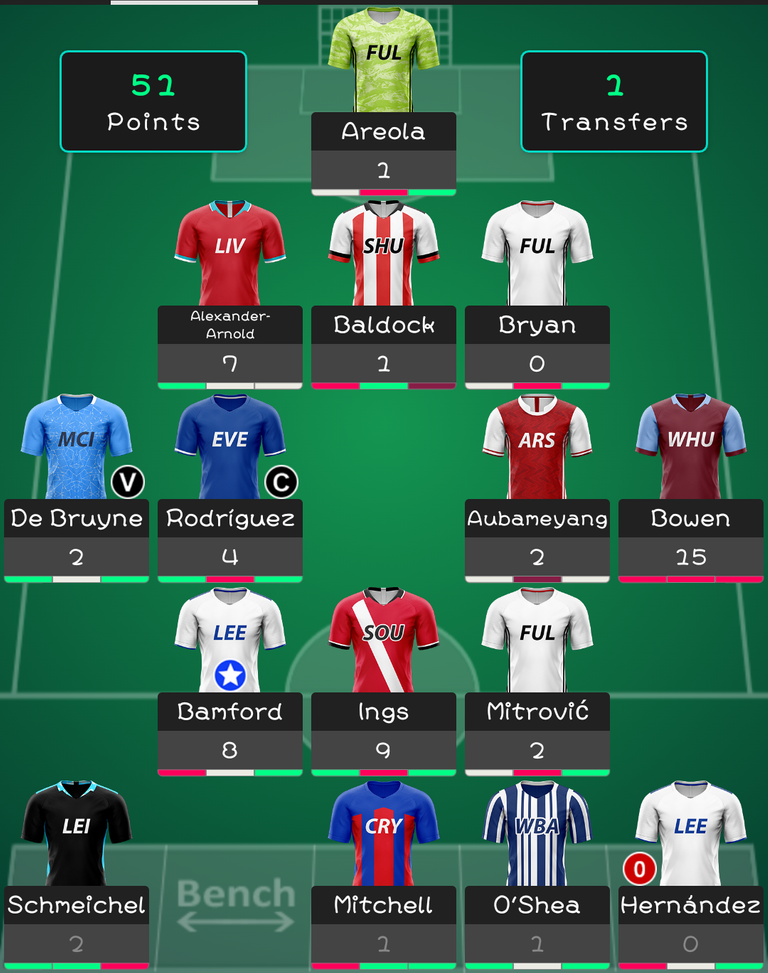 I made it clear in my previous post before the premier league saga last weekend that I was going to take a big risk on who is to hold my captain band, well, the risk didn't pay up and at the same time, I'm not so sad because all my possible alternatives didn't perform well either.
My results on FPL last weekend could have been one of the worse but thanks to my late hour heroes - Arnold and Bowen. Bowen really brought back hope to my team and I never expected that from him. He brought in the highest points but I wouldn't or never have thought of having him as my captain, not even when he's playing again an unpredictable team like "Wolves". Let's say it luck but the 51 points I gathered didn't define my happiness but the other results which you'll see below.

I subscribed to two different head to head leagues on FPL and some prizes are involved. Due to the poor performance of my captain "Rodriguez", I had concluded that I won't be able to make up to 50 points considering the fact my other alternatives like Aubameyang is also having tough opponent to play, but it all went well at the end.
Looking at the head to head results above, I had a very poor result on game week 1 and I lost the matches, but game week 2 was quite reviving and game week 3 was a great luck for me as you can see!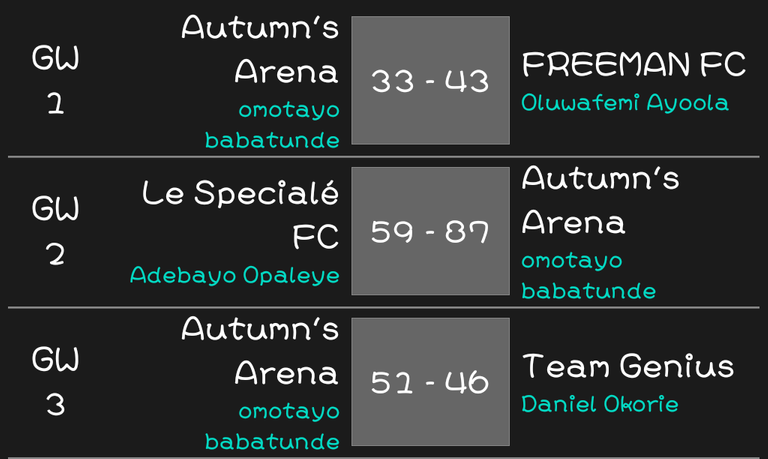 The same issues and factors applies to the second head to head league I joined as you can see above, my game week 3 was another narrow escape!
There'll be much more to pay attention to in game week 4, and I'll be hinting you all on my next picked team for game week 4 veery soon, stay tuned. Thanks!

All images are screenshots from my FPL mobile applications.

That'll be all for how guys. Thanks for checking out my posts.