As a huge fan of Manchester United, last weekend was really a dirty experience for me, but the funny truth was that, I never trusted my team that much yet.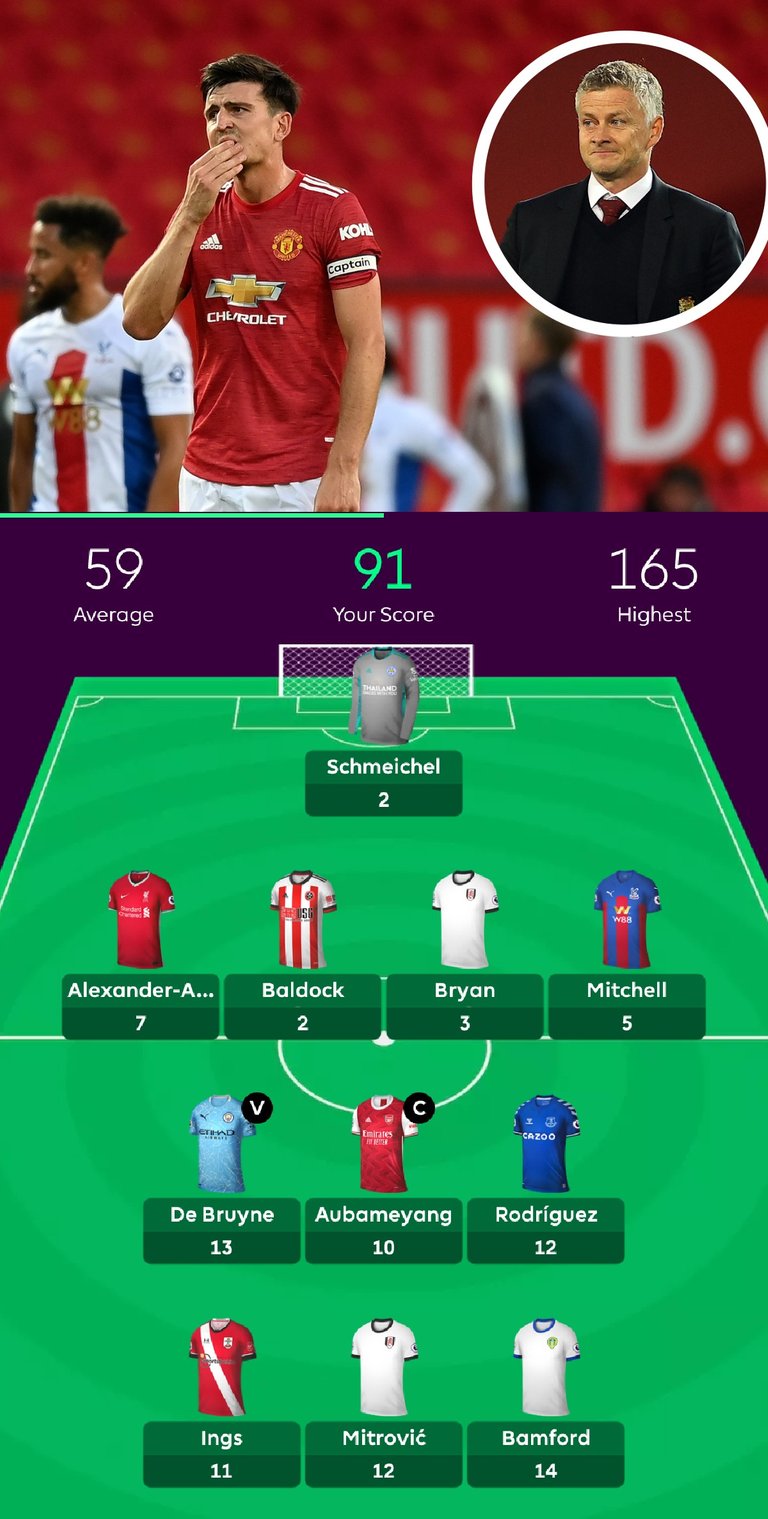 Even as a patriotic fan of the Reds, you could see that they didn't featured in my fantasy team for last week, but then, let's talk about the vivid mistakes made by the reds.
---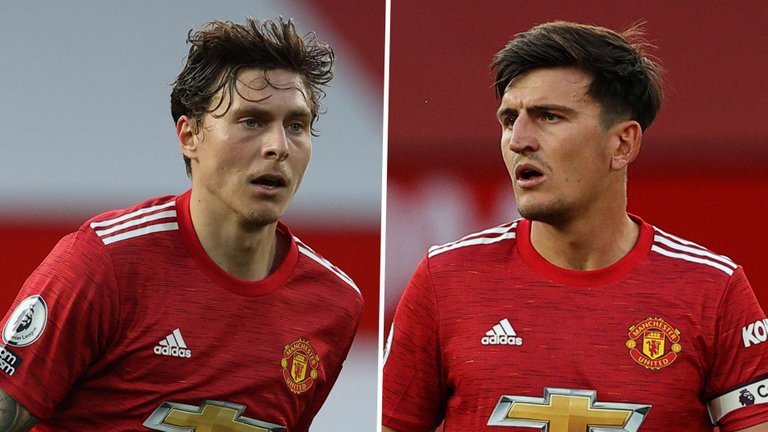 Image Source.
It would be very much difficult for the Reds to embrace any title nor trophy at the moment because the teams is currently lacking the nutrient it needs. Maybe Manager Ole isn't good enough, I can't say yet but the vivid truth is United isn't good enough yet. Considering the red's first premier league appearance for this season.....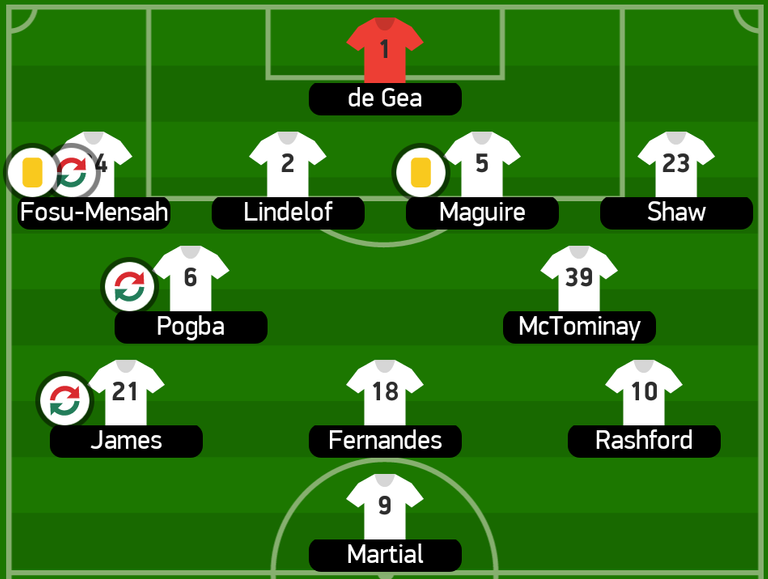 This starting eleven we had against Crystal Palace was quite awkward to me. Right from time, since I've been a fan, United had always been a team with a great attacking force. If the defenders should lack the strength to protect the goal post, the attackers would surely be strong enough to score more goals, but it not so anymore.
In the starting eleven above, I personally felt De Gea, Fosu-Mensah, and James shouldn't have appeared since we've got Henderson, Bissaka, and Greenwood. That very starting eleven made the attack and the defense so weak at the same time.
United's 5&6 - Maguire & Lindelof have never been a good pair at tall considering the likes of Ferdinand and Vidic in their time, the two defenders are just too cold for United's style of playing especially Lindelof. I learnt the Reds are still roaming about in the transfer market, but I hope Ole takes investing in his defense seriously before time runs out.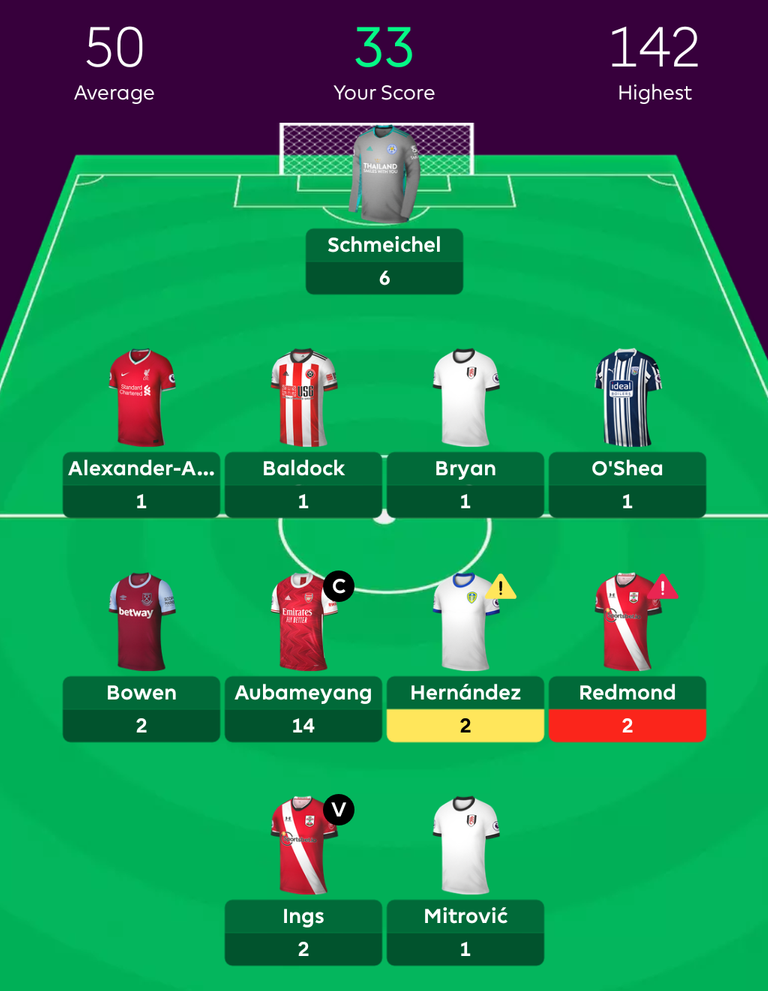 This is a new season for me on FPL and I had quite a painful start, made so many wrong choices for my team for game week 1 and I learnt my lessons, only to come back with a team with much hopes.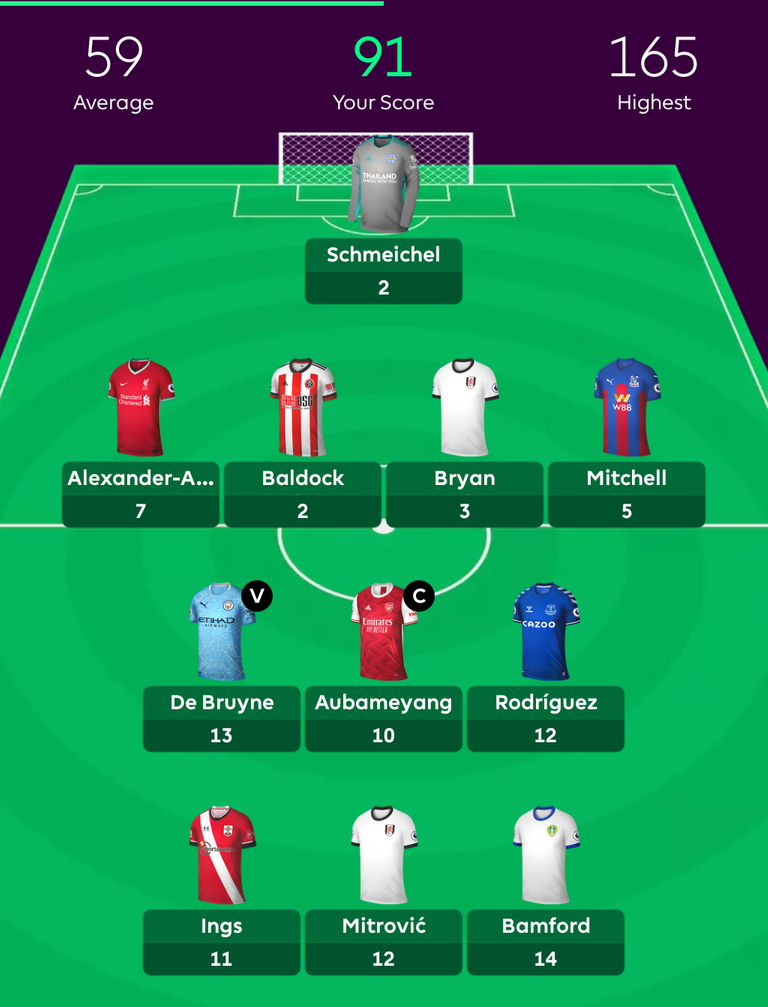 Kevin DB wasn't available for the first week, so I had him on bench. I had to go purchase Rodriguez who's currently the heart of Everton's attack at the moment to strengthen my team, and luckily for me, all my attackers who couldn't secure even a goal were able to do more in game week 2. I'm still looking forward to what could happen this weekend!
That'll be all for now guys. Thanks for reading through.