I've been away from my blog for too long and many things had happened and changed since I left but one thing still remains constant and that's my love for soccer and much more as a Manchester United fan.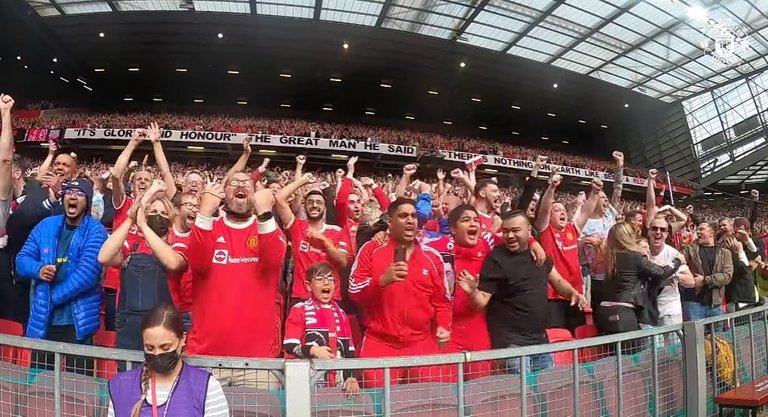 Ronaldo's return to United isn't a news anymore as it keeps burning up stories on papers, magazines and other media. Personally, I didn't see Ronaldo's come back as a big deal for Manchester United but it's a huge plus considering the energy Ronaldo can pull up in a match and how much depth his presence has caused in United's team.
The 36 years old football legend had caused United great financial turnaround in the space of him joining the team in the last two weeks. Personally, I feel his presence has only caused and brought high hopes for Manchester United and her fans but the actual need the football club (Manchester United) has is claiming at least a trophy this season. With no doubt it's would be a slap on Ronaldo to go without trophies at United this season and even bigger slap on Ole Gunner's face. Ole now has more than a big team to manage, he now has a team with fine depth which must be controlled tactically.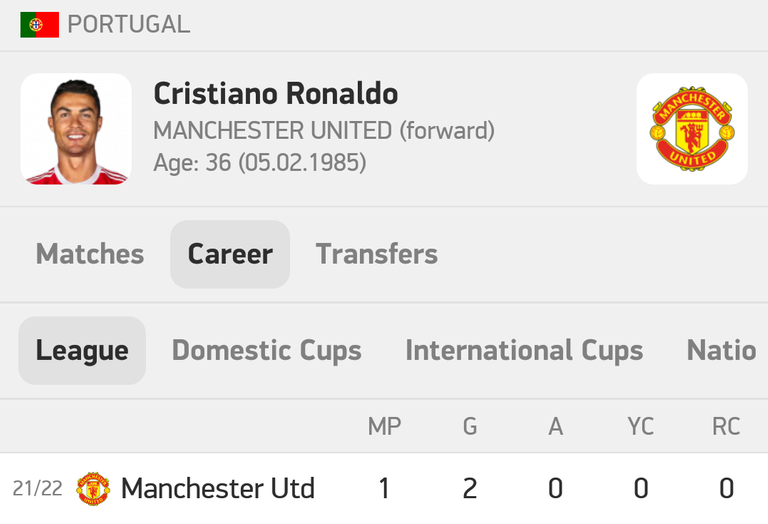 Since Ronaldo's second debut at United, he's been keeping the high profile expected of him and that has been creating hope and even much trust in and for we the the fans.
Do you think Ole is good enough to claim trophies for United?
This is exactly the question that has been disturbing me as a fan for a while now. The only problem I think United currently has is not having a defensive midfielder that can play ahead of Fred. Aside that, United has a good team with fine depth especially the attacking force. United currently has mighty Cavani and Rashford lost to injury but then, the likes of Ronaldo and Greenwood are keeping the United's business alive.
There has been this critical debate going on on Ole for a while now. Some people believe he's not a good coach, some believe he's good but not enough for Manchester United. Personally, I've been soliciting for Ole that he doesn't have the players he truly needs yet and so some extent I think that's true but now he does have what is good enough to claim trophies.
If there is anything I think is a problem with Ole, I think it would be trusting a play pattern and some certain players for himself. Sometimes, he sets up his squad like he's a gambler and that does causes him to make a lot of mistakes like implementing an unexpected and unbelievable substitutions.
No doubt, Ole now has a good team but does he have any tactical moves?
Even as a United fan, I am not convinced that Ole has any personal tactical moves that's worthy of the EPL. It even seems like he's got problems with changing formations. He's been player just one well known formation and people would think any accept that for the fact that he doesn't have much reliable players but now he's got much more and I personally don't think he should be scared of creating a strong tactical move for himself.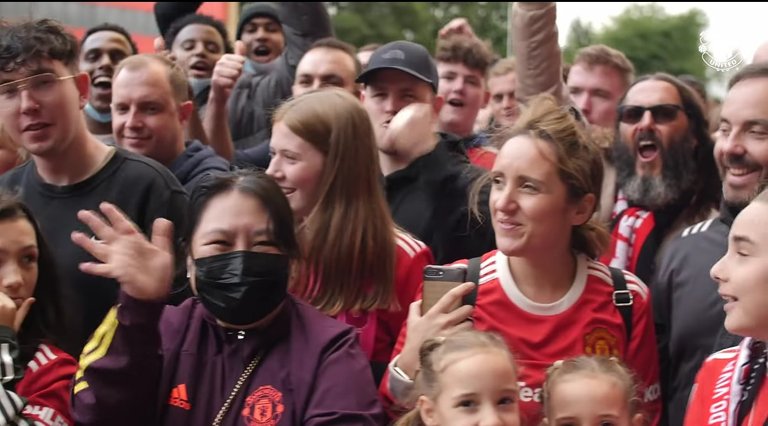 Let's forget about Ole's lapses and focus more on the joy, hope, and happiness the presence of Ronaldo has brought back to United fans. I guess it would be right to say that even those who had given up on United for so long now find a reason to have hope again just because Ronaldo same back.
There has just been so much stories, debates, and arguments tied to Ronaldo's comeback transfer. The getting back of the No. 7 shirt for Ronaldo also brought up some nasty stories but not so much people are interested in that since the number is more of an iconic one for Manchester united and a legacy for Cristiano Ronaldo.
In conclusion, I wouldn't say much than we all sit back to watch United to win trophies or Ole to lose his job. It's not so difficult now but Ole just has to deliver this season if truly he's the one to make it rain bountifully at Old Trafford again!
---
All pictures are screenshots from apps and highlights.
---
---
THANKS FOR READING MY SPORT REPORT!