The Euro 2020 tournament has finally trekked down to a very narrow lane with so many giants off the train. I personally discovered many viewers and football fans from my region aren't paying much attention to the competition anymore due to the fact that big names aren't that much in the competition anymore.
Having the likes of France, Germany, Belgium, Nederland, and Portugal out of the tournament has really brought down the traffic of views on the tournament so low but it's nothing new, it's football and things like this tend to happen pretty quickly.
---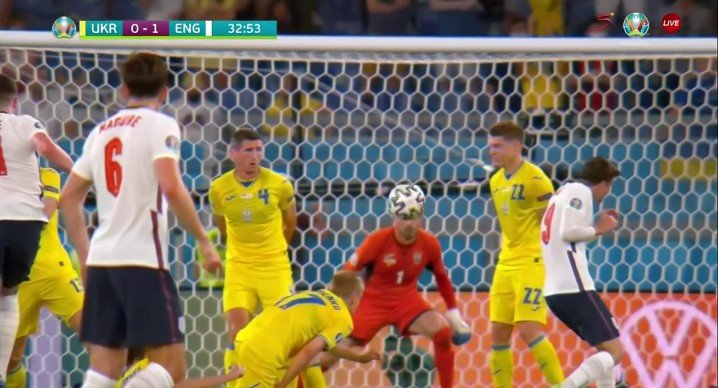 Even though people believe the tournament isn't so important or interesting anymore but yet it's still a tough one, irrespective of the names left in the competition, the four teams left are actually of fine stories in the history of the competition. Spain, Italy, and Denmark have sometime won this trophy before and it wouldn't be so healthy to think they aren't relevant at the moment. Let's just watch!
isn't England the biggest in the tournament at the moment?
Personally, I feel England is the biggest team left in the tournament at the moment, even though they haven't won the trophy before, the likes of Spain and Denmark are really not teams I perceived are as strong as England in this ongoing tournament.
These are just personal views though, England is the biggest at the moment but not the most reliable, and funny enough, for me, England had never been a reliable team in any tournament since I've been seeing football, they always have the players and the names but whenever it comes to achieving results at the most needed time, they often break hearts and that has made me to learn to appreciate their players more in the various football clubs but not in their national team.
There has been a lot of conspiracy talks and theories that Southgate has been and still the problem of the team and people do emphasize more on how England national teams needs another manager and not Southgate anymore.
Who and who do you wish or think would make the finals?
Based on the things and the matches I've seen so far, I strongly believe in a final that would host both Italy and England, it would really be a big and dirty one. I am not totally writing off or writing out Spain for they could eventually find a way to slip through the Semifinals but then, I strongly believe England would knockout Denmark but there is always a fear, and my fear for England is having them unable to take a lead again Denmark after 120 minutes. It would really be a heavy experience for both players on pitch and viewers worldwide!
---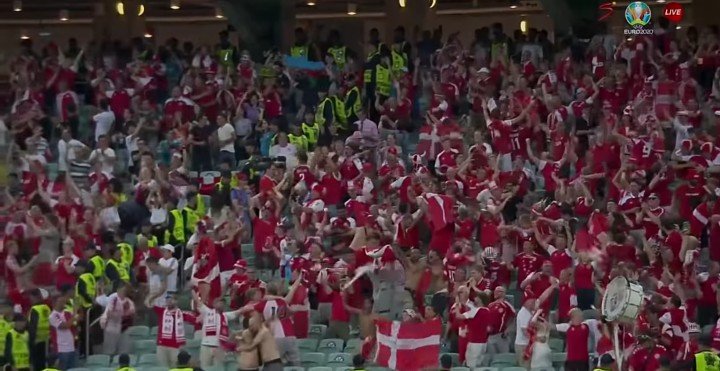 Since Erikson's incident on the pitch earlier in this tournament, I noticed that his team mates had been playing the tournament with full strength like they owe Erikson the trophy and that's really impressive.
I watched the Denmark fans finding so difficult to contain their emotions when they heard the final whistle against Czech Republic, it was like their whole life depends on it and that's passion and being patriotic for me.
It's nothing but a person view, Denmark can't have this trophy, that's not just a feeling but a tactical forecast, if they had it wonderful against England and make it to the finals, I have a big doubt that they'll be able to knock neither Spain nor Italy.
What's you take on England being the Champions of this Tournament?
I can't agree less, it would really be a big thing if England gets to lift the trophy, not just because they haven't had it before but because they possess the qualities that should lift the trophy. England has almost double first eleven that doesn't just play in big teams in Europe but over 70 percent of them actually get to feature in either the UCL or the UEL, and that's well enough to place them on a trophy plate.
It shouldn't just sound like I am soliciting for England but on the other hand, I am just trying to show much of the realistic aspects of the team and not just to sell the sympathy. Both Italy and Spain too possesses powerful squads that can eventually lift the trophy too but I just felt England should have it but at this point, if I am asked, I could or would say Italy deserved it more!
Italy has performed so impressive in this tournament even without so many big names but then, I've seen them as the most well coordinated team in this tournament but at the end we all get to have favorites and mine left in this tournament is England!
---
All pictures are screenshots from the match highlights.
---
---
Thanks for Reading!