Italy defeats Belgium in what could be called a narrow escape
Italy has just defeated FIFA ranked number 1 nation, Belgium in the quarter finals of the ongoing Euro 2021. Italy has enjoyed an impressive run of form in the competition and has only conceived just 2 goals.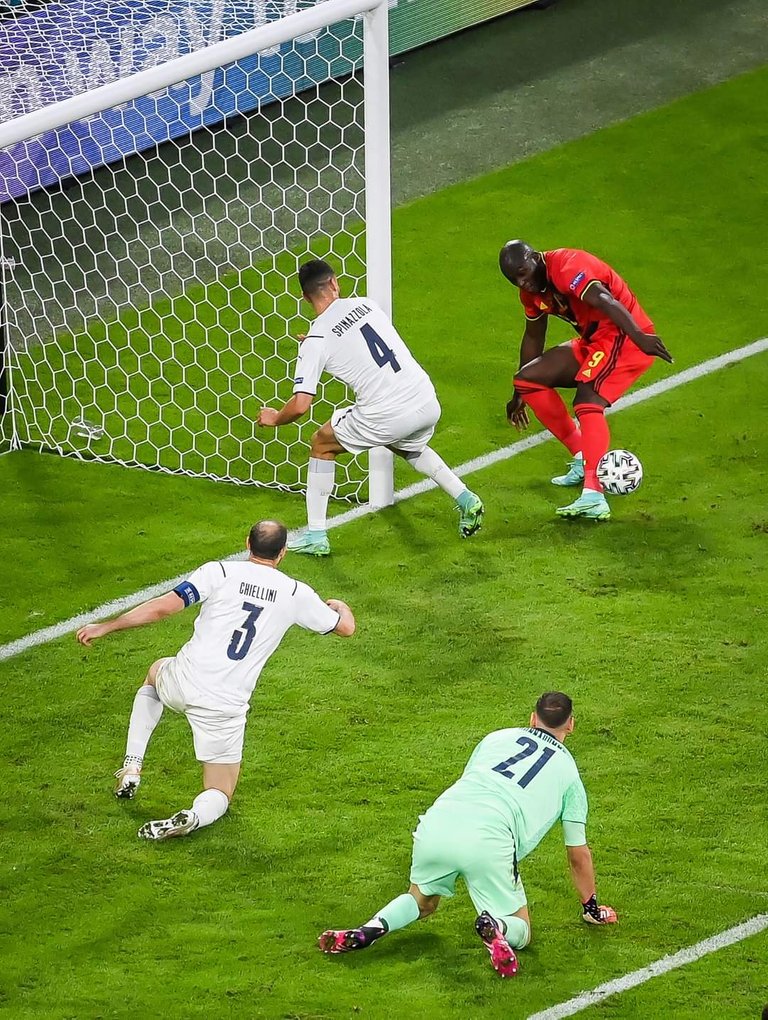 In the just rounded up match, Italy good start worked for them and helped them got the two goal lead before Belgium began pressing in.
Goals from Barella and Insigne put Italy in front in the first half, before Lukaku scored from the spot after Jeremy Doku was fouled by Di Lorenzo, making the first half end 2 - 1.
In the second half, Belgium created more chances and held on to the ball than Italy. Lukaku missed what could be called a golden opportunity after, Kevin De'bruyne squared the ball past Italian defense and Lukaku weak tap in was blocked by Spinazzola.
Italy goal keeper, Donnarumma was outstanding has he stopped several shot attempts from Belgium players. Notable are the shot from Kevin De'bruyne and Lukaku.
Italy will face Spain in the Semi Final of the competitionStrikethrough
---
---