Good morning before lunch everyone in Indonesia in particular, and throughout the world in general, how are you all on this happy day, may we always be healthy and able to carry out activities as usual. Because whatever we do or do to keep our health healthy, and always awake, if we are sick then all activities will be reversed, maybe even the money is useless, so when you are healthy take care of your health. So on this sunny morning I will share with you all about Warnings for Barcelona before against Atleticos. But before I explain further, I fully apologize to all my seniors who have or who have joined this Steemit, and I will also explain a little about Although During This Competition Pause But The Makassar PSM Goalkeeper Training Still Runs.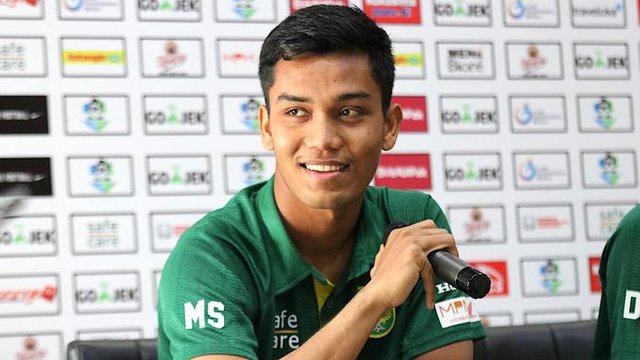 source
Miswar Saputra is a goalkeeper from Makassar PSM, and so far Shopee Liga one is still closed because of the corona virus pandemic. Makassar PSM goalkeeper, Miswar Saputra, revealed the exercise menu to maintain fitness. Many teams have already dismissed the squad. PSM one of them. Even so, the coach team entrusts the training module that must be done by players when 'working from home'.
Miswar Saputra said "I maintain fitness with push'up, sit'up and just skiping, bang. If it is usually two times a morning and evening," Miswar said, via text message on Thursday, 25th of the month of 03 03 2020. "Yes, bro has entered the Makassar PSM program from the trainer too. Yes, just practice at home. Sometimes alone and once there are friends also go to the training house together," he explained. Miswar is currently no longer in Makassar. He went home to his hometown. "I'm going home. I'm in Aceh," he concluded. I hope that during Aceh Miswar Saputra can always maintain health and avoid things that we don't want right.
This is just a very easy way for me to remind all of us, hopefully it will be a benefit for me, and hopefully useful for all readers in general, thank you for visiting my blog, don't forget to follow and vote my posts, and one more don't forget share this post for other friends.
Thank you for visiting my blog, don't forget to follow and choose me to post, and another don't forget to share this post with other friends.
Greetings all in steemit .......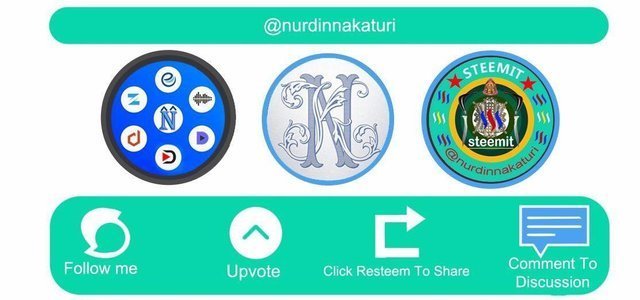 Later I will visit your Blog, Thank you for everything.
Send regards for success . . .