Good Afternoon everyone in Indonesia in particular, and throughout the world in general, how are you all on this happy day, may we always be healthy and able to carry out activities as usual. Because whatever we do or do to keep our health healthy, and always awake, if we are sick then all activities will be reversed, maybe even the money is useless, so when you are healthy take care of your health. So on this sunny morning I will share with you all about Warnings for Barcelona before against Atleticos. But before I explain further, I fully apologize to all my seniors who have or who have joined this Steemit, and I will also explain a little about Currently, Julian Nagelsmann is the target of Tottenham to replace Mourinho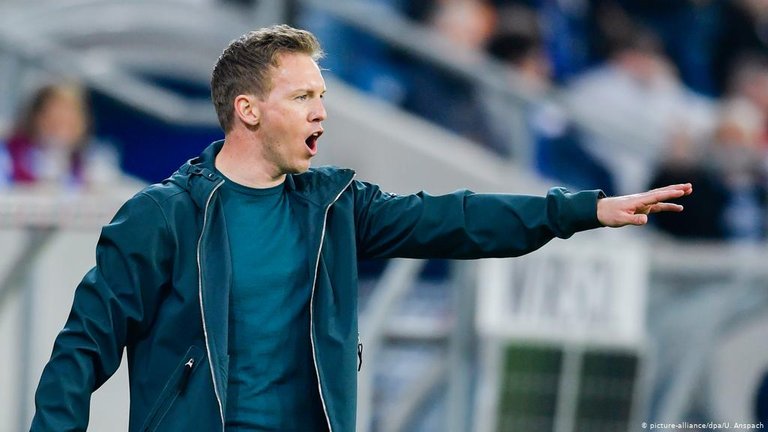 source
Julian Nagelsmann is one of the young coaches, and many are eyeing him to become their coach, and at the moment Tottenham Hotspur will take firm steps if Jose Mourinho fails to lift the team's performance. if Mourinho is unable to raise the price and dignity of his current TIM, then The Lilywhites are planning to replace him with Julian Nagelsmann. whatever happens in the future. Mourinho is in the spotlight, especially regarding the poor results in the Premier League recently. 5 defeats from the last 6 games and being ranked 9th is definitely not a performance that can be tolerated by Tottenham's management, who pay Mourinho 15 million pounds per year. Therefore, they began to think about whether Mourinho was worth keeping. The Daily Telegraph reports that Tottenham boss Daniel Levy is still supporting the Portuguese manager, but there are limits. Over the next two weeks, Tottenham will play four matches, namely against Wolfsberger in the Europa League and against Burnley, Fulham and Crystal Palace.
What is the problem with Mourinho that in the matches he always loses, and is unable to bring their team to be better. Mourinho is required to bring his team to win in all of these matches, especially in the Premier League. Nagelsmann beat Mourinho's Tottenham in the last 16 of the Champions League last season. At the moment, Tottenham put Nagelsmann at the top of Mourinho's list of replacements, in case Levy has to make an overhaul. Even so, Mourinho's position is expected to be safe until the end of the season, because Nagelsmann is believed not to want to move before the new season. Nagelsmann himself is not currently unemployed. He is still under contract until 2023 by RB Leipzig. Die Roten Bullen is also currently being trained by the 33-year-old man. After reaching the semi-finals of the Champions League last season, this season Leipzig are in second place in the German League standings with 47 points, two points behind defending champions Bayern Munich. Hopefully Julian Nagelsmann will become a good coach, and be able to take their team to a better level, that's the reason Tottenham replace Morinho with Julian Nagelsmann.
This is just a very easy way for me to remind all of us, hopefully it will be a benefit for me, and hopefully useful for all readers in general, thank you for visiting my blog, don't forget to follow and vote my posts, and one more don't forget share this post for other friends.
Thank you for visiting my blog, don't forget to follow and choose me to post, and another don't forget to share this post with other friends.
Greetings all in sportstalk .......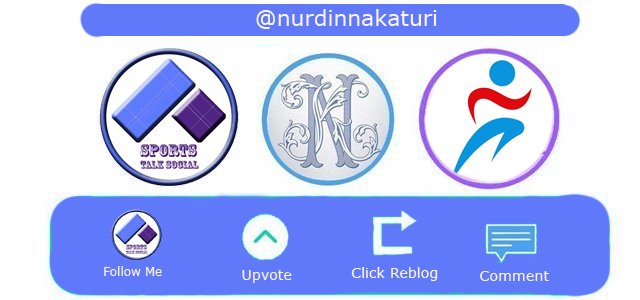 Later I will visit your Blog, Thank you for everything.
Send regards for success . . .