Good Morning everyone in Indonesia in particular, and throughout the world in general, how are you all on this happy day, may we always be healthy and able to carry out activities as usual. Because whatever we do or do to keep our health healthy, and always awake, if we are sick then all activities will be reversed, maybe even the money is useless, so when you are healthy take care of your health. So on this sunny morning I will share with you all about Warnings for Barcelona before against Atleticos. But before I explain further, I fully apologize to all my seniors who have or who have joined this Steemit, and I will also explain a little about Francesco Totti Gets Bids From Real Madrid Except Salaries As High As Raul Gonzalez.

source
Francesco Totti is one of the most reliable football players, and very many fans, and Francesco Totti admitted that he had almost joined Real Madrid when he heard the offer given by Real Madrid. Of the many things offered by Madrid, there is nothing that Totti will not get, namely Totti is known as a player who is so loyal to AS Roma. Since his debut as a professional footballer in 1992, Totti only strengthened Roma until he retired in 2017. But Totti's loyalty was tested when an offer from Madrid came in the 2004/2005 season. Totti also claimed to have been interested and almost moved. The former Italian national team player revealed that Madrid offered a large fee. Only, Madrid will not give Totti the captain's position and a higher salary than the Madrid captain at the time, Raul Gonzalez. that position and that high salary that Francesco Totti could not accept.
"Say I have 80% intention to join Real Madrid. In addition, it was not the best period in Rome, although it is true that (former president of Rome Franco) Sensi will do everything for me," Totti told Libero as reported by Marca. "(Real Madrid) paid a large fee. They gave me a big offer, whatever. I would get a contract worth 25 million (euros). Everything except the captain's position because Raul was there." "Raul is the player who has to pay the most money. He is the captain, a symbol of Real Madrid, he must get the most. Anyone who joins (Real Madrid) must be paid less than Raul," he said. hopefully hopefully Francesco Totti can make his choice wisely wherever Francesco Totti joins.
This is just a very easy way for me to remind all of us, hopefully it will be a benefit for me, and hopefully useful for all readers in general, thank you for visiting my blog, don't forget to follow and vote my posts, and one more don't forget share this post for other friends.
Thank you for visiting my blog, don't forget to follow and choose me to post, and another don't forget to share this post with other friends.
Greetings all in steemit .......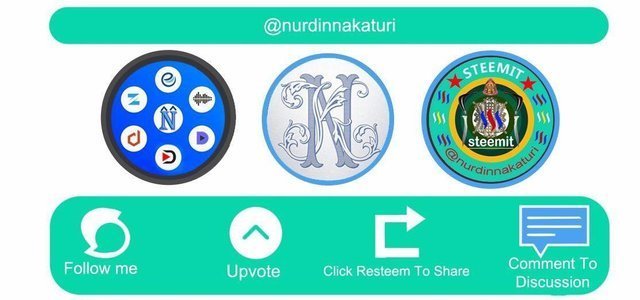 Later I will visit your Blog, Thank you for everything.
Send regards for success . . .