Good Afternoon everyone in Indonesia in particular, and throughout the world in general, how are you all on this happy day, may we always be healthy and able to carry out activities as usual. Because whatever we do or do to keep our health healthy, and always awake, if we are sick then all activities will be reversed, maybe even the money is useless, so when you are healthy take care of your health. So on this sunny morning I will share with you all about Warnings for Barcelona before against Atleticos. But before I explain further, I fully apologize to all my seniors who have or who have joined this Steemit, and I will also explain a little about Rafael Leao Says His Team Is Keeping Spirit Post-Matching Red Star Belgrade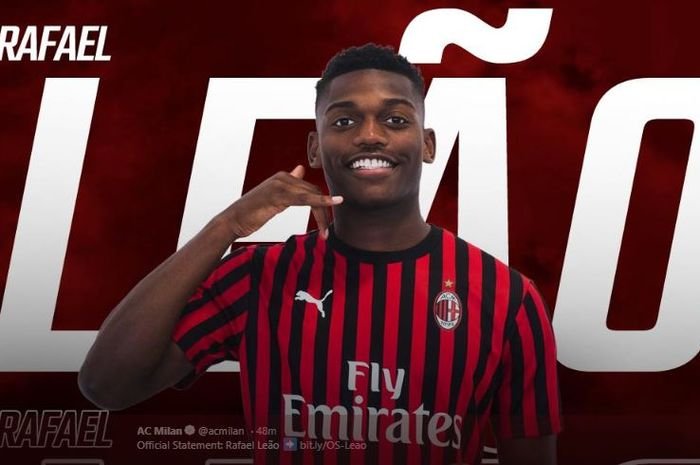 Rafael Leao is one of the most famous football players at AC Milan, and Rafael Leao said that at this time he had bad results in his last few matches. Rafael Leao, the Rossoneri striker, emphasized that his team is not sluggish or weaker, but is still excited to go to the next level. In terms of play, Milan appeared to dominate by recording 60 percent of the ball and releasing 14 shots. However, Zlatan Ibrahimovic et al's golden opportunities were successfully dammed by Samir Handanovic who posted a clean sheet. These results make AC Milan add to its winning fast to three matches in all these competitions, and hopefully AC Milan will be more visible and able to beat its opponents. The Rossoneri also previously fell 0-2 to Spezia on Valentine's Day and were held to a 2-2 draw at Red Star Belgrade in the first leg of the last 32 of the Europa League.
In the near future, Ac Milan will meet Red Star again in the second leg which took place at the San Siro on Friday morning WIB. Stefano Pioli's squad only need a goalless draw to qualify for the next round. even so, Ac Milan cannot underestimate Red Star even the club can be said to be very strong. The Serbian club is in a positive trend and has not been beaten in all competitions since the end of October 2020. Before the match was continued, Rafael Leao spoke up ahead of the Milan vs Red Star duel. The 21-year-old player ensures that his team wants to continue to go further in the Europa League going forward, and rejects the notion that Milan has run out of gas and is getting weaker. "We are not a team that is sluggish just because we have lost the last two games. We work every day and we want to do well tomorrow," he said. When he meets him, hopefully Rafael Leao Salelu can lead TIMnyan to a higher level, and can be the best among the other clups.
This is just a very easy way for me to remind all of us, hopefully it will be a benefit for me, and hopefully useful for all readers in general, thank you for visiting my blog, don't forget to follow and vote my posts, and one more don't forget share this post for other friends.
Thank you for visiting my blog, don't forget to follow and choose me to post, and another don't forget to share this post with other friends.
Greetings all in sportstalk .......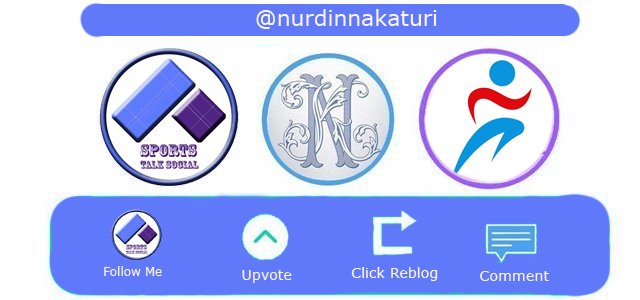 Later I will visit your Blog, Thank you for everything.
Send regards for success . . .