Good Morning everyone in Indonesia in particular, and throughout the world in general, how are you all on this happy day, may we always be healthy and able to carry out activities as usual. Because whatever we do or do to keep our health healthy, and always awake, if we are sick then all activities will be reversed, maybe even the money is useless, so when you are healthy take care of your health. So on this sunny morning I will share with you all about Warnings for Barcelona before against Atleticos. But before I explain further, I fully apologize to all my seniors who have or who have joined this Steemit, and I will also explain a little about Thibaut Courtois is confident LaLiga will roll again and work hard for champions..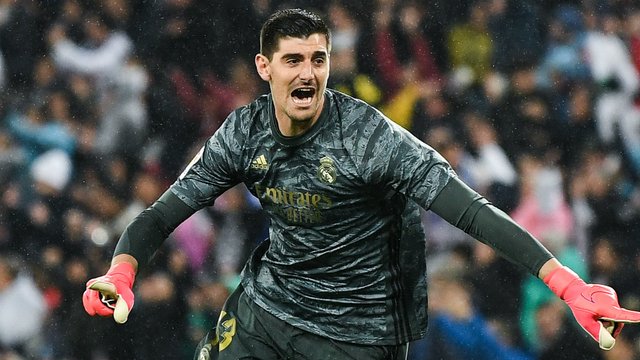 source
Thibaut Courtois is one of the goalkeepers in Real Madrid, and also Thibaut Courtois is very happy that Real Madrid has been able to train as a team on the field. He can not wait to wait for LaLiga and fight for the title. LaLiga has stopped for two months due to the corona virus pandemic. The highest football competition in Spain is planned to start rolling again in July. The clubs have been allowed by the local government to hold team training on the field. However, it still must be with safety procedures such as checking health.
"After almost two months without training, we can't wait to get back there, to be together as a team again here at Valdebebas," Courtois told Real Madrid TV. "It's different when you have to do it at home, but everyone has practiced very well. We did everything the coach asked us to and we were in good condition. In general, everyone felt okay," he continued. Madrid currently sit in second place in the LaLiga standings with 56 of 27 matches. Los Blancos are two points behind Barcelona as the top standings. Hopefully what Thibaut Courtois hopes for now can get the results he wants.
This is just a very easy way for me to remind all of us, hopefully it will be a benefit for me, and hopefully useful for all readers in general, thank you for visiting my blog, don't forget to follow and vote my posts, and one more don't forget share this post for other friends.
Thank you for visiting my blog, don't forget to follow and choose me to post, and another don't forget to share this post with other friends.
Greetings all in steemit .......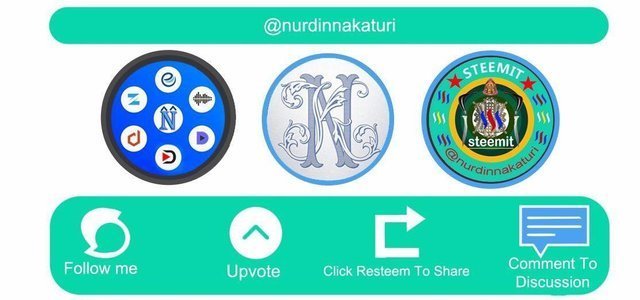 Later I will visit your Blog, Thank you for everything.
Send regards for success . . .