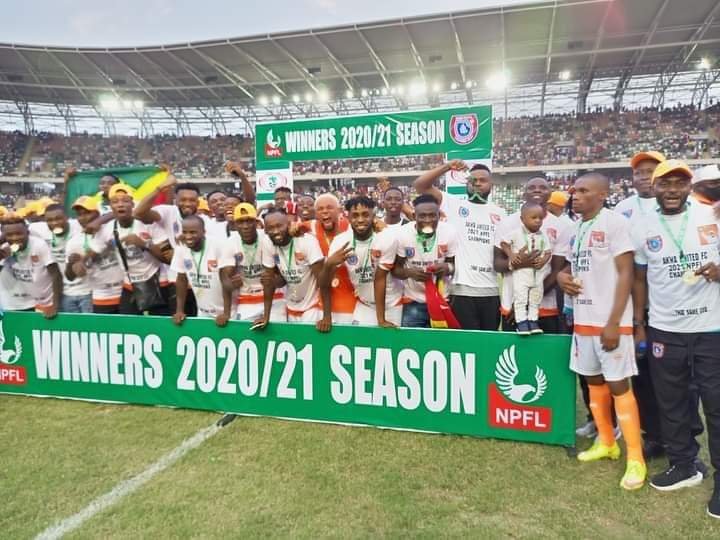 Rare image of fans concentrating on the field 🤣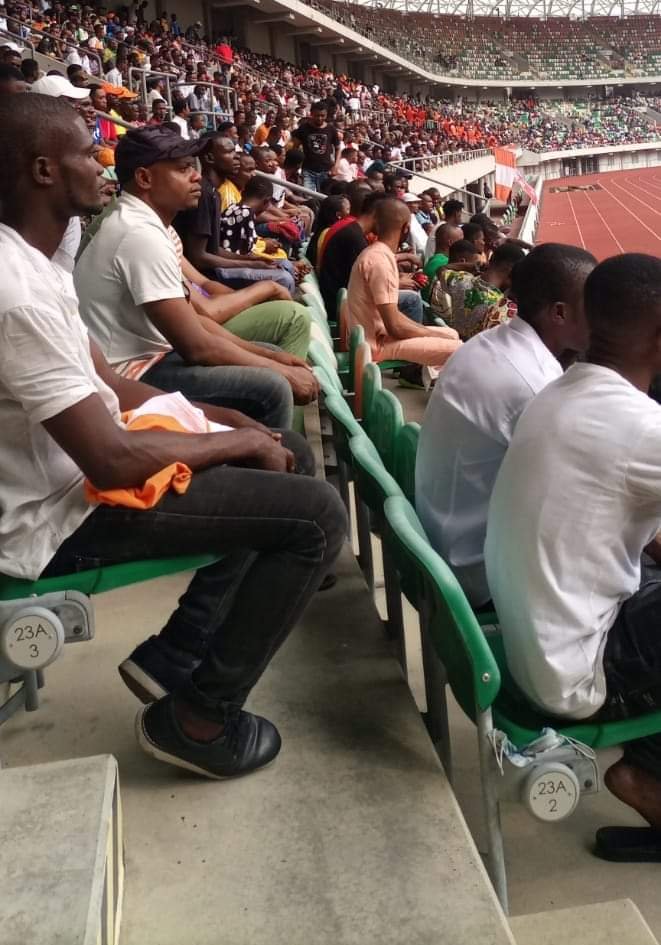 Good morning friends happy new month to you all from this end, we are in the 8th month of this year am so glad I came this far. And am glad for you all my friends are save and sound😎.
We are finally in August, the long awaited month. In this month we are back from the premier league break,as the premier league kick of anytime soon. Am so glad I purchased an LG TV and do away with the old sunny box TV.
Image of my new TV😁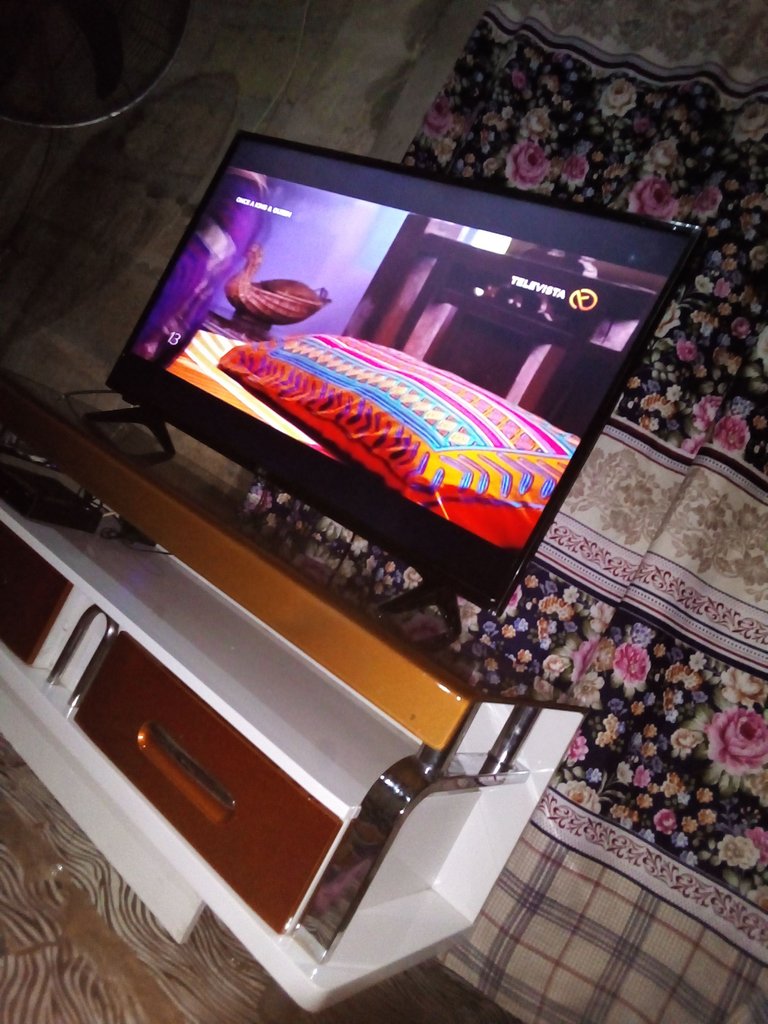 I Will now be able to get a clear view of my favorite clubs and players. Thanks to Hive blogchain ❤️💯.
I told you guys last week about the Nigeria Professional Football League going on, yesterday was the finals,and I was live at the Godswill Apkabio Stadium. we saw Akwa united play vs MFM akwa united won with 5 goals to 2.
I meet this amazing girl at the stadium today😊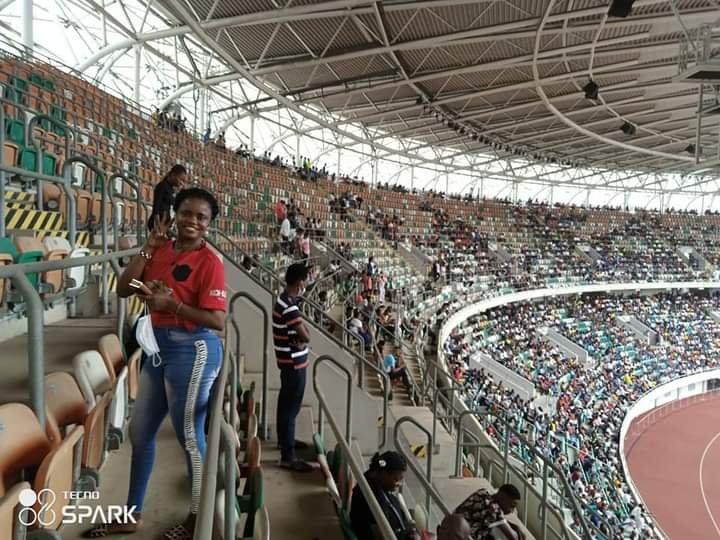 At the beginning of the season, nobody had written or included AKWA UNITED FC as one of the title contenders in the NPFL. But today God has done that which no man expect, God has raised AKWA UNITED FC from the dust and set them on the table, God has brought AKWA UNITED FC from grass to grace.
Nothing God cannot do......
UP AKWA UNITED FC!
UP THE PROMISE KEEPERS!!
UP AKWA IBOM STATE!!!
The promise keepers, has fulfilled the promise they made to their fans 24 years ago.
My little friend here came to watch the game as well🤣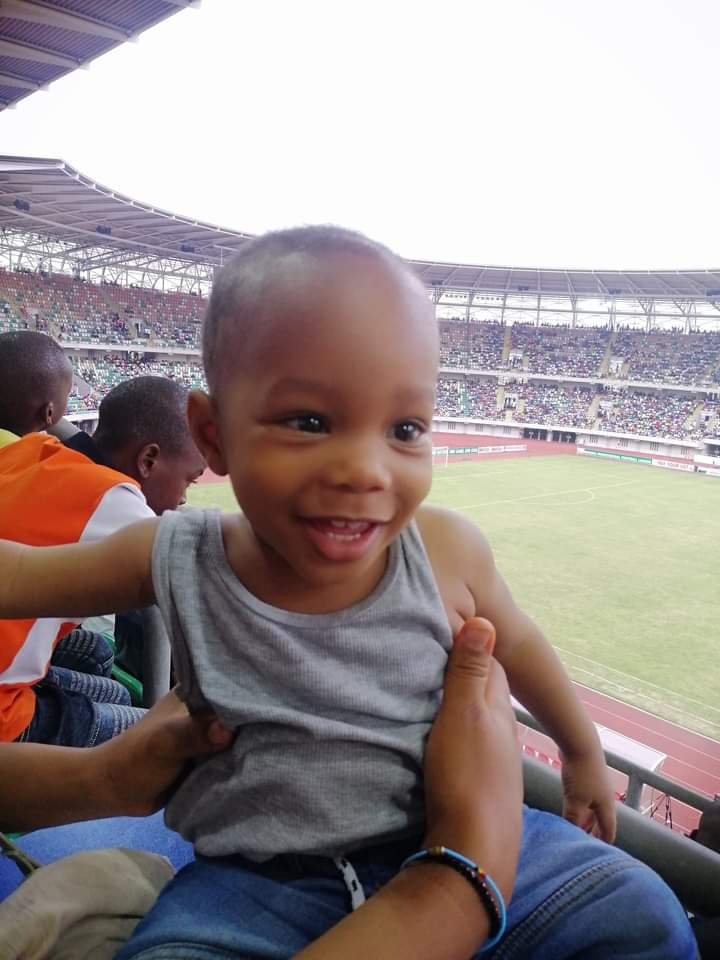 Truly I never believe that akwa united will bring half of akwa ibomite together. I mean the stadium was filled with fans😁
Kudos to the guys, now CAF champions league awaiting us let's go and bring it home.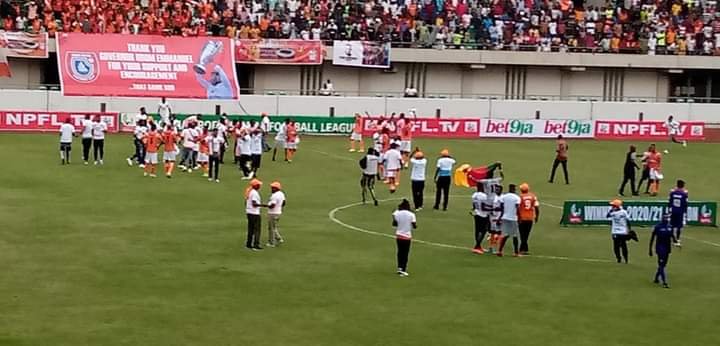 Real 𝗙𝗔𝗖𝗧𝗦
Akwa United have scored 24 goals in the 𝙁𝙞𝙧𝙨𝙩 𝙃𝙖𝙡𝙛 and 23 goals in the 𝙎𝙚𝙘𝙤𝙣𝙙 𝙃𝙖𝙡𝙛 this NPFL season.
So far, seven Akwa United matches have ended in a stalemate - 19•5%, while 29 matches involving the team, have witnessed at least a goal - 80•5%
So far the man behind our victory can never be forgotten, I celebrate with him Charles Atshimene for savouring Akwa United's NPFL title triumph
This is the player that made it possible for us to be champions 👇👇💯❤️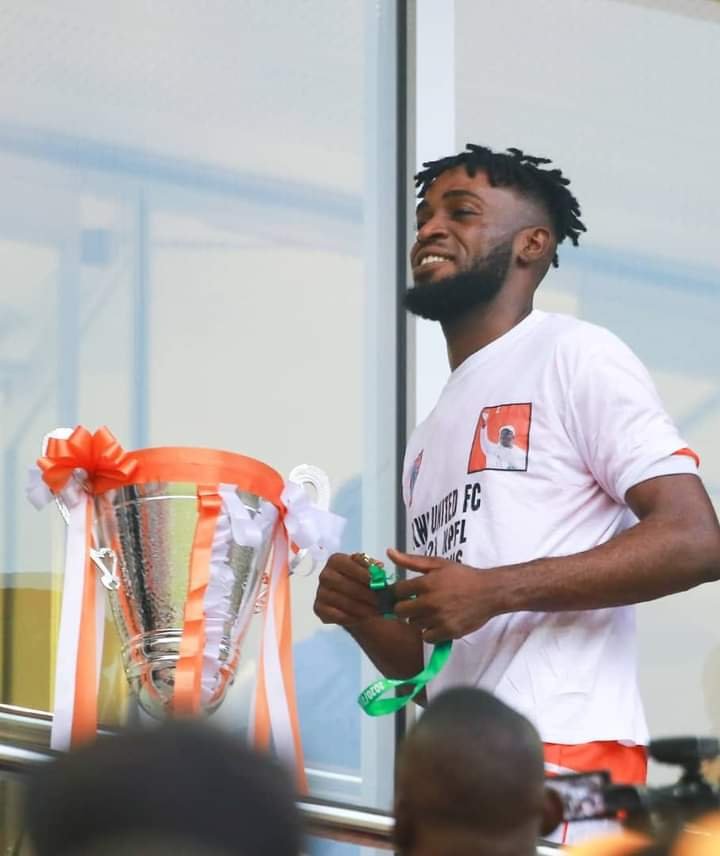 I was so happy when I arrived at the stadium, I discovered that the gate was open for fans to come in for free and cheer up their boys😁 I really appreciate the Governor of Akwa-ibom state for making this come true, he contributed some how in making the boys be at their best, after this all of them will bounce home with an envelope with cash gift in side😎 they deserve more.
The whole town was damn busy with celebrations here and there 🤓, this is to the first time the NPFL title is coming to my dear state, well let me stop it here, I just wanna congratulate the players for a job well done✅. Hey stay safe guys and happy new month 💯❤️